Gilgit-Baltistan, the first ever province to legally ban corporal punishment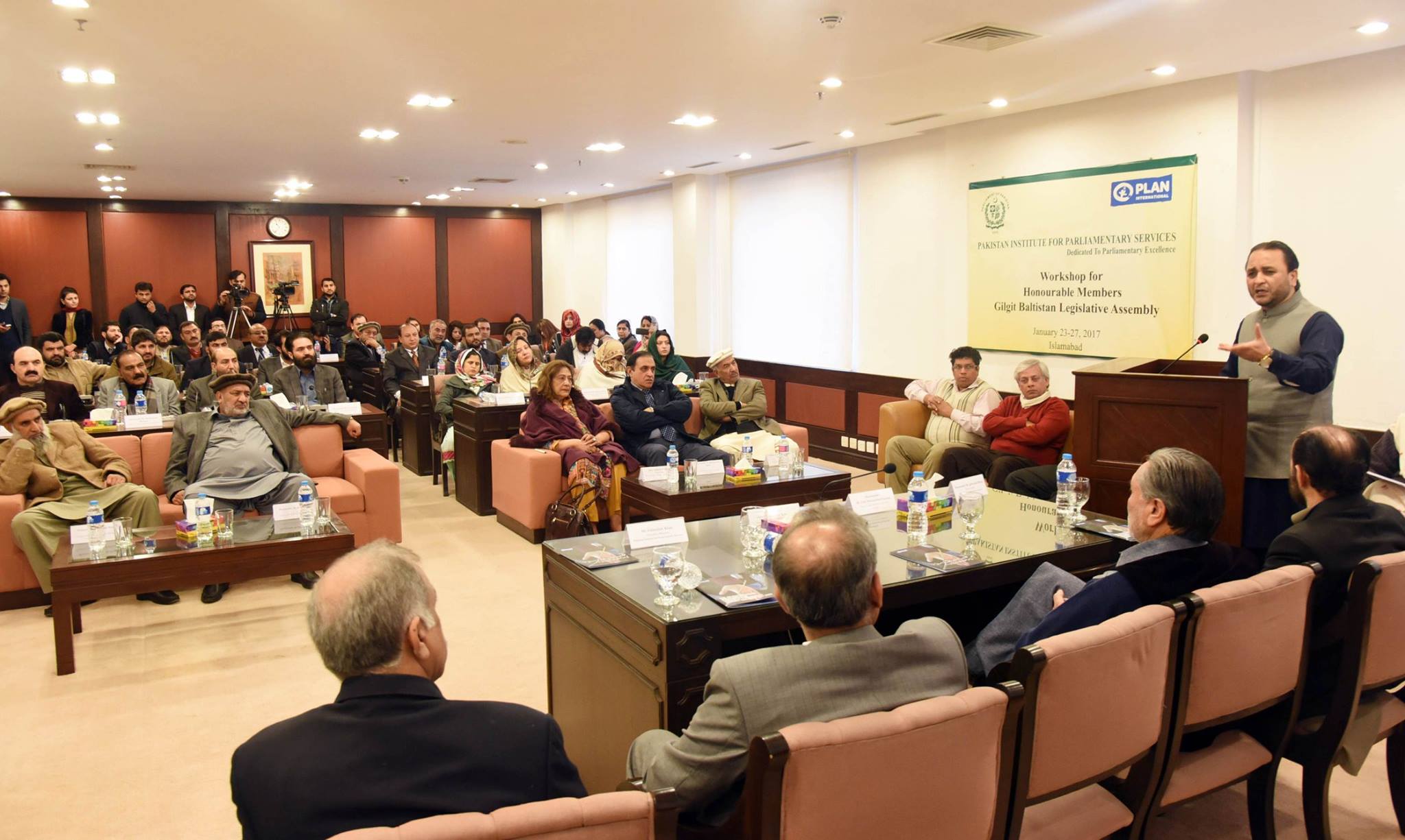 ISLAMABAD: Plan International Pakistan and Pakistan institute of Parliamentary services (PIPS), organised a five-day workshop for the members of Gilgit-Baltistan Legislative Assembly.
The event was held at the Pakistan Institute for Parliamentary Services. The Gilgit-Baltistan Prohibition of Corporal Punishment against Children Act 2015 was officially launched. By passing this legislation Gilgit-Baltistan has pioneered as the first ever province of Pakistan to legally ban corporal punishment.
The five-day workshop aims to produce valuable outputs in a mutually beneficial & learning environment for the members of Gilgit Baltistan Legislative Assembly.
The focused areas of the training include the Gilgit-Baltistan (Empowerment & Self Governance) Order, 2009, The Rules of Business, The GBLA Rules of Procedures and Conduct of Business, orientation on legislative and policy issues related to children with focus on girls, budget & oversight on sustainable development goals.
Commenting on the launching ceremony, Chief Guest Hafiz Hafiz-ur-Rehman, Chief Minister Gilgit Baltistan, emphasised the importance of education and appreciated Plan International Pakistan's efforts to bring quality to education by eradicating corporal punishment. "One of our main focus as a nation is to eradicate illiteracy and we need to take concrete steps at the grassroots level towards this aim. I appreciate Plan International Pakistan's commitment and believe that this initiative will go a long way towards the fulfilment of our aim," he said.
The Executive Director Pakistan Institute for Parliamentary Services, Zafarullah Khan, delivered the welcome remarks and shed light on the importance of such workshops and the valuable outputs they produce. He deliberated on making this workshop a mutually beneficial activity of learning and knowledge sharing.
Imran Yusuf Shami, Country Director Plan International Pakistan said, "Plan International Pakistan is committed to work for the children and is running numerous projects to facilitate them in different fields including; birth registration, WASH, ASHR, girls education. We are focused and committed towards our youth and we believe in investing in them for a better Pakistan." "I congratulate the Gilgit-Baltistan Legislative assembly for coming forward and giving much needed legislation for the rights of children, women and girls and we expect more from them'. "Under the present dynamic leadership we are confident that much more will be done for the children of GB," the country director concluded.
Source: Daily Times