PM assured compensation to KKH affectees, Governor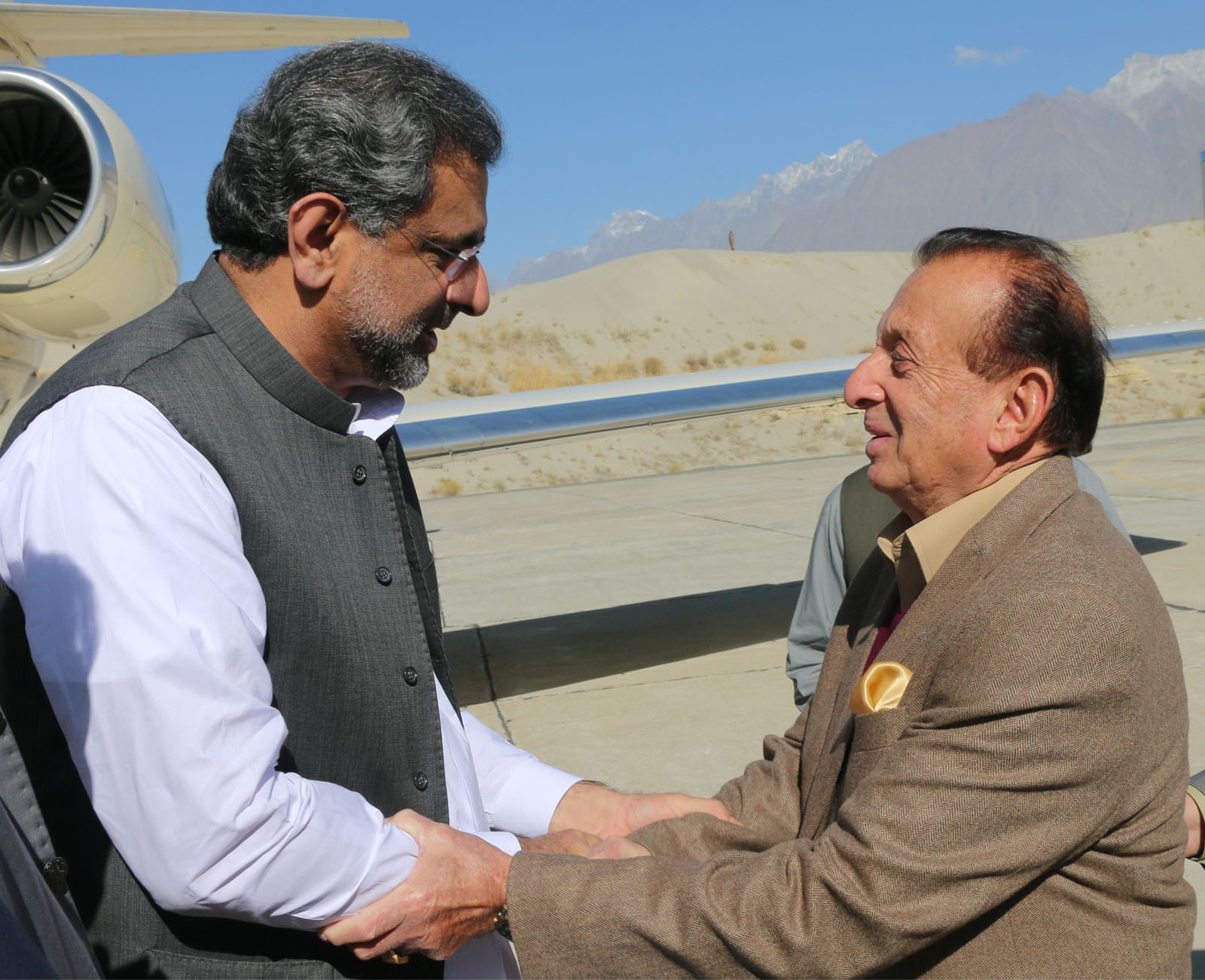 SKARDU: Prime Minister Shahhid  Khaqan  Abbasi  on Wednesday assured  payment of the pending land compensation to the KKH expansion and realignment affectees .  In a meeting with Governor Gilgit-Baltistan Mir Ghazanfar Ali Khan, Prime Minister said that compensation of land is the basic rights of the local landowners.
On request of governor, PM also assured to introduce housing schemes for employees of GB government like that of other provinces.
Governor also requested early allocation of budget for the 32.5 MW Atabad Hydro Power project.  PM said that relevant authorities were working on technical requirements for the construction of 32.5 MW Attaabad Hydro Power and budget will be allocated as soon as possible