CPEC to play pivotal role in development of Gilgit-Baltistan: Dr. Iqbal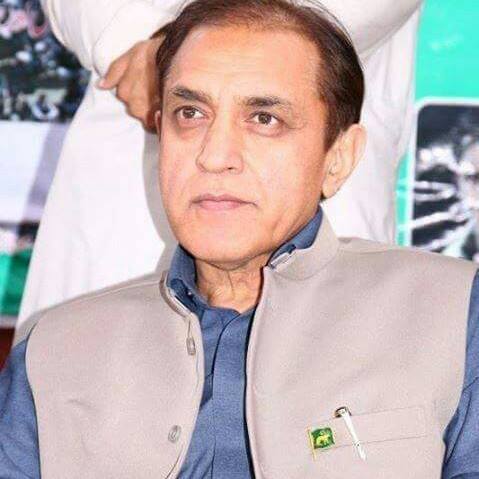 Islamabad—The US $ 46 billion mega project of China Pakistan Economic Corridor (CPEC) would not only usher in a new era of socio economic development in other parts of the provinces, but also help promote tourism in Gilgit-Baltistan and bring prosperity in the region.
"We are thankful to Prime Minister Muhammad Nawaz Sharif and his government for materializing this mega project with our time-tested friend China for the prosperity of the country and Gilgit-Baltistan being the gateway to China would benefit the most", Dr.Mohammad Iqbal Minister for Public Works told APP in an interview here.
Dr.Iqbal expressed the hope that after the completion of the CPEC project, Pakistan would emerge as an "Asian tiger" in the region envisioned by the Prime Minister.
The Minister for Public works said that the construction of Karakorum Highway (KKH) with the help of our great friend China had brought an economic revolution and uplift of people not only in Gilgit Baltistan region but also in the entire country.
The Minister said that PML-N government in Gilgit Baltistan has come into power some six months ago and whatever demands regarding the CPEC projects was made by the province of Gilgit Baltistan , the federal government has fulfilled all its demands.
Dr.Iqbal said that the GB government demanded establishment of two special economic zones under CPEC which was immediately accepted by the federal government.
He added that the proposed economic zones in Gilgit Baltistan, big hotels, markets, industrial parks would be set up which would create a big employment opportunities for the people of GB and help alleviate poverty from the areas.
This, he said would also help boost tourism in Gilgit Baltistan area and attract a large number of domestic and foreign tourists besides earning huge precious foreign exchange for the prosperity of the country.
Dr.Mohammad Iqbal said that for the promotion of tourism and ensure better connectivity the provincial government would also connect Gilgit Baltistan with other parts of the country with multiple roads including Gilgit-Chirtal Road, Astore– Muzaffarabad (AJK) road and Babusar road.—APP