Commander Hidayat Ullah, "Master Mind" of Diamer school attacks, in GB Police custody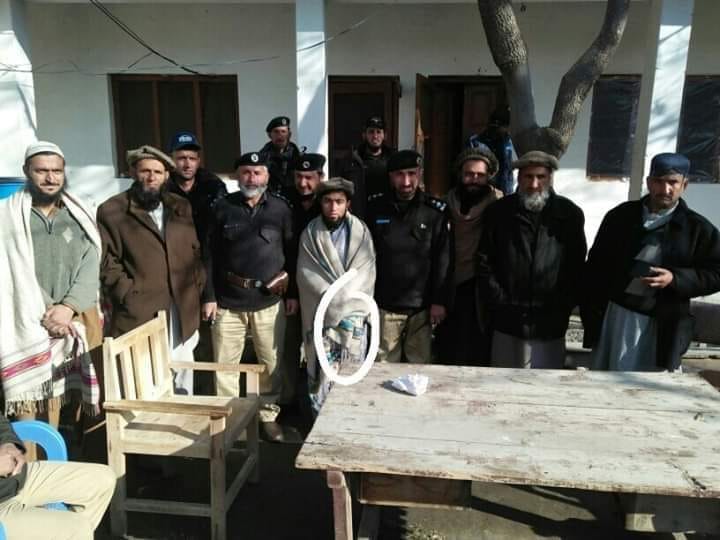 CHILAS/GILGIT: The Diamer Grand Jirga, a traditional council of local elders, has handed over Commander Hidayat Ullah, the alleged Master Mind of the August attack on girls' and boys' schools, to the Gilgit-Baltistan.
GB Police announced his arrest and present him in front of the media. The suspected terrorists are reportedly personally involved in burning of Girls Middle School located in Manekal Payeen area of Darel Valley.
According to local sources, the Grand Jirga made the suspected terrorist surrender to the police.
In August this year, terrorists had torched over a dozen schools in the Darel and Tangir area of District Diamer. Law enforcement agencies had launched a search operation in the area after the incident, which made global headlines, and drew condemnation from all quarters.