Trade unions threaten massive protests if work on Jaglote-Skardu road is not started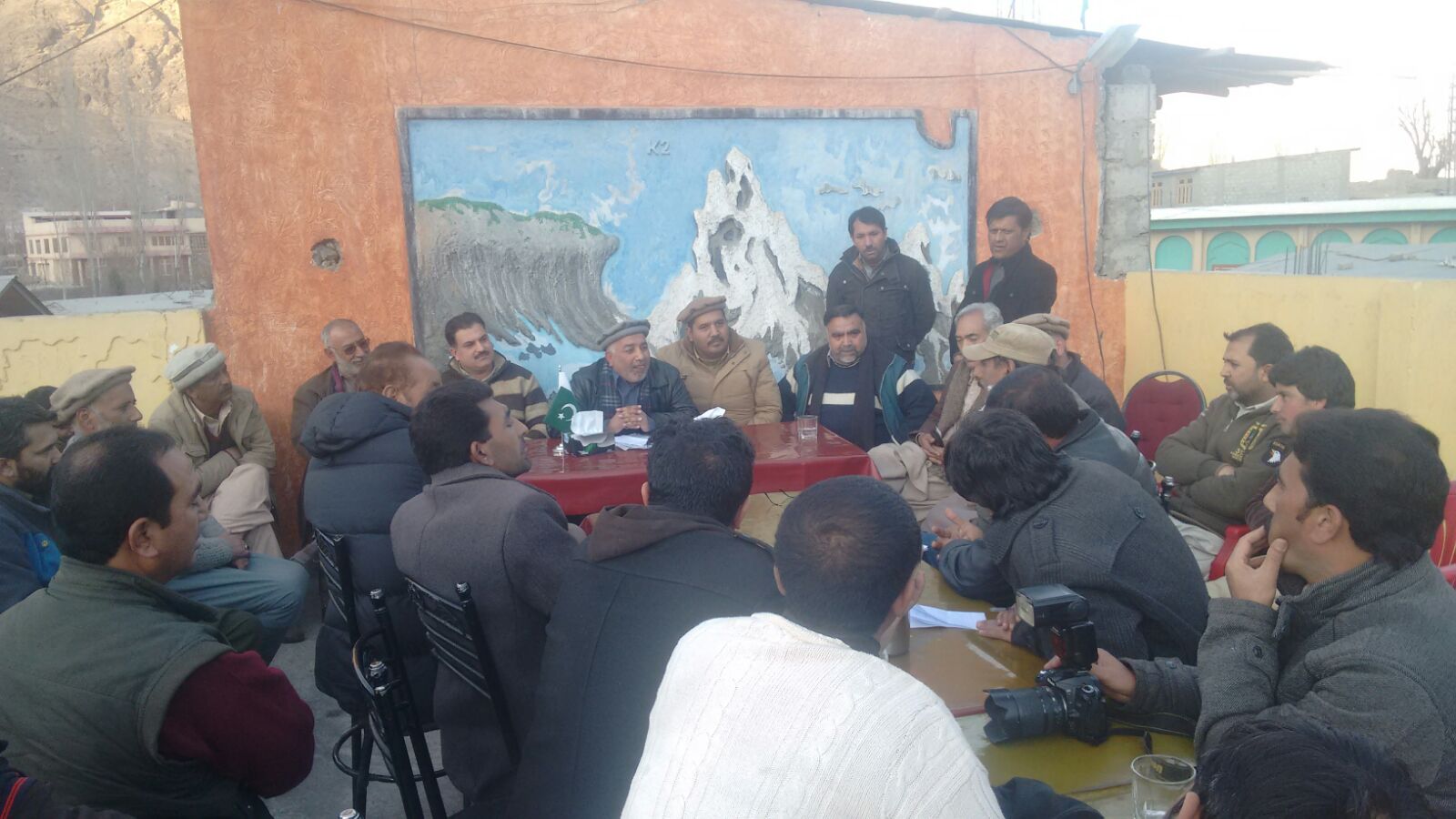 Skardu: We will start wheel-jam and shutter-down strike across the Baltistan Division from the 15th of December if the federal and provincial government do not start tangible work on construction of RCC bridges on the Jaglote-Skardu road. The project has been delayed for long and hollow promises are being made with the people, with no action on the ground.
These views were expressed during a joint press conference by the Traders Association, Transport Association and Association of Goods Forwarding Agencies in Skardu.
During the press conference, the protesting truck owners and drivers were told to postponed their protest till the 15th of December, allowing the regional and federal government time to deliver on their promises. Failing this, Tahir Hussain of the Anjuman-e-Tajiran, said, "we will join you and shut down the entire Baltistan region".
Drivers and Truck owners had yesterday started a protest demonstration near Alam Bridge, located between Jaglote and Gilgit.
With inputs by Raza Qaseer
WATCH THE PRESS CONFERENCE BELOW