Ceena Health Services and USAID join hands to support women and children in Gilgit-Baltistan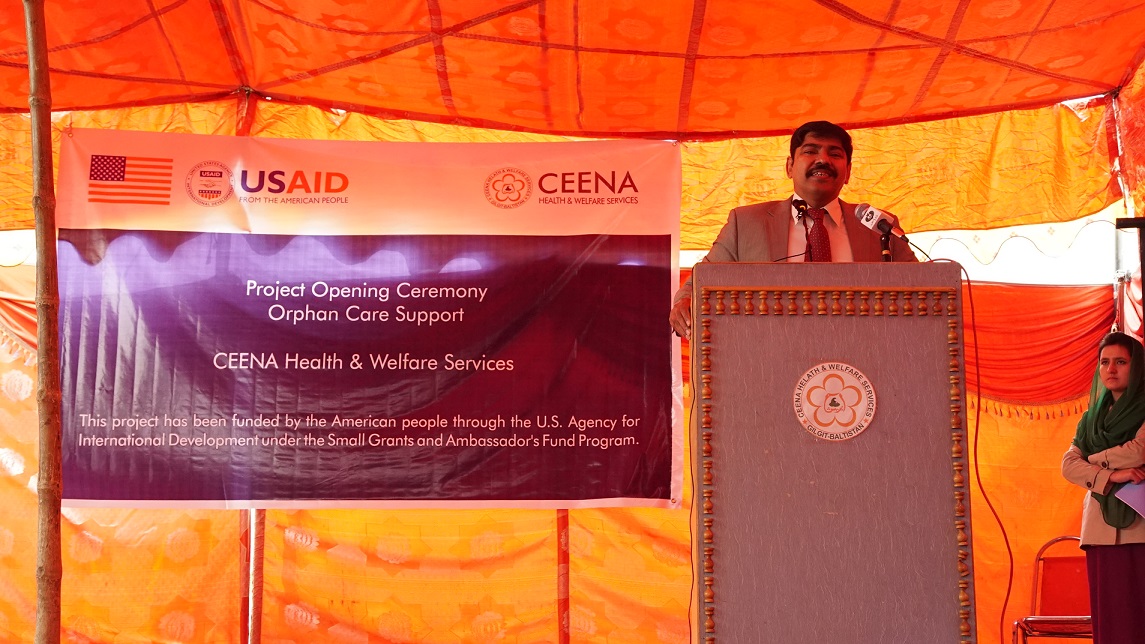 Gilgit: (PR) Ceena Health & Welfare Services has opened an Early Childhood Development (ECD) Center and a Tailoring Training Center in Gilgit as part of Orphan Care Support project supported by National Rural Support Program and USAID Small Grants and Ambassador's Fund Program. This project will benefit 110 children from various parts of Gilgit-Baltistan supported by Ceena's Empowerment Center for Disadvantaged Children.
The project opening ceremony was held on Thursday during which the chief guest, Mr. Ehsan Ullah Bhutta, Secretary Home & Prisons Gilgit-Baltistan, inaugurated the two new training centers. Speaking at the occasion, he appreciated the work of Ceena and the initiatives taken under the Orphan Care Support project. He welcomed the efforts for the welfare of women and children. He and the other guests visited the ECD Center and Tailoring Training Center and interacted with the trainees.
Chairman Ceena Mr Sher Baz Khan informed the guests that the upgraded ECD Center would provide training to 10 women and girls as ECD teachers as well as ECD and day care facilities to children, while the Tailoring Training Center would train 52 girls supported by Ceena in basic stitching, designing and embroidery.
A presentation was made to brief the audience on the work that Ceena has been doing for the welfare of vulnerable groups in GB for the last 20 years in addition to the activities that would be conducted under the Orphan Care Support project.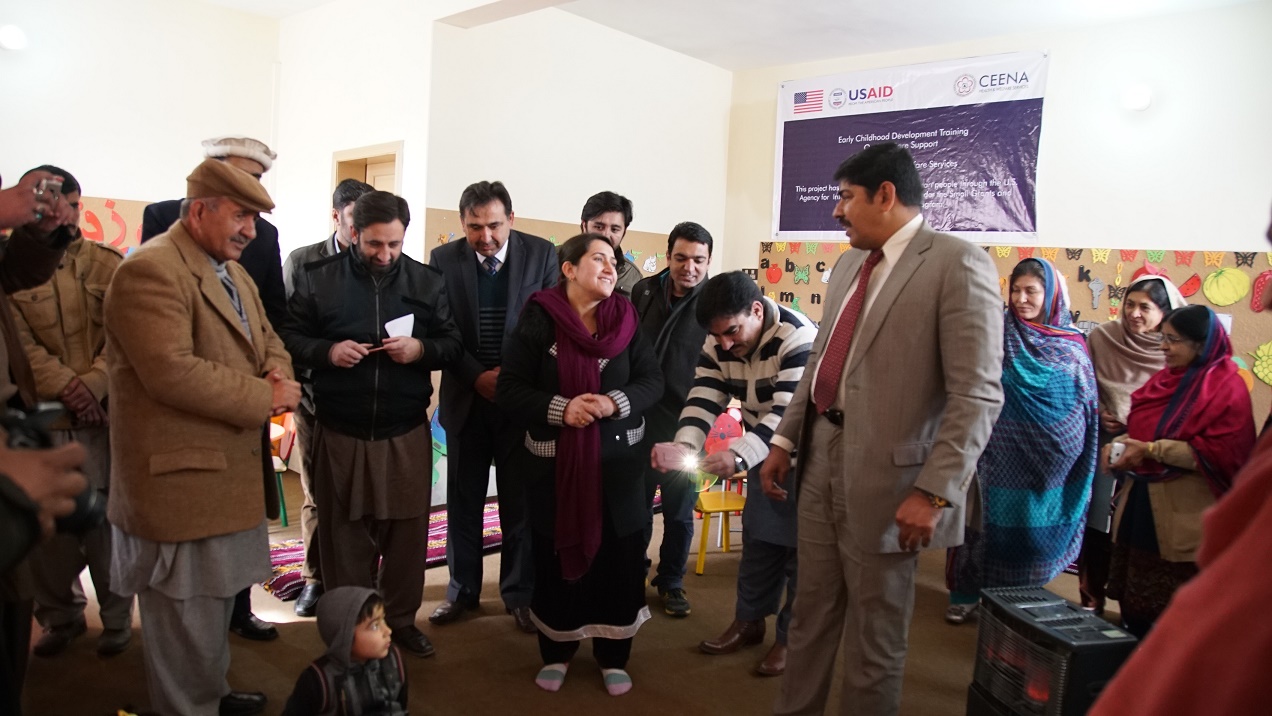 Diana, a 15-year-old student at Ceena who lost her father at a very early age, shared her story with the guests. "I am working hard at my studies because I want to help other children like me when I grow up," she said.
She added that she was happy to learn innovative skills under the new project as they gave her diverse professional options.
Rizwana, a student of BA and the eldest of four sisters, is getting trained in both ECD and tailoring. She said, "It is a very good opportunity to increase our skills free of cost. My aim is to earn a living for my family as soon as I finish my studies which these trainings will help me do. They also complement my studies as my subjects are sociology and education."
The event was attended by a large number of civil society representatives, community leaders, lawyers and media persons.