Tourism potential in Ghizer, Gilgit Baltistan

Zaib R Mir
The number of tourists to Gilit Baltistan is negligible when we consider what GB has to offer the visitors.  GB is gifted with three ranges of mountains, tall peaks, beautiful lakes, rivers, hiking and trekking destinations   and unique and diverse culture. The full potential of tourism has not yet been explored. Majority of the regions of Gilgit Baltistan are still out of sight for tourists.
Ghizer district is one of the beautiful regions which is yet to be explored for national and international tourists. Poor infrastructure, unavailability of basic facilities and lack of promotion and advertisement are the main obstacles in this regard. Potential tourist areas in Ghizer are:
Punial valley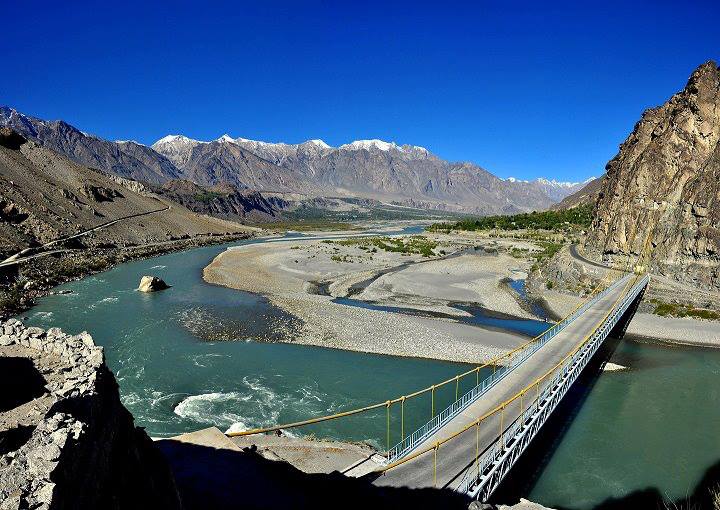 Being the district headquarter Punial valley has significant importance in Ghizer. Punial valley consist of many beautiful villages like Sherqila, Japoke, Singal , Bubur and Ghakuch.  Punial is full of beautiful sceneries and landscape on the bank of Ghizer river. The tourists can be attracted by building tourist spots and guest houses in these beautiful villages of Punial. Annual festivals can be organized to promote tourism in the area.
Gupis Valley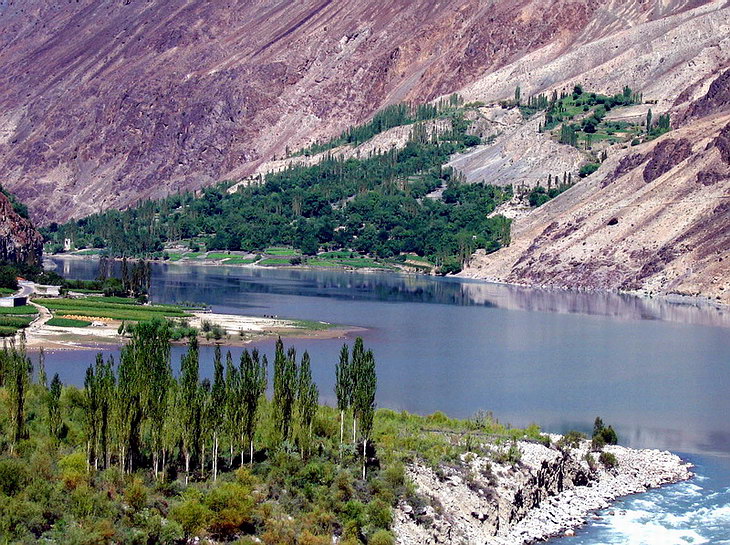 The landscape of Gupis is unique.  Gupis is the merging point of Yasin river and Gupis (Ghizer) river. Beautiful Khalti lake is located in Gupis.  Breathtaking view of Khalti lake is irresistible. This lake is habitat of tastiest trout fish. This is a very important tourist spot both in summer and winter. In summer, it is most beautiful and expressive. The scene of calm blue water surrounded by green trees and majestic mountains is amazing. In winter, the lake freezes and the surrounding village and mountains are covered with snow. The ice on the lake is so thick that the children play football on the lake surface. Building quality motels near the lake and providing more information about this lake has the a very potential of attracting more tourists.
Phander Valley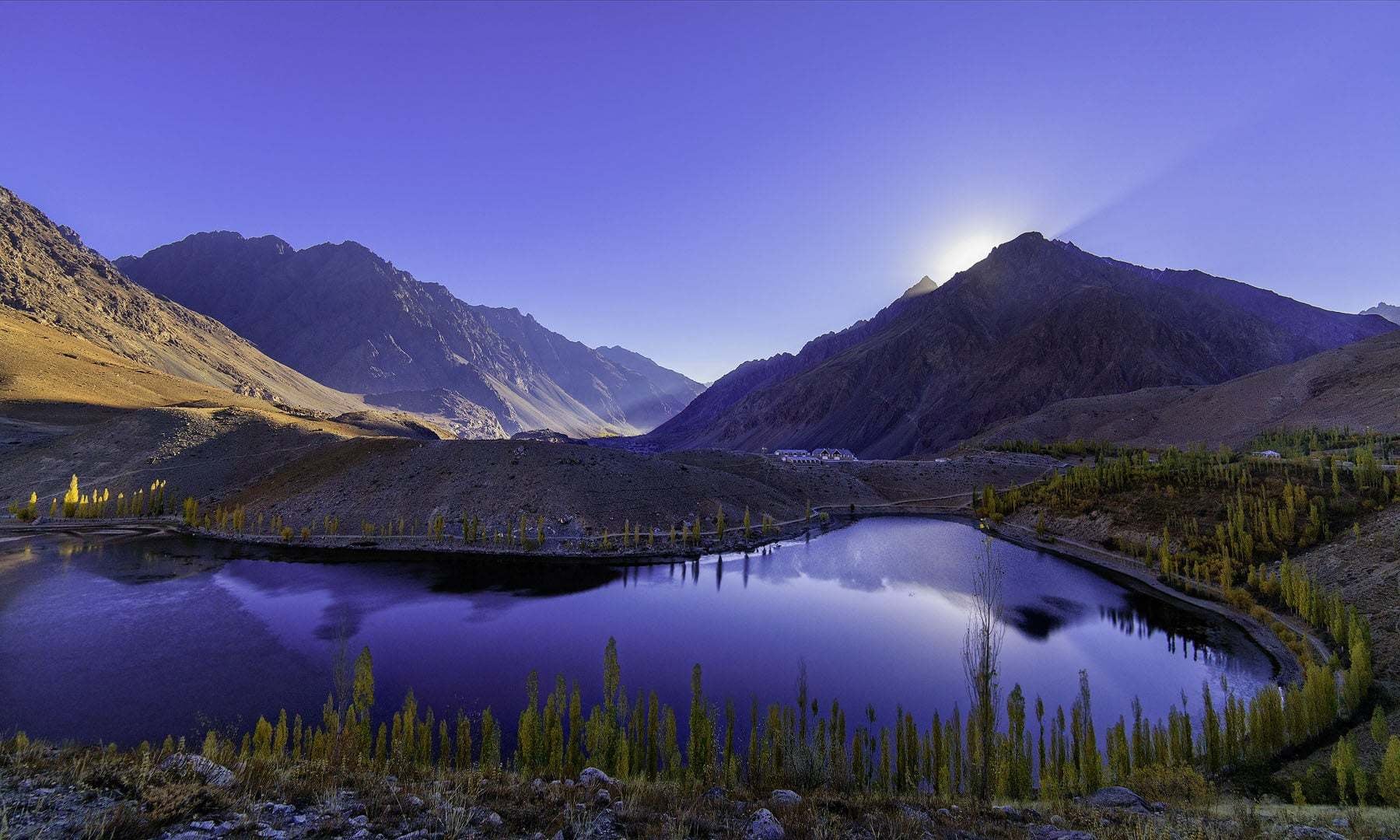 Phander valley is one the most beautiful places in Gilgit Baltistan. The valley is lush green in summer. The slow flowing river through the centre of river surrounded by flat surface villages between high mountains makes this valley very unique. The Phander river is full of famous trout fish. There is a beautiful lake at the eastern end of Phander. The lake is surrounded by beautiful tall and green trees which gives a unique green shade to the lake water. Only a small percentage of tourists visit this beautiful place because of information lacking and poor infrastructure. A motel of PTDC is situated at a small hill for tourists.
Phandar is an important destination on the route to Shandur, which is considered to be the world's highest polo ground.
Yasin Valley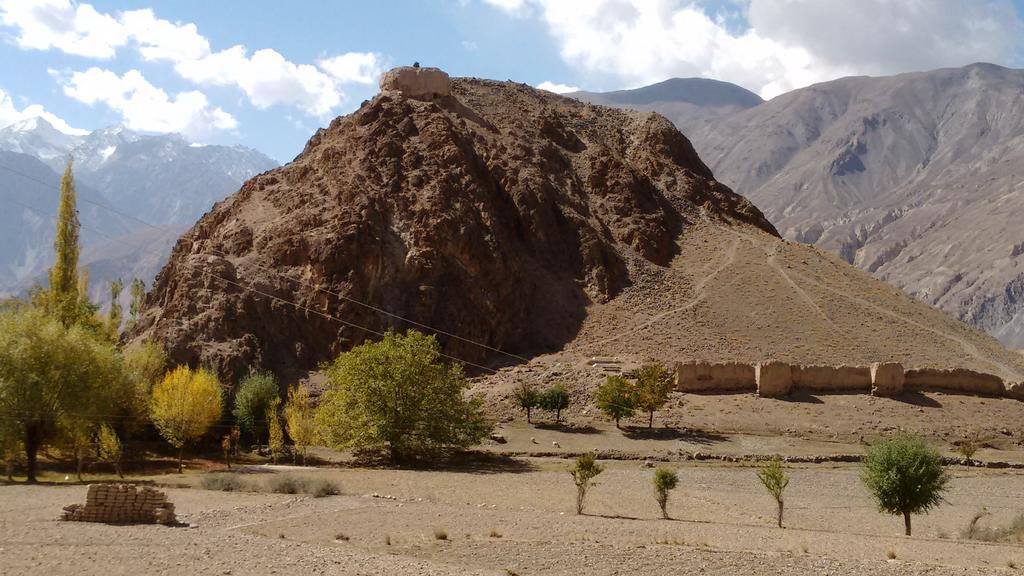 Yasin is one of the beautiful Valleys of Gilgit Baltistan. In addition to its beautiful landscape, it also has historical significance. Famous historical Mudoori fort is located in Sandi Yasin . It is connected to important history of attacks and wars by outsiders on Gilgit Baltistan. Another significant area attached to history is the tragic murder of famous British explores Hayward during his expedition to find the origin of Oxus. This murder was plotted by Mahraja of Kashmir. Hayward was later buried in Gigit. Historical Yasin fort is also an important landmark and located in a beautiful place. Revival and conservation of these historic places need attention from government and non-governmental organization.
Hot springs of Darkut can be converted into important tourist attraction by improving the road and infrastructure in the area. In Europe and North America hot springs like this have been transformed into beautiful tourist spots. Darkut pass and Thoi pass are two very important passes which can be transformed into important source of tourism if properly advertised. There are many hiking and trekking areas in Yasin valley, which needs to be explored and.
Ishkoman Valley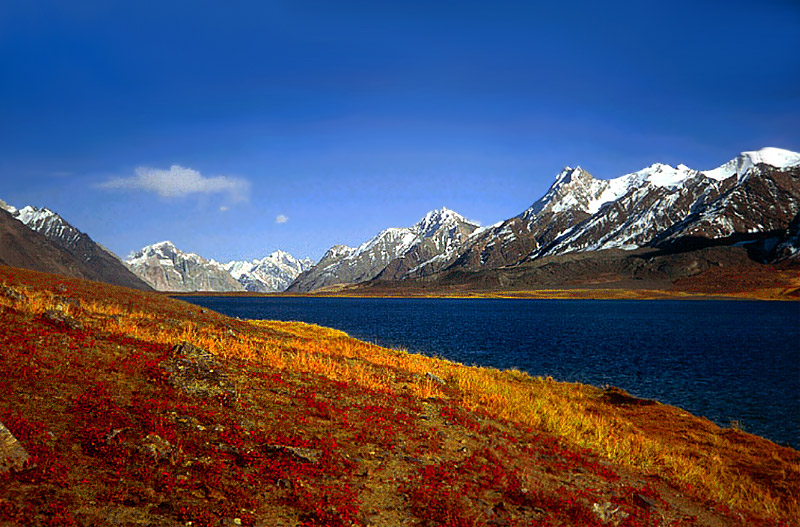 Ishkoman is another beautiful valley of Gilit Baltistan. The geographical location of Ishkoman is very unique. It is bordering with Afghanistan and Central Asia via Wakhan corridor on one side and is also connected to Yasin valley and Chipursan valley in Gojal Hunza through high mountain passes. The road from Ghakuch to Immit is surrounded by beautiful landscape and scenic beauty. The eye catching beauty of rivers, mountains and lakes of Ishkoman valley have no comparison.
The beautiful Qurumber (Karambar) lake is located in Ishkoman. The altitude of this lake is ranked 31st in world an 21st in in Pakistan. The lake is surrounded by beautiful snow covered peaks and unique landscape. Qurumber lake is around 4 kilometer long,   2-5 kilometers wide and approximately 55 meters deep. The fresh water flows through Ishkoman valley and merges into Ghizer River. There no proper road to this beautiful tourist destination which makes it difficult for tourists to see this beautiful lake.
In nutshell, Ghizer valley has unique tourist destinations because of its biodiversity, beautiful mountains, green valleys, amazing mountain treks, beautiful fresh water lakes and peaceful hard working people. It is a multi-destination valley with variety of attractions for national and international tourists. It has a lot potential for development of tourism. Provincial and federal governments need to focus on the basic infrastructure of the area to benefit from this hidden jewel.