10 victims of Chitral Avalanche catastrophes identified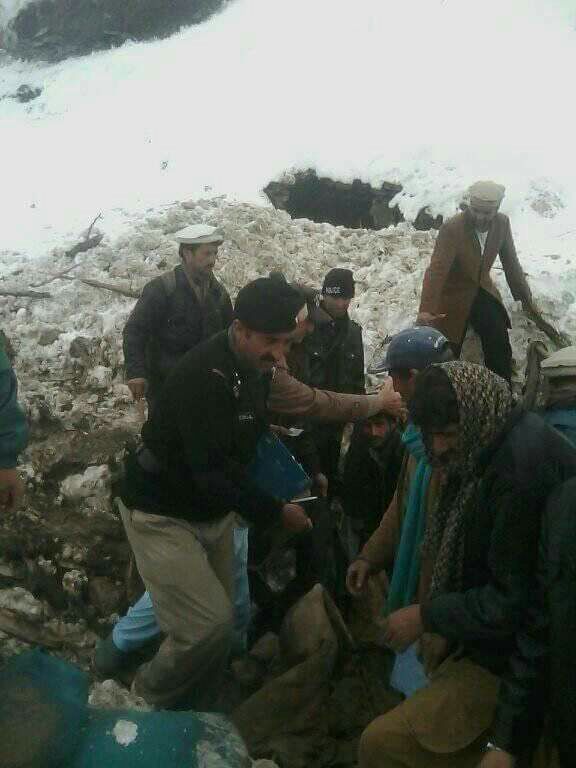 Chitral: Authorities have confirmed that ten people lost their lives in a snow avalanche disaster in the Shershal Village of Shoghor Valley, Chitral. The people were killed when a snow avalanche hit their houses. 25 houses have reportedly been destroyed in the large scale catastrophe.
It is pertinent to note that earlier the death toll had been reported as 14.
Names/identities of the avalanche victims are:
Sher Khan
Wife of Hussain Khan
Ahmad
Wife of Khush Nizar
Bibi Hawa
Wife of Deedar Ali
Riyan Ali (minor)
Sohrab (minor)
Ali (minor)
Irshad Ahmad (Chitral Scouts – lost his life in a separate avalanche incident)
Full names of some of the victims and survivors could not be obtained timely. All dead bodies have been retrieved from under the avalanche debris.
Four people were also rescued alive:
Khush Nizar
Wife of Saidul
Deedar Ali
Deedar Ali's son
These people were rescued alive by the local community members after working untiringly for seven hours, said local reporters.
In a separate incident, a snow avalanche hit Kandaw Post of Chitral Scouts, a paramilitary force, killing Irshad Ahmad, a soldier.
Destruction of Property
Cattle pens, trees, boundary walls and other properties have also been destroyed and damaged across the Chitral District where some regions have received up to five feet of snow during the last couple of days.
Chitral Today, an online newspaper, has reported that a in a separate avalanche incident a Jamatkhana has also been damaged.
A local man, Meherban Khan, has told the media that up to 5.5 ft high snow has fallen in the affected region. life has come to a standstill. Connection between valleys and villages has been severed by the heavy snowfall.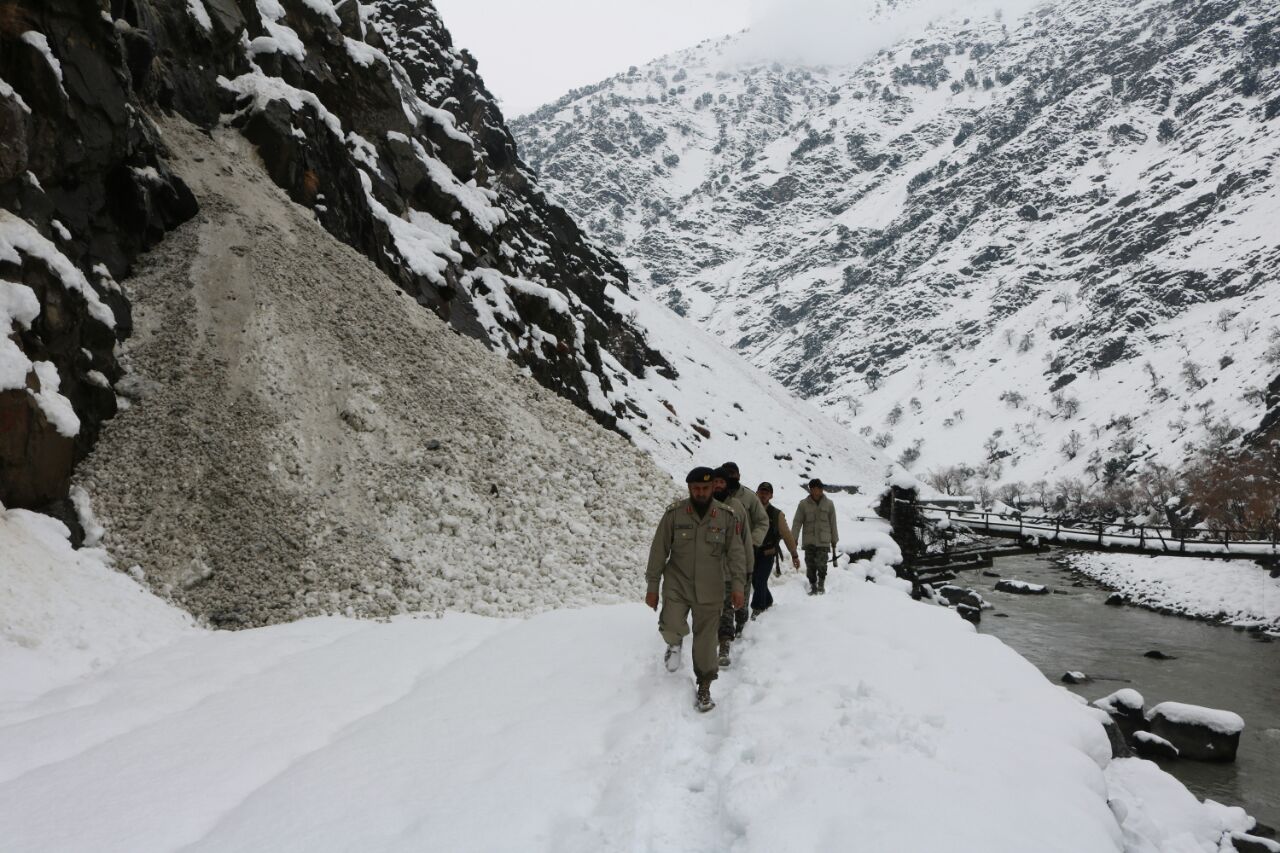 Rescue/Relief Operations
Soldiers of Chitral Scouts and officials of the district and provincial administration were on high alert. Two teams were dispatched to the area with relief items to assist in the search and rescue activities. The soldiers were seen clearing roads and providing relief to the affected families.
MPA Salim Khan has urged the provincial and federal government to expedite the opening of the blocked roads. He has said that if the roads are not opened on emergency basis the situation can further aggravate.
Condolences
Prime Minister of Pakistan and other key officials have expressed sorrow and grief over the loss of life in Chitral. Prime Minister has also directed the NDMA and PDMA to help the affected people.
MNA Shahzada Iftikhar has also expressed grief and promised to help resolve the issues of the families.
US Ambassador has also expressed grief over the incident.
Our deepest condolences to the families of the #Chitral avalanche victims. We commend the brave efforts of the rescue teams. #AmbHale

— US Embassy Islamabad (@usembislamabad) February 5, 2017