Emblems of Punjab-Gilgit-Baltistan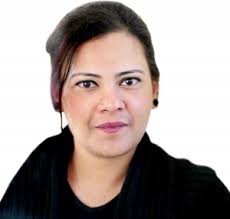 TANIA QURESHI
I had heard a lot about the cultural colours of Gilgit-Baltistan but I saw them right here in Lahore a week ago in the invigorating Gilgit-Baltistan and Punjab Fusion Festival. The three-day festival had all about Gilgit-Baltistan and Punjab. Starting from the traditional performances of folk dances and songs, the festival had flavours of indigenous cuisines and crafts. For a moment I thought how much Pakistan has inside it which is not exposed to the world. Why is only the bad picture of Pakistan portrayed before the world; bomb blasts, political instability, social chaos, anarchy and economic mess? In my opinion this is not the real Pakistan. The true picture of Pakistan is still hidden in these colours that were revealed in this festival. Pakistan is a land of indigenous cultures, music, melodies, cuisines, nature, handmade crafts, life, entertainment, activities and fervent social set up. Did any of us ever try sending out this Gilgit-Baltistan Punjab Festival as a message to the world at large, showing them the harmony and festivity among the cities and provinces of Pakistan?
Well coming to this festival let me give you a virtual tour of it. The interesting part of the festival was that the performers had come from Gilgit and Baltistan. The dancers, singers and the craftsmen all travelled to Lahore for this festival. This shows that the people want to promote their culture and traditions and surely they need a platform. This is also a good gesture on part of Alhamra and walled city Lahore authority that they provided these artists a stage. Some of the activities were staged outdoors and some in halls.
What I liked the most in traditional fruits was the dried fruits which are rarely seen here in Lahore. The dried nuts, apricots, berries and cherries had a taste out of this world. It was really the fruit from heaven. The other food items were Mamtu (little dumplings which are used as perfect starters) and Tikki a thick leavened loaf baked over coals in a special mould and because of its hard crust it can be stored for weeks. We also had Phulka The standard South Asian Chapatti but the recipe and taste was different from what we eat in Lahore or Punjab. Most interesting was the Rishiki which are thin pancakes or crepes made of a batter consisting of whole wheat flour, water and eggs. They can be either sour or sweet. Sweet rishiki was served with honey and cottage cheese. I also came across tasting the enticing Ghalmandi. It is a dish of layered flat breads with a filling of cottage cheese, coriander and chives and covered in melted butter and walnut oil. Other item was the Pushur Tikki, a loaf of tikki bread baked with a mince meat filling, a type of meat pie. Other variations included Phhenak Tikki which is filled with cottage cheese and Pandir Tikki filled with matured cheese. Well to me all these tasted delicious. Whereas from Punjab there were traditional food items we all are familiar with, like, Dahi Bhalay, Gol Guppay, Ladoo Peethi Walay, Saag with Makai Roti, kebabs, roasted meat and chicken.
The Gilgit singers enthralled the audience with their powerful performances. The entire day time, on all the three days, had a great crowd to see the outdoor performances of the Gilgit and Baltistan artists. People were pouring in from all walks of life to enjoy the melodies. I got to see amazing sword dances there which I am sure many of us haven't seen. In this unique dance the participants show taking one sword in right and shield in left. One to six participants as pair can dance. The dance was passionately presented by the performers who had come all the way from Gilgit Baltistan for this festival. The amazing part was the audience dancing to the tunes of the musicians. The hall looked so lively. I felt if this was something missing from peoples' life and they wanted to have some entertainment. The mystic dance in which the dancer communicates with the souls around was another flabbergasting performance. The person performing seemed too taken away in another world while dancing on the stage. One could not ignore the traditional music of Gilgit-Baltistan which was being played there. The instruments used were Dadang (drum), Hareep, Damal and Surnai while some other instruments like Sitar, Gabi (Flute) Rabab and duff supported the main instruments. Different types of music Alghani, Ajoli, Souse and Dani also amused the audience. The indoor performances included songs by Raja in Balti language, Iqbal Hussain Iqbal in Shina language, Krishan Laal Bheel and musical fusions. The performance of Krishan Lal Bheel and Jhoomar group from Sahiwal were mind blowing. Perfomers like Areeb Azhar, Balti Dance Troupe, Islam Habib, Maham Suhail, Wahid Allen Faqir and Ghulam Nabi performed the best performances which the audience adored. The audience was dancing with their performance and I was happy that the entire hall was clapping and singing along. These scenes were missing from our lives since long and this festival rejuvenated the lost colourful activities.
The most unique part of this festival was the fusion of music. The musicians of Gilgit Baltistan and Punjab spent ten days in making different music fusions for this festival. This was something new and was done for the first time. The melodies of Gilgit-Baltistan and Punjab were fused to form a new composition. These items were the soul of the festival and people wanted to listen to them again and again.
In my opinion, these festivals and entertainment are missing from the life of common man. I saw all types of people from all walks of life attending this festival which is a reason I am writing this article. I wish to request the government to hold more and more festivals like this so that the people get out of the unknown claustrophobia. The minds of the masses are blocked with the hardcore news items creating psychological mess and unrest which for sure will lead to a depressed nation. If these events are not made a part of peoples' life then surely every person living in Pakistan will be an anxiety patient. Moreover, now it's high time to promote our culture and soft image and I wonder what the authorities are waiting for. I hope we come across several events of these types so that people get a hope to live a healthy entertaining life once again. Pakistan is surely a country of zealous and lively people; let's not make it a graveyard.
Source: Pakistan Today