Ishq Ism-e-Azam: PNCA hosts its first launch of a Shina music album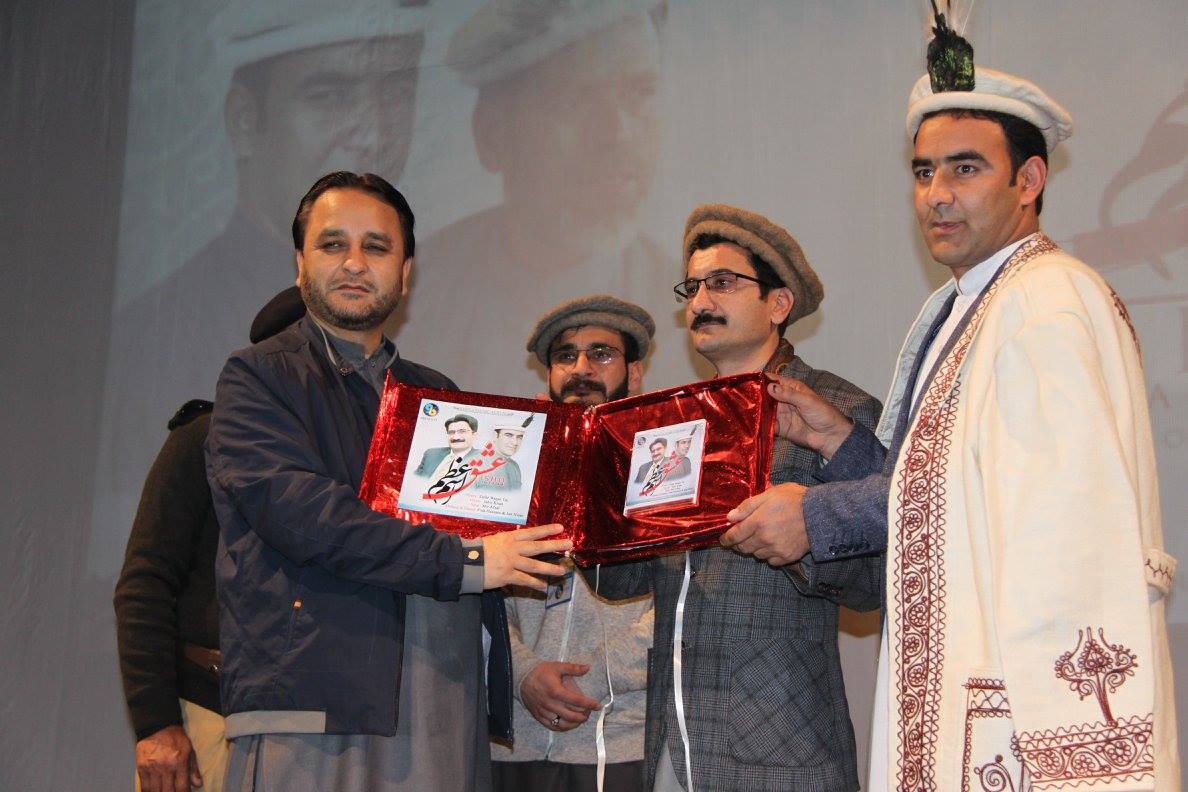 Islamabad, Feb 11: Chief Minister of Gilgit-Baltistan Hafiz Hafeezur Rehman today launched Shina music album "Ism-e-Azam" Ishq during a ceremony held at the Pakistan National Council of Arts (PNCA) here in the federal capital. The music album features Shina language songs written by renowned poet Zafar Waqar Taj.
A documentary featuring comments and views of writers, poets, academics, journalists and experts from Giglit-Baltistan on the life and work of Zafar Waqar Taj was also screened on the occasion.
Noted intellectual and writer Aziz Ali Dad, writer Ali Ahmed Jan, senior journalist Farman Ali, Jahanzeb Murad and Sher Zaman read papers and reviews about the album, as well as the broad base of poetry written by Zafar Waqar Taj.


Jabir Khan Jabir, Salman Paras and Salma Jabeen, who have lent their voice for "Ism-e-Azam Ishq", presented famous scores from the album.
Famous sitar player Mir Afzal performed and presented a mash up of Khuwar, Shina, Balti, Brushashki, Wakhi, Gauri music on the occasion.

Gilgit-Baltistan's Chief Minister Hafiz Hafeezur Rehman was the chief guest. In his address, the chief minister appreciated the efforts of Gilgit-Baltistan's culture and arts activists and reiterated his support for the conservation and promotion of the languages and cultures of the region.
The event, organized by GB Folks, a civil society organisation, in collaboration with PNCA, aimed at promoting the literature and music of the mountainous regions and celebrates the diversity of GB and Pakistan.
It was also an opportunity to the people from Gilgit-Baltistan residing in the twin cities of Islamabad-Rawalpindi to enjoy the folk music of the mountainous region.