Locals capture Snow Leopard in Misgar Valley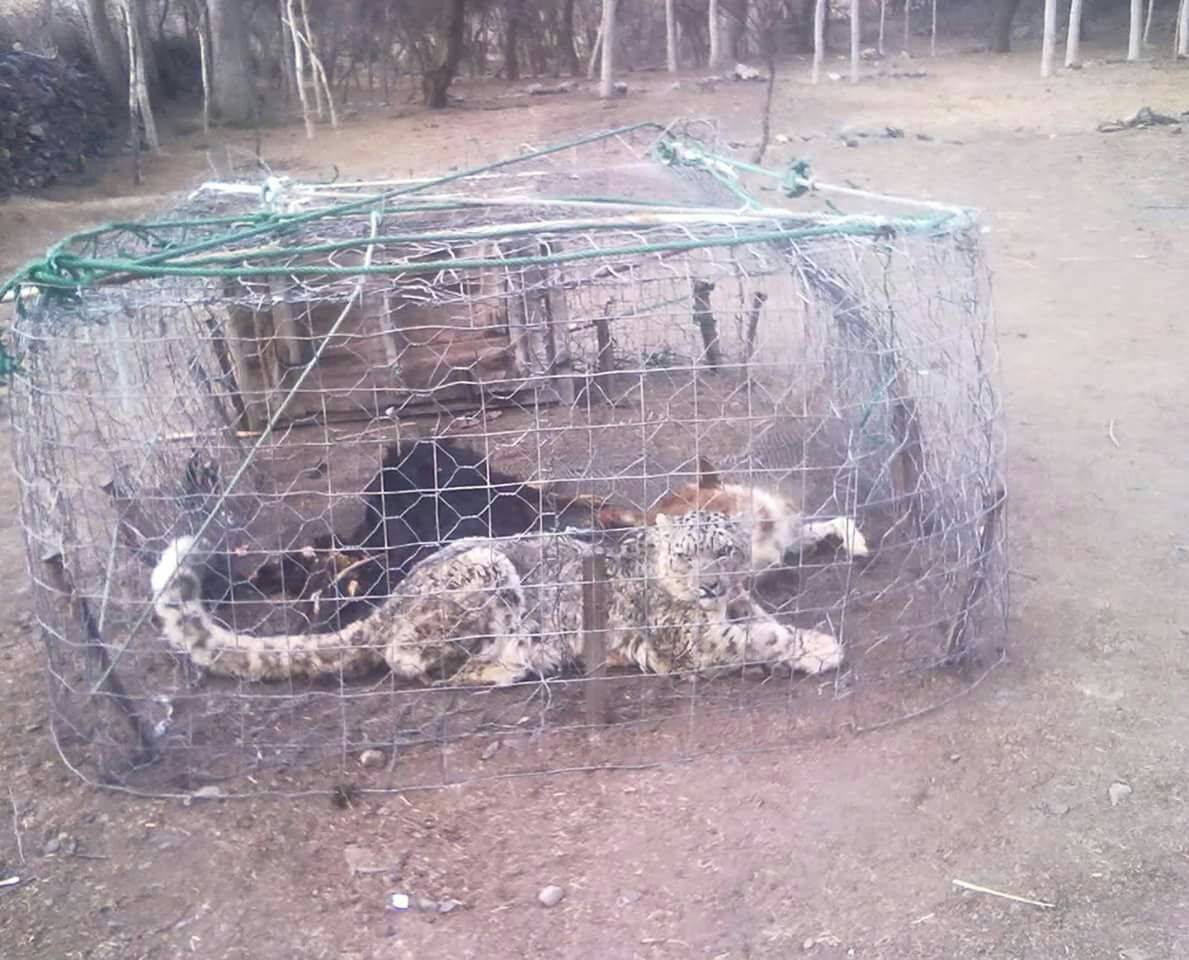 Gojal: Locals in the remote Misgar Valley of Tehsil Gojal, District Hunza, last night caught a snow leopard while it was attacking livestock. The snow leopard had been tormenting the villagers for long, attacking and killing their sheep and goats for almost a month. The locals made some preparations and captured in the mountain beast last night at around 7 pm, according to information shared by the Misgar Wildlife Conservation and Development Organisation.
The locals are highly aware of the extinction threat faced by the snow leopard, and they will not harm the animal, said the Conservation Organisation in a statement.
The community has informed Wildlife Department of Gilgit-Baltistan, Wildlife Conservation Society (WCS) and Snow Leopard Foundation (SLF) about the detention of the mountain beast, which now sits inside a cage.