China-Pakistan Economic Corridor: Future Objectives and Obstacles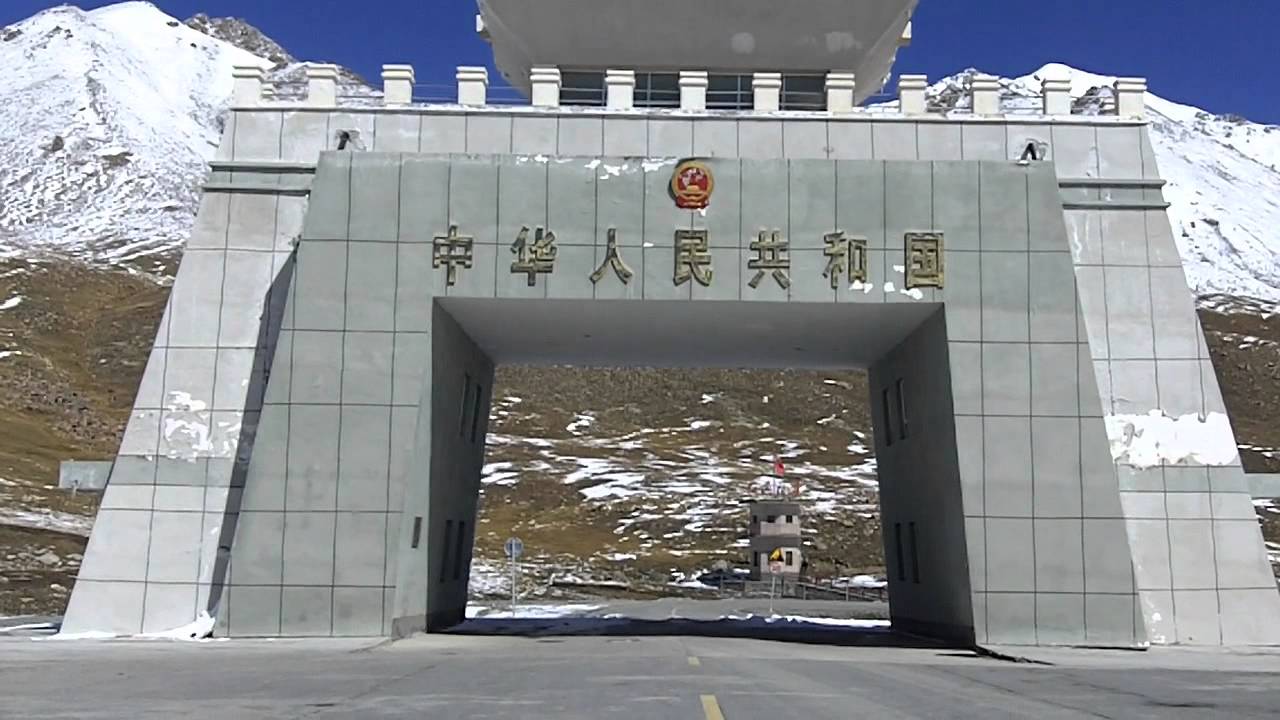 Masood Jan 
The diplomatic relationship between China–Pakistan is very strong; both countries have placed considerable importance on the maintenance of an extremely close and supportive relationship and have regularly exchanged high-level visits resulting in a variety of agreements.
The recent economic project "China-Pakistan Economic Corridor" between two countries is another example of mutual interdependence and trust. CPEC is an economic corridor, a collection of projects currently under construction at a cost of approximately $51 billion. CPEC aims to facilitate trade along with an overland route that connects Kashgar-China and Gwadar-Pakistan, through the construction of a network of highways, railways, energy sectors, and pipelines. The corridor will rapidly expand and upgrade Pakistani infrastructure, as well as deepen and broaden economic links between Pakistan and the People's Republic of China but it is intended to be an extension of China's ambitious "One Belt, One Road" initiative, and the importance of CPEC to China is reflected by its inclusion as part of "China's 13th five-year" development plan.
The idea of this huge project CPEC came in 2006 and then later tabled the suggestion of building a "strategic economic corridor" with China. Seven years later, both countries signed a series of agreements and MoUs, which officially kicked off the construction of the China-Pakistan Economic Corridor. Pakistan's geo-strategic location, nestled between powerful economies, like China, South Asia (SAARC member countries), Gulf states (the GCC countries), and Central Asia (the CIS republics), has been long recognized.
For China, Pakistan is a gateway to the Europe, Africa, and the Middle East, where China seeks to showcase its soft power and develop trade and diplomatic links, where although China has certainly made ground over the past decade. Securing a route to the Indian Ocean via the port of Gwadar, China will do the job nicely, and it will also help China to develop its military presence in the region while playing a role in its "String of Pearls" strategy.
Objectives for China
Flagship Project: CPEC consists of a Eurasian "Silk Road Economic Belt" and a Southeast Asian "Maritime Silk Road," Pakistan has the potential to serve as a nexus for the two routes, and Beijing describes the CPEC as a "flagship project". Pakistan Gwadar port could help to alleviate the "Malacca dilemma," China's vulnerability to the fact that roughly 80% of its oil imports through the single chokepoint of the Strait of Malacca.
Time-Saving: The corridor through Gwadar gives China shortest access to the Middle East, Europe, and Africa, where thousands of Chinese firms, employing tens of thousands of Chinese workers, are involved in development work.
China Southern Sea: Right now China is facing lots of challenges in China Southern Sea; Almost 80% oil China is importing from this route so that is not safe, any time there might start a conflict. So CPEC is an alternative route for China.
Development in Western China: The corridor also promises to open up remote, landlocked Xinjiang, and create incentives for both state and private enterprises to expand economic activity and create jobs in this under-developed region. The development of Kashgar will also reduce the isolation of the restive Xinjiang province; deepen its engagement with the rest of China
Strait of Hormuz: Gwadar lies close to the Strait of Hormuz, a key oil shipping lane. It could open up an energy and trade corridor from the Gulf across Pakistan to western China.
Objectives for Pakistan
Economic and Infrastructural Enhancement: CPEC offers Pakistan an excellent opportunity to upgrade the basic infrastructure of all provinces as the corridor essentially passes through whole Pakistan. New roads, highways, railways, airports, and Gwadar port is to be built and developed according to the blueprint of this ambitious project.
Employment: In addition, a fully functional corridor promises huge employment opportunities in all sections of society. Proposed Chinese investments are supposed to increase Pakistan's $274 billion GDP by over 15%.
Overcome Energy Crisis: Pakistan badly failed to meet its energy demands and this long unsolved problem reduces about 2% off GDP. Keeping this in view, CPEC has a lot of investment in different power projects. The energy aspect has been termed the biggest breakthrough of the project.
Over-reliance on the United States: Pakistan's over-reliance on the United States for the strategic and financial purpose has not served the country well. CPEC provides Pakistan an opportunity to work closely with a more reliable friend, China, independent of Western influence.
Future Possibilities: Central Asian republics are keen to plug their infrastructure networks to the CPEC — this will allow them access to the Indian Ocean. The CPEC will have the best chance of transforming Pakistan's economic outlook if it also sparks a wave of foreign investment from other countries.
Challenges for China
Gilgit-Baltistan: India is continuously protesting against CPEC project, linking GB to Kashmir dispute and claiming the land. To overcome this issue, Pakistan needs to address the constitutional limbo and bring Gilgit-Baltistan in the national mainstream, as desired by the region's people.
Conflict in the western part of China: Beijing has some political issue is the western part which might be a big problem for China.
Terrorism: Some terrorist groups are active in western China, like Uighur militant groups, East Turkestan Islamic Movement (ETIM).
Challenges for Pakistan
Sovereignty of Pakistan: Strangely, the most ignored aspect of the CPEC project is whether Pakistan will be able to function as a sovereign state while an economic and military giant like China gets involved in almost every major economic decisions? Some people also say that Chinese security personnel have been deployed in Pakistan to provide security to Chinese workers, officials, and engineers, in addition to the security provided by Pakistan.
Balochistan Unrest: Gwadar port is located in Balochistan. How, the militancy of some groups, although weaker, poses a challenge to the corridor.
Internal Conflicts: Political organizations from provinces like Khyber Pakhtunkhwa and Sindh have voiced concerns over changing the original plan of the corridor, which allegedly diverts the economic benefits to Punjab province only. Gilgit Baltistan which is the starting point of the corridor is neglected in this project, that's why some political parties, nationalists, and civil society members are protesting in different platforms across the country. The resistance is not very strong though. KPK has already signed its own MoUs with the government of China during a recently held road show in Beijing.
Current Status of CPEC
Pakistan and China agreed to form a '1+4' cooperation structure with the CPEC at the center and Gwadar Port, energy, transport infrastructure and industrial cooperation being the four key areas to achieve common development. On 13 November 2016, the first trade activity took place through CPEC. Cargo from China trucked down via the corridor and loaded onto ships at Gwadar port, headed to markets in West Asia and Africa. Gwadar remains a work in progress, with total traffic of only half a million tons in 2016, but traffic is expected to double in 2017. Planners estimate that eventually, it will process three hundred to four hundred million tons annually and that the surrounding city will grow from eighty thousand to two million residents.
Conclusion
The geostrategic location of Pakistan is very important. For China, Pakistan is a straight route and is a gateway to Middle East, Africa and Europe. The aim of this project is not limited to the economy. It has defence and security objectives also.
CPEC is a strong and great step of China towards its western development policy by connecting landlocked Xinjiang to Gwadar port. Also, it s a flagship project, time-saving alternate route for China Southern Sea problem, increase of influence in "Strait of Hormuz" and independent of "Strait of Malacca". CPEC will bring economic development, infrastructure development, increase employment, construction of Gwadar port, overcome energy crises in Pakistan.
Gilgit-Baltistan region in Pakistan which is the starting point of game changer project, unfortunately, this region is still ignoring by both China and Pakistan. There is no big investment in Gilgit-Baltistan region from $51 Billion CPEC project.
By ensuring equitable distribution of resources, working transparently, creating consensus and engaging all segments of the nation, Pakistan can convert the CPEC into a game-changing opportunity for the national economy, as well as for the people of the remote and under-developed areas.
The contributor belongs to Skardu. He is a Masters student enrolled in the Communication University of China, Beijing.