Disaster management machinery handed over to GBDMA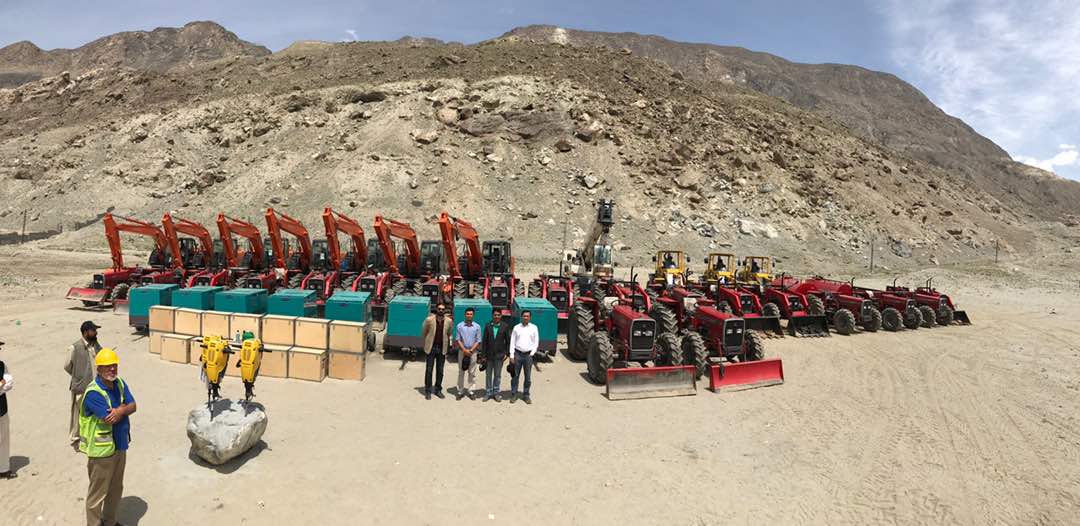 Islamabad (PR) : On the instructions of the Prime Minister of Pakistan, Muhammad Nawaz Sharif, National Disaster Management Authority team conducted final inspection of heavy machinery at Gilgit before handing over to GBDMA. The machinery worth Rs 730 million includes wheel loaders, excavators, heavy duty crane, tractors (with all accessories), compressors, rock drill machines etc.
The machinery has been procured primarily for the disaster prone areas of Gilgit-Baltistan which have witnessed number of disasters during the past decade in the form of flash floods and land sliding affecting road networks specially KKH. Realising the fragility of GBDMA, Prime Minister of Pakistan announced special funds for heavy machinery to Gilgit Baltistan which has been imported by provincial government in coordination with NDMA.
Also Watch:
Complete machinery after the successful test and trials by NDMA team headed by Brig Mukhtar Ahmed, Member (Operation) has  handed over  the same to Gilgit-Baltistan Disaster Management Authority (GBDMA)  on the instructions of Chairman NDMA Lt General Omar Hayat HI (M)on 3 May 2017.
The initiative will enhance the capability of GBDMA for effective disaster management and ensure connectivity of inaccessible remote areas of Gilgit-Baltistan during disasters.