State of Press Freedom in Gilgit-Baltistan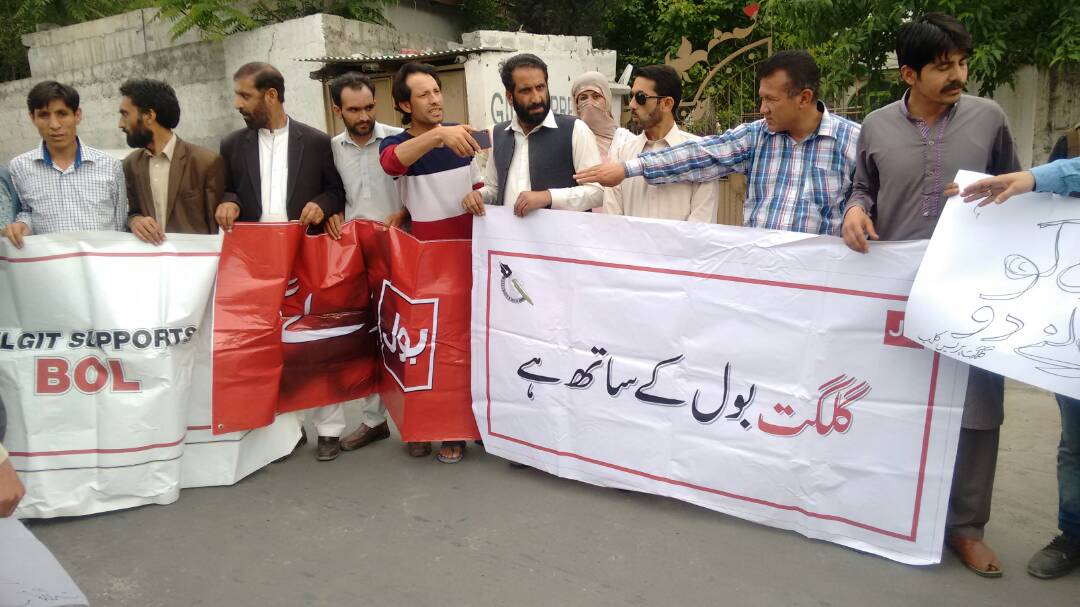 Today is World Press Freedom Day. The 2017 theme is, "Critical Minds for Critical Times: Media's role in advancing peaceful, just and inclusive societies."
Abdul Rehman Bukhari and Munawar Hussain Nagari have prepared a video report about issues of press freedom in Gilgit-Baltitan. In this video report senior journalists and human rights activists have highlighted the Issues faced by journalists in Gilgit-Baltistan.
The Gilgit-Baltisan chapter of Human Rights Commission of Pakistan has recorded almost 12 cases of threats, intimidation and harassment of journalists during 2016 and 10 such cases in 2017. Printing of all local newspapers in Gilgit-Baltistan was suspended for more than ten days as a protest against nonpayment of advertisement bills by the government of Gilgit-Baltistan. Many local newspaper received notices from local administrations during 2017.
Key issues highlighted in this video report include: 1). Most of the media organizations do not pay salary to their reporters 2). Journalists lack access to sources of Information and official documents 3). Journalists have a lot of pressures from Government, mafias, terrorist organizations and other influential organizations and individuals which prevents them from working independently 4). Lack of implementation of wage board award and other press and freedom of expression laws in GB 5). Financial dependency of newspapers on government advertisements. 6). Lack of cooperation from government in providing support to journalists i.e. insurance, housing society and training opportunities etc. 7). Lack of enabling environment and incentives for women journalists.