One brother vanishes mysteriously a week after another is found dead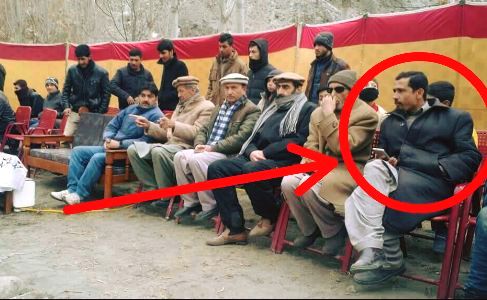 Ganish: Panic has gripped the scenic and peaceful Hunza Valley over the last two weeks due to two incidents involving two brothers.
Last week, a young man identified as Yusuf was found dead in a garden in the historical Ganish village, near the Hunza River. Locals have said that a pistol was found near his body.
Now, there are reports that three days back, Sadiq Ali, elder brother of the deceased vanished mysteriously, leaving no traces behind. Sadiq is a renowned social worker and youth leader.
The two incidents have created panic in the region known for its peacefulness. Relatives of the missing youth have appealed for information about his whereabouts. Some locals have said that Yusuf's death was declared a suicide without proper investigation.
They have urged the district police to investigate the the cause of Yusuf's death, while also making efforts to locate Sadiq Ali (encircled in the photograph above).
Any information about Sadiq can be shared at this cellphone number: 0311-5872012