15 million being spent on "renovation" of Yadgar-e-Shuhada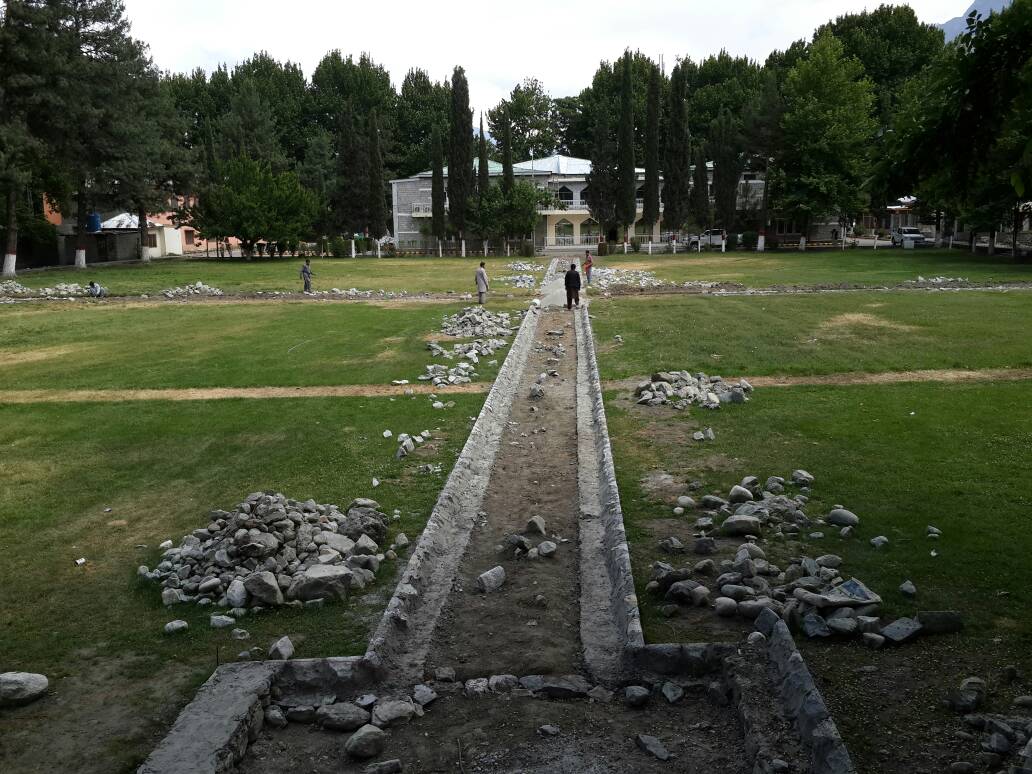 By Tanveer Ahmed
Gilgit: The Gilgit-Baltistan government has started working on a project under which the historical places of the region will be renovated. Renovation of the Yaadgar-e-Shuhada of Gilgit-Baltistan is one of the projects started initially.
Director works Gilgit Development Authority, Arif Hussain told Pamir Times that on the directives of Chief Minister Hafiz Hafeez u Rehman, GDA has started a project worth Rs. 70 million as part of which historical places all over the region will be renovated.
"Rehabilitation of the historical Yaadgar-e-Shuhada will be a step forward towards tourism promotion," hoped Hussain.
Also watch:
He said the work on the said project was started in March this year, and it will be completed by the end of October, at the cost of PKR 15 million.
Giving details of the restoration work, he said the existing boundary walls of the Yaadgar will be demolished and replaced with a new one. After completion of the wall, a beautiful terrace will be built around the graveyard of the 1947  liberation war heroes. A fountain will also be constructed in the middle of Chinar Bagh to add to the monument's beauty. Lights will also be fixed to illuminate the area during the nights, he added.
Yaadgar-e-Shuhada of Gilgit-Baltistan was built in the early 60s during the former field marshal Ayub khan's regime.