Ghizer: Two youth killed as bike collides with mini truck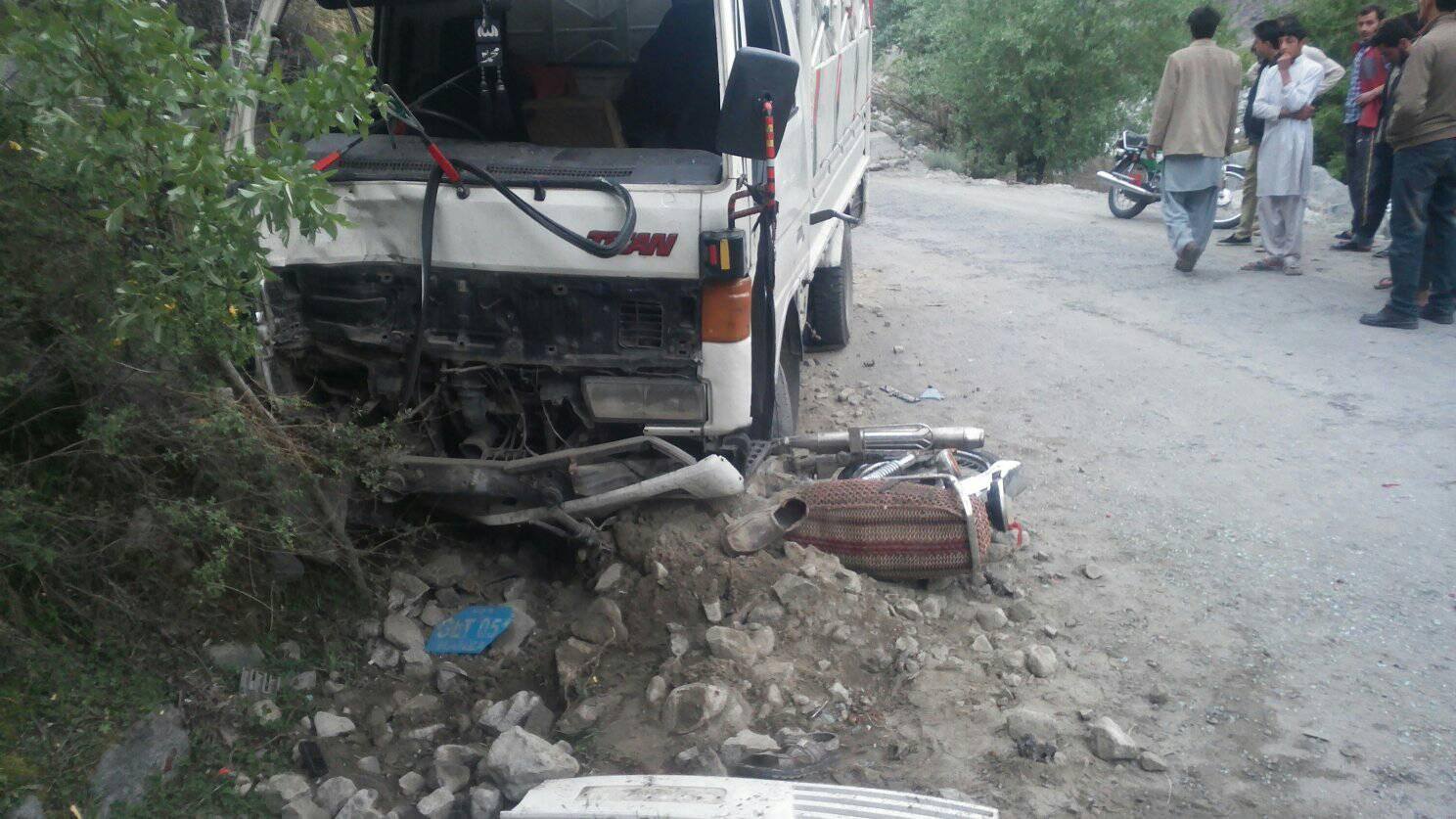 Ghizer: Two youth died today when their bike was hit and crushed by a mini truck in Ghizer District.
According to details, Mehboob and Samaat Wali, were moving from Gahkuch to Gupis when their bike was hit.
"They were going to Gupis to condole the death of their friend who had died in an accident yesterday", said Shakir Hussain Shinali, a local resident.
"This is really sad, because since yesterday at least five bikes related accidents have been report", he added. "At least 35 bike accidents have occurred in the district during the last two months", Shakir said.
He urged the district administration and the police to take measures to bring the accidents down.
---