Four youth from Tangir Valley fall in the Indus River as a rope trolley carrying them snaps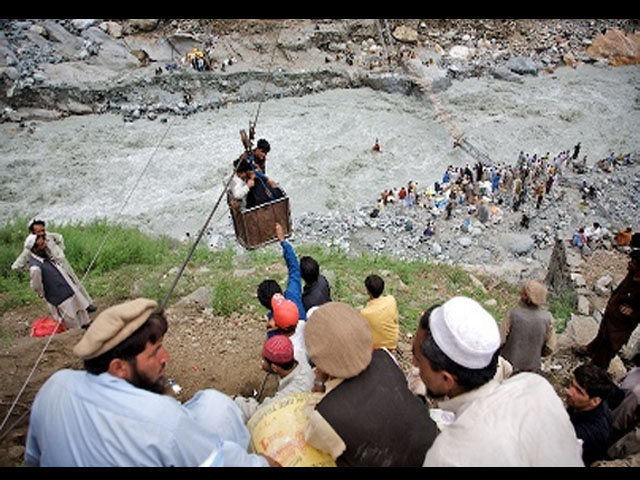 Kohistan/Chilas: A makeshift rope trolley, locally called Garrari snapped in the middle of the air throwing four youth traveling in it in the raging Indus River hundreds of feet below.
The four youth traveling in the locally assembled chairlift were identified as Sher Alam, Rauf, Raj Gul and Aseel, all resident of the Tangir Valley. The incident took place near Summar Nallah, in the neighboring Kohistan district.
District officials and rescue workers reached the area, but no trace of the four youth could be found, till the night fell.
District Police Officer Abdul Aziz Afridi has been quoted as saying that the youth were returning to their village after offering Juma prayers when the tragic incident took place.
Hanging to steel rods, these makeshift rope trolleys are made by the locals using traditional engineering methods, as a substitute for bridges.