Chairman PPP congratulates Jiyalas of Gilgit-Baltistan for staging a massive power show in Skardu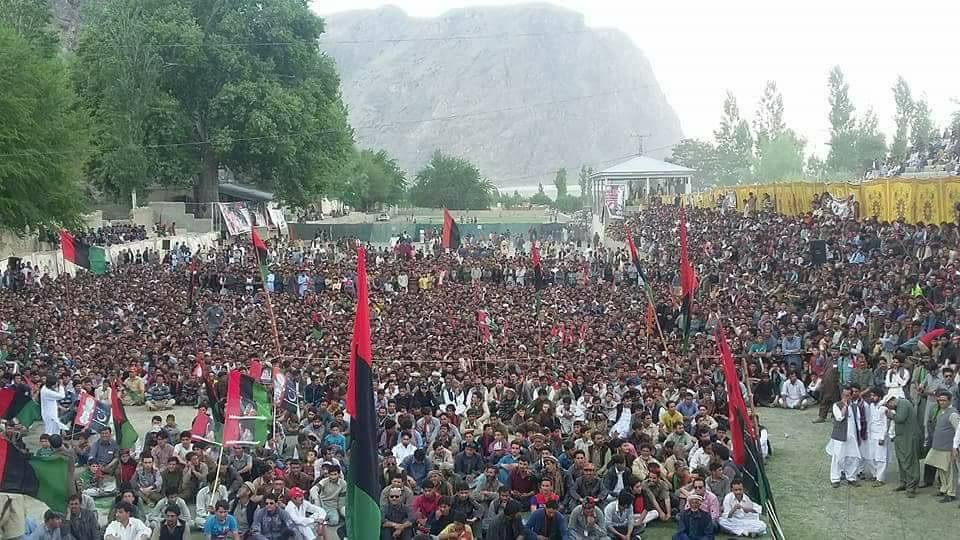 Karachi (PR): Chairman Pakistan Peoples Party Bilawal Bhutto Zardari has congratulated the Jiyalas of Gilgit-Baltistan for staging a massive power show of the Party in Skardu adding that mobilization of masses in the nook and corner of the country may be stepped up.
During a telephonic conversation with PPP President of Gilgit-Baltistan Amjad Advocate, the PPP Chairman said that such a big public meeting in Skardu town has again proved that Bhuttoism and the PPP are chain of the Federation. "All attempts of threatening through Party leaders and workers through terror and maligning the PPP through media trial and propaganda have failed to scare the Jiyalas and masses," he added.
Bilawal Bhutto Zardari stressed that both the previous and the current bodies of PPP GB should work together to take the Party message to every village and hamlet of Gilgit-Baltistan and ensure victory for the Party in next elections there.
PPP Chairman extended felicitations to the workers and leaders including PPP GB President Amjad Advocate, former Chief Minister Syed Mehdi Shah, and other office-bearers Master Ibrahim, Sheikh Nisar, Afzal Deenyal, Sherbaz, and others for their hard-work in making the PPP public meeting in Skardu successful event.