Major (r) Khush Ahmadul Mulk, the only surviving son of Chitral's last Mehtar, is no more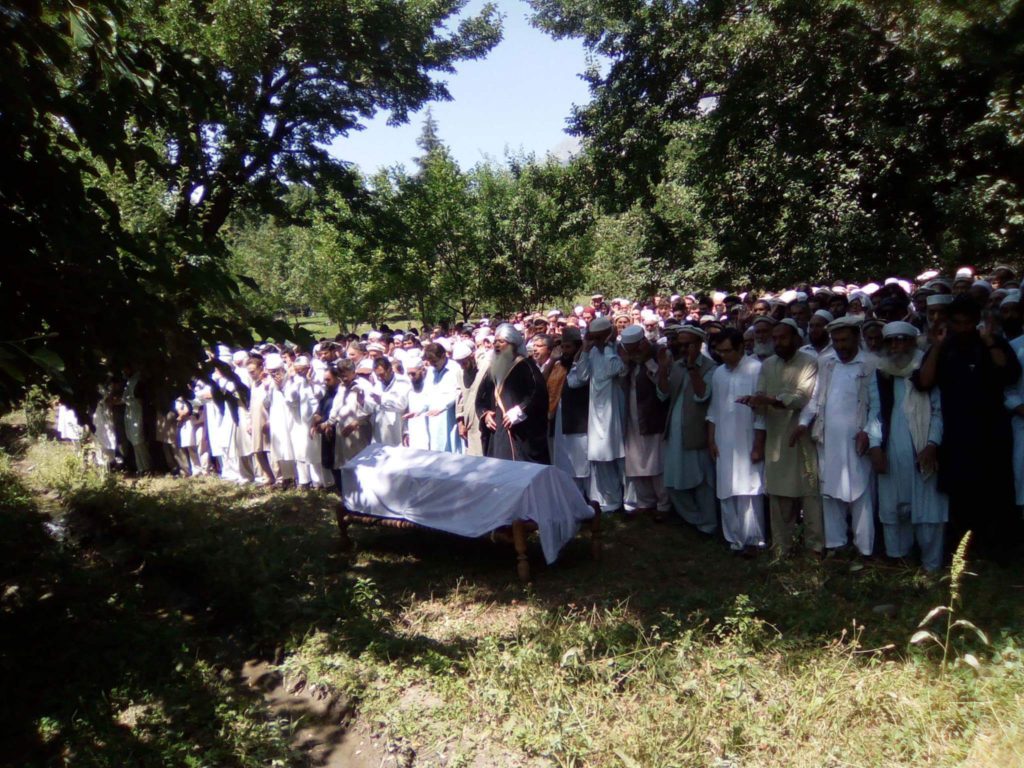 By Gul Hamaad Farooqi
Chitral: The last surviving son of Aala Hazrat Sir Shuja Ul Mulk Mehtar of Chitral, Major Shahzada Khush Ahmad Ul Mulk passed away at his ancestral home in Ayun, at the age of 98. He was the father of Shahzada Masood Ul Mulk  chief executive officer of Sarhad Rural Support Program  (SRSP) and Shahzada Maqsood Ul Mulk, a renowned Tour operator of Chitral.
Major Khush Ahmad served in the royal Indian Army and the Pakistan Army. He was an avid gardener and his gardens at Ayun fort are a testimony of the labor of his love.
Shahzda Idrees Hayat of his family told this scribe that  K.A Mulk was born in 1920. He studied at Dheradun Military Academy, India.
He was  buried at his family graveyard in Barhawusht Ayun fort  where he had already prepared his grave some years ago. A large number of civil and military officers, politicians and other notables along with thousands of people belonging to all walks of life attended his funeral prayer.