Committee finalizes 'proposals and options' for strengthening regional governance in Gilgit-Baltistan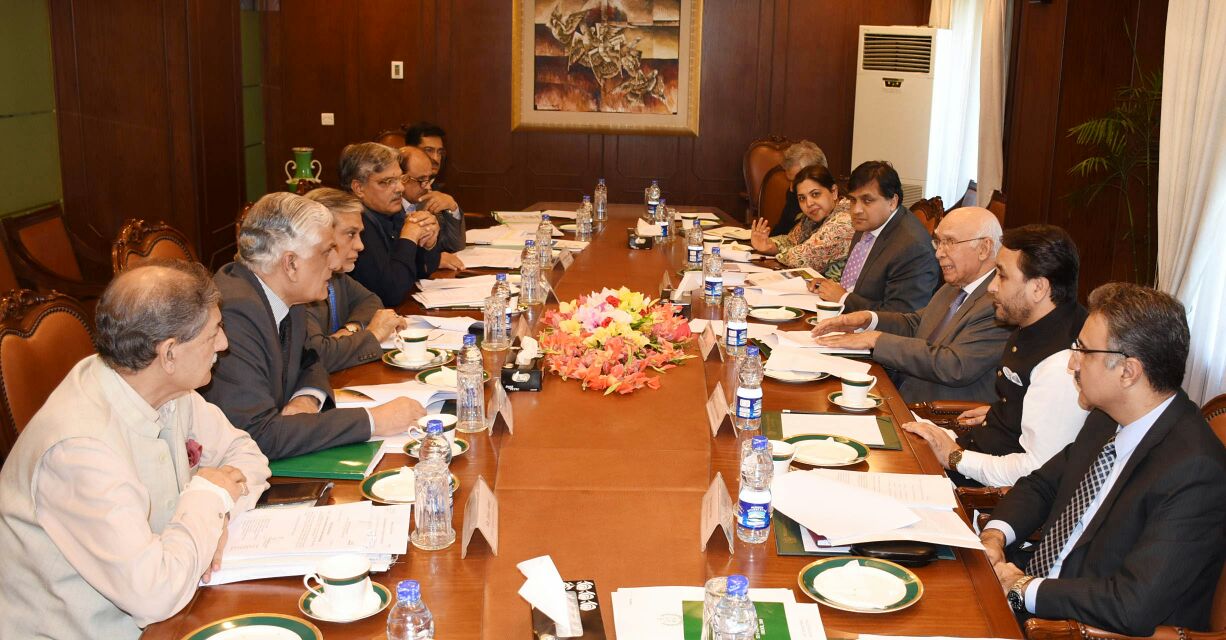 Islamabad: The Committee constituted by the Prime Minister to formulate proposals for the further empowerment of the people of Gilgit-Baltistan, met today in the Foreign office, under the chairmanship of Mr. Sartaj Aziz,Adviser to PM on Foreign Affairs.
The Committee discussed and finalized several proposals and options for strengthening regional governance through delegation of administrative and financial powers to the government of Gilgit-Baltistanand for increasing financial resources to expand essential services for the people of Gilgit-Baltistan.
The meeting was attended by Mr. Ishaq Dar, Minister for Finance, Mr. Zahid Hamid, Minister for Law & Justice, Ch. Muhammad Barjees Tahir, Minister for Kashmir Affairs and Gilgit-Baltistan, Khawja Zaheer Ahmed, Special Assistant to Prime Minister, Hafiz Hafeez urRehman, Chief Minister of Gilgit-Baltistan, Mr. Pir Bakhsh Jamali, Secretary Kashmir Affairs and Gilgit-Baltistan and Mr. Kazim Niaz, Chief Secretary Gilgit-Baltistan.