PRC Gilgit-Baltistan trains volunteers in communication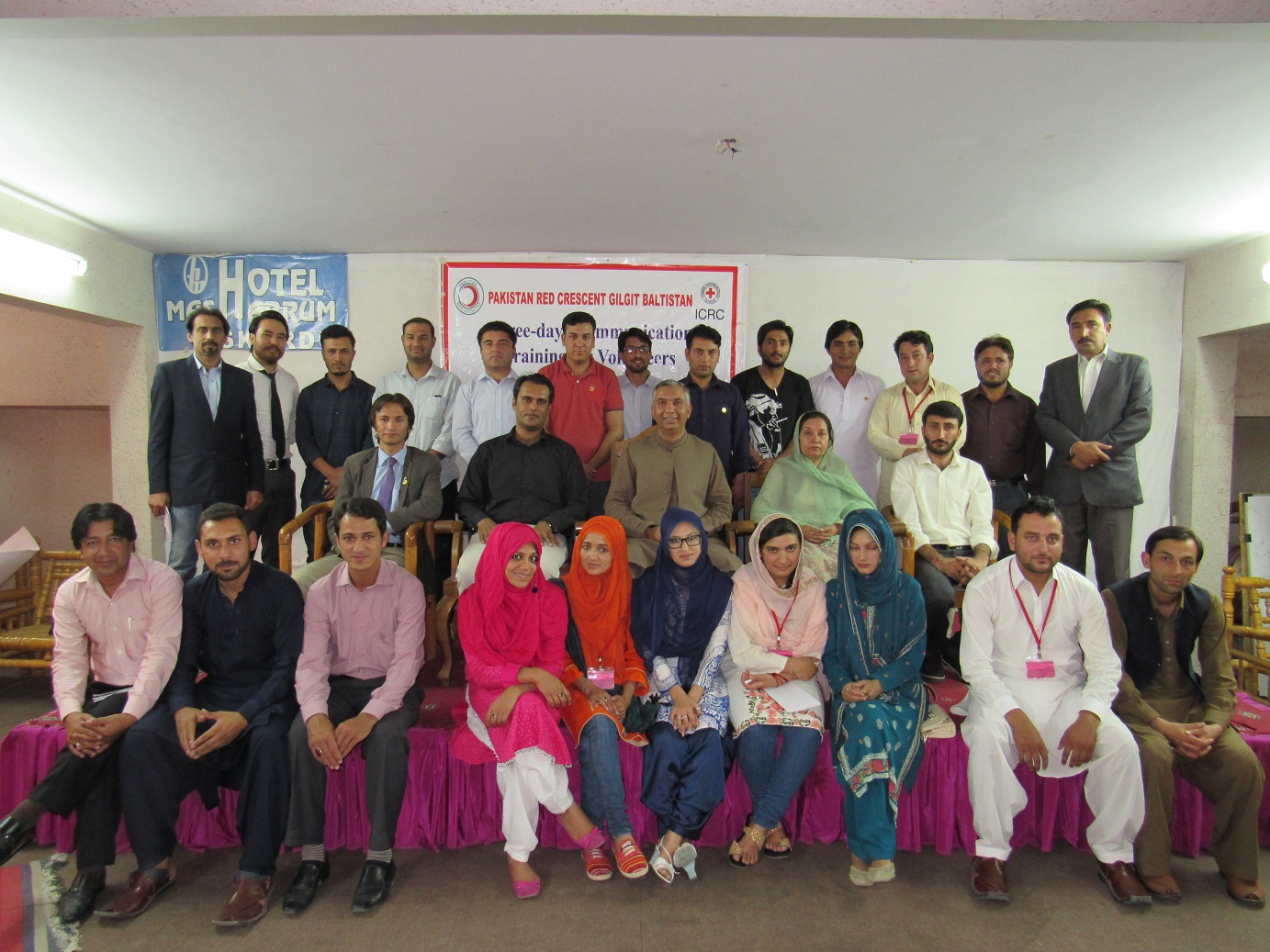 Skardu: The Pakistan Red Crescent (PRC) Gilgit-Baltistan organized a three-days Communication Training for volunteers, with the aim of training them to disseminate information about the global Red Cross Red Crescent Movement, activities of PRC, and to report about disasters and vulnerabilities befall at community levels.
Speaking at the closing ceremony, PRC Secretary General Ghulam Muhammad Awan said that the Pakistan Red Crescent has been proactively working to eliminate human sufferings caused by natural disasters and emergencies across the country since 1947.
He said that the PRC is eager to expend its humanitarian services to the remotest parts of Pakistan including GB to save lives and improve livelihoods through various community based approaches.
"Approval for establishment of a fifty-bed fabricated hospital in Gilgit with support of the Red Cross Society of China, establishment of PRC district branch in Ghanche and launching of a community-based program in Shigar valley, are among the key initiatives of the PRC's humanitarian mission" Awan added.
He urged the PRC volunteers to come up and joint hands with the organization so that a qualitative service delivery could be ensured at gross rout levels.
Speaking at the occasion, PRC GB's Provincial Secretary Noor-ul-Ain said that the Pakistan Red Crescent GB branch has left no stone unturned in providing relief services to the affectees of disasters since its inception in the region. Apart from launching a number of community based programs in vulnerable areas of the region, she added.
The training was facilitated by PRC GB's Communications Manager Safdar Ali, Program Officer Communications PRC NHQ Rehan Ali, PRC District Secretary Muhammad Baqir and First Aid Coordinator Arman Shah.