The Nightingales of Pamir: Saviors of a dying language & culture in Pakistan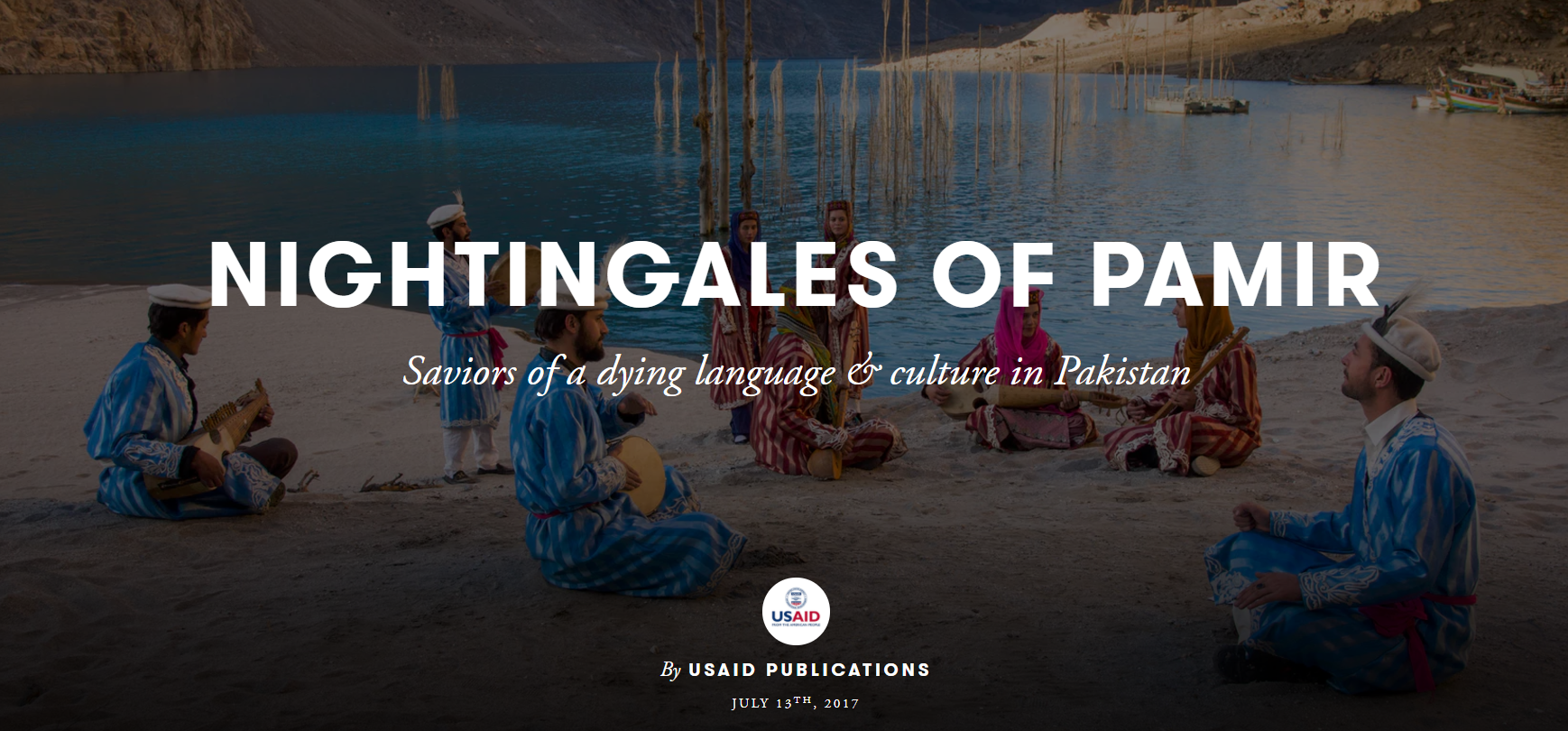 UNESCO's Endangered Languages Project has declared Wakhi a vulnerable language. According to one estimate, only 40,000 native speakers of this language are left in the world. Out of these, roughly 10,000 reside in the Hunza Valley in Gilgit-Baltistan Province, Pakistan.
In 2016, USAID, through its U.S. Ambassador's Fund, awarded a one-year grant to the Gulmit Educational and Social Welfare Society, a civil society organization based in Hunza, for the preservation of the near-extinct Wakhi language and culture by teaching music, arranging concerts, and documenting folk songs.
Read complete story HERE
Watch video song released by Bulbulik/USAID.