A recognition of excellence: AKU-EB's students triumph in Pakistan's educational landscape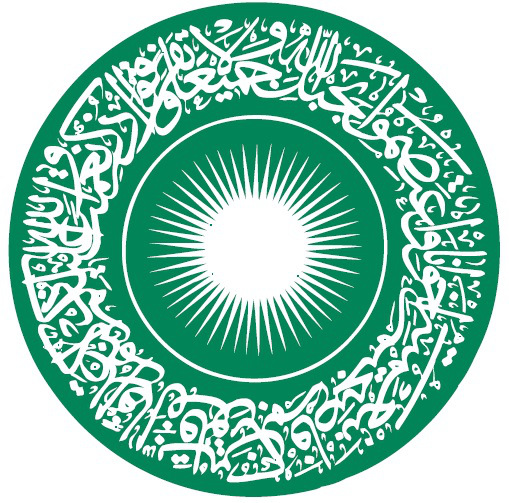 Karachi: (PR) The Aga Khan University Examination Board (AKUEB) has today announced results for the SSC and HSSC exams. In a press release, the AKUEB has said that 'while our annual results and internal student accomplishments have always been a source of pride for us, this year's May 2017 results for both our Secondary School Certificate (SSC) and Higher Secondary School Certificate (HSSC) examinations are [sic] accompanied by a sense of both vindication and triumph due to the positive validation that AKU-EB has attained from external sources.'
'Despite being a relatively young institution, the Aga Khan University Examination Board has repeatedly proved that its students are capable of attaining success by virtue of the quality education that they receive during their secondary school education.'
SSC
The overall pass rate for Year I and Year II SSC students came out at 85.7 per cent and 90.6 per cent, respectively. Furthermore, 69.4 per cent of Year I students and 81.2 per cent of Year II students scored at or above 60 per cent across all of their examinations.
Our SSC Year II High Achievers were all girls, with first position belonging to Fizza Rubab of P.E.C.H.S. Girls' School. Fizza attained an impressive 1037 out of 1100 total marks, i.e. a total of 94.27 per cent across all her exams, and a grade of A-1.
"This came as a huge surprise to me and I am immensely grateful to my school, teachers, friends and family for their support, encouragement and prayers throughout the year," says Fizza. "The style of AKU-EB made it possible to achieve this position. Under this marvelous board, we are focused and precise unlike the style of conventional study practiced in Pakistan."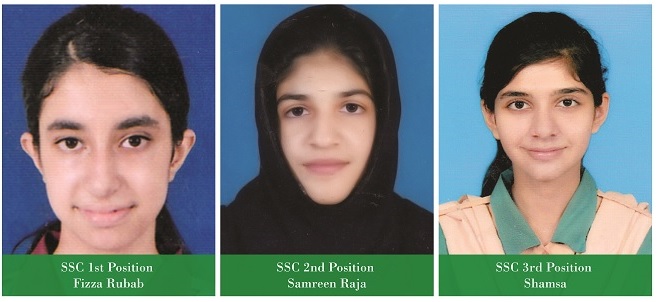 In second place, Samreen Raja of Nusrat Jehan Academy Girls High School obtained 1029 out of 1100 marks, scoring 93.54 per cent. In third place, Shamsa from Aga Khan School – Garden attained 1027 out of 1100 marks and scored 93.36 per cent.
HSSC
Continuing a trend of strong academic foundations, the pass rates for Year I and Year II HSSC candidates was tallied as being 87.9 per cent and 87.8 per cent, respectively. In addition, 72.7 per cent Year I Candidates and 75.2 per cent Year II candidates scored 60 per cent or above across all of their examinations. As with this year's SSC results, female candidates proved themselves at the higher end of scores, with all of our top three overall positions belonging to women.
Mariam Sajjad from the Aga Khan Higher Secondary School, Karimabad, Karachi, obtained first position by scoring 1050 out of 1100 total marks (95.45 per cent) across her HSSC examinations.
"I feel on top of the world. I can't express my feelings in words; it feels great to see your hard work pay off," says Mariam. "Studying with AKU-EB infused a sense of curiosity and a thirst for knowledge, which helped broaden my horizons. My advice to current and future AKU-EB students is that even if the path seems tough, don't stop because once you reach your destination, you will realize that all the hard work was totally worth it."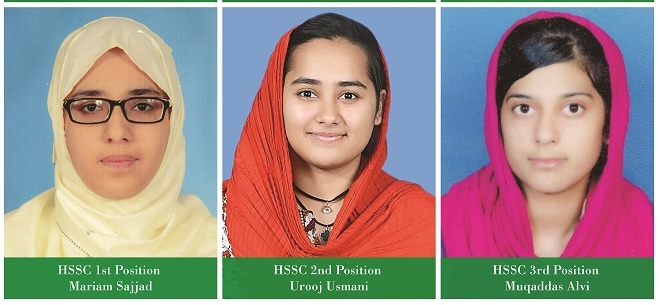 Urooj Usmani, also from the Aga Khan Higher Secondary School, Karimabad, Karachi, scored 1028 out of 1100, i.e. 93.45 per cent, which earned her second place. Finally, Nusrat Jahan College's Muqaddas Alvi came third in the national average by obtaining 1022 out of 1100 marks and a 92.90 per cent score.
Shahina Aliraza, principal of the Aga Khan Higher Secondary School, Karimabad, has good cause to celebrate. "Feeling delightful and ecstatic on our students' remarkable achievement both 1st and 2nd position in Pakistan," she states. "AKU-EB students, as compared to other Boards, are more confident and critically conscious. They are the kind of learners who always strive to reach and explore their potential."
AKU-EB's Director Dr Shehzad Jeeva notes, "AKU-EB students consistently perform better in University Entrance Tests, as demonstrated by the fact that 90 per cent of our 2015 HSSC graduates received admission to various universities. This is also reaffirmed by a recent study conducted by a national body on examination quality and standardization, which found that students from AKU-EB are more likely to perform better on University Entrance Tests as compared to other examination boards."
Associate Director of Assessment, Dr Naveed Yousuf adds: "My heartiest congratulations to the successful students of AKU-EB. I am sure their strong educational foundation will lead them to greater successes in life. It is only through perseverance and determination that they can achieve their goals".