FACE Music Festival to be held in the picturesque Passu village of Gojal Valley, Hunza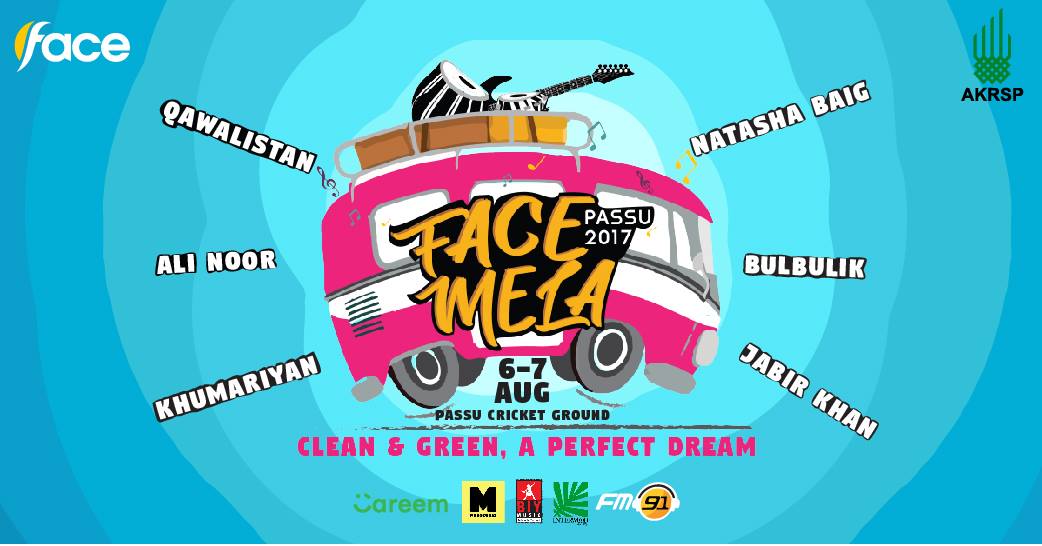 Islamabad: The Foundation for Arts, Culture and Education (FACE) has joined hands with the Aga Khan Rural Support Programme (AKRSP) to take the premium festival of the capital, "Music Mela", to Passu, Hunza, on the 6th and 7th of August 2017.
The festival will take place at Passu Cricket Ground in front of the famous Passu Cones, celebrating the scenic beauty of GB along with musicians from across Pakistan as well as from that area. The festival will have music and various local food and craftsmen's stalls to promote the enriched culture of Hunza.
The aim of this festival is also to promote "Responsible Tourism" in the region through media campaigns, and by installing trash bins at different locations.
A caravan of mainstream artists will travel to Hunza on the 4th of August 2017. stopping at different locations, playing music and celebrating the cultural and scenic beauty of the country.
About FACE Music Festival 
According to content shared on the official website, the FACE Music Mela started in 2014 and has since become one of the largest music festivals of Pakistan with a footfall of 20,000 attendees, hosting an average of 25-30 performance acts spread out over 3 days as well as workshops, presentations, panel discussions, and exchange programs. Besides curating the best music acts from all the diverse music genres and regions of Pakistan, every year Music Mela also features a number of international acts and collaborative fusion.
For the first three years Music Mela was supported by grant from PUAN (Pak US Alumni Network) and the US Embassy in Islamabad, and is now an independent self-sustaining project.
FACE Music Mela has played a significant role in providing a boost to the live performance music industry of Pakistan in promoting talented musicians from rural and urban areas and connecting them to a wider audience and a global industry.