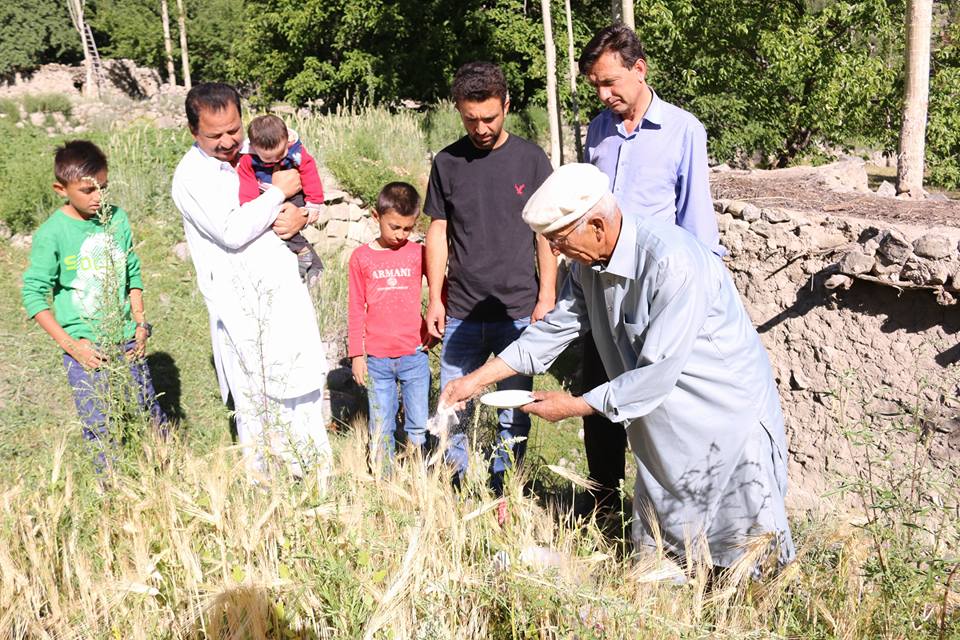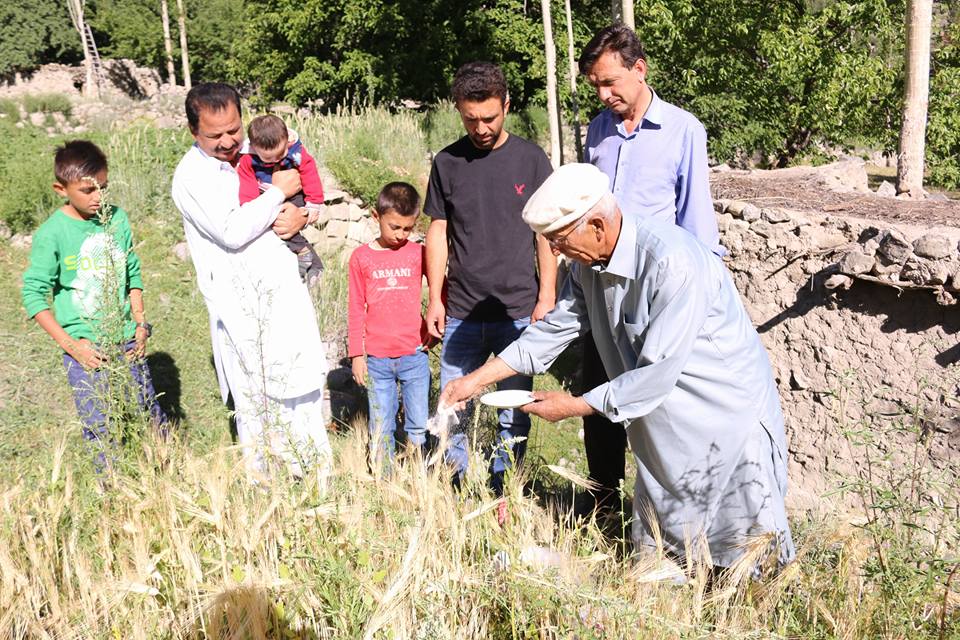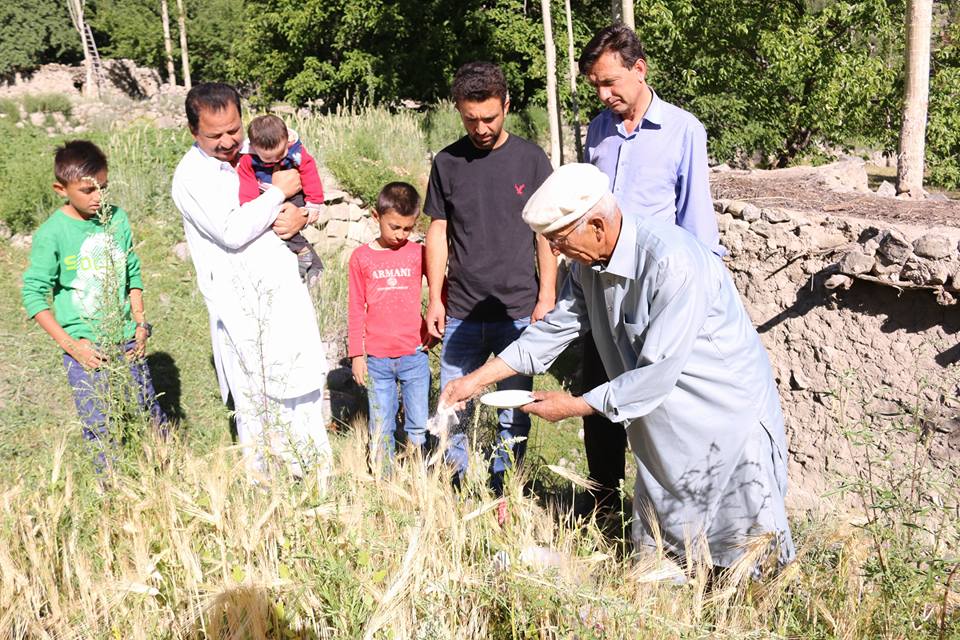 Gulmit, July 5:  The traditional Chineer, harvesting, festival was celebrated today in lower parts of Gojal valley, with traditional zeal and simplicity.  The festival is celebrated at different dates in July depending on the altitude of the village and the maturity of the crops in the valley.
The festival is celebrated when Yurk (Barley) crop is ready to harvest. Traditionally, family members visit the barley field early in the morning with traditional food to harvest the first crop. The family head sprinkle flour on the barley crop and a bunch is uprooted to extract grains. The grains are roasted and mixed with yogurt. The whole family members have to eat from the yogurt and grain mixed dish. After that the family greets each other with Chineer Mubarak and then start visiting relatives with traditional dishes.
The villagers gather at a common place to pray for better crops and thanks Allah for the blessings.