Gilgit-Baltistan Legislative Assembly turns into a fish market as legislators exchange blows, profanities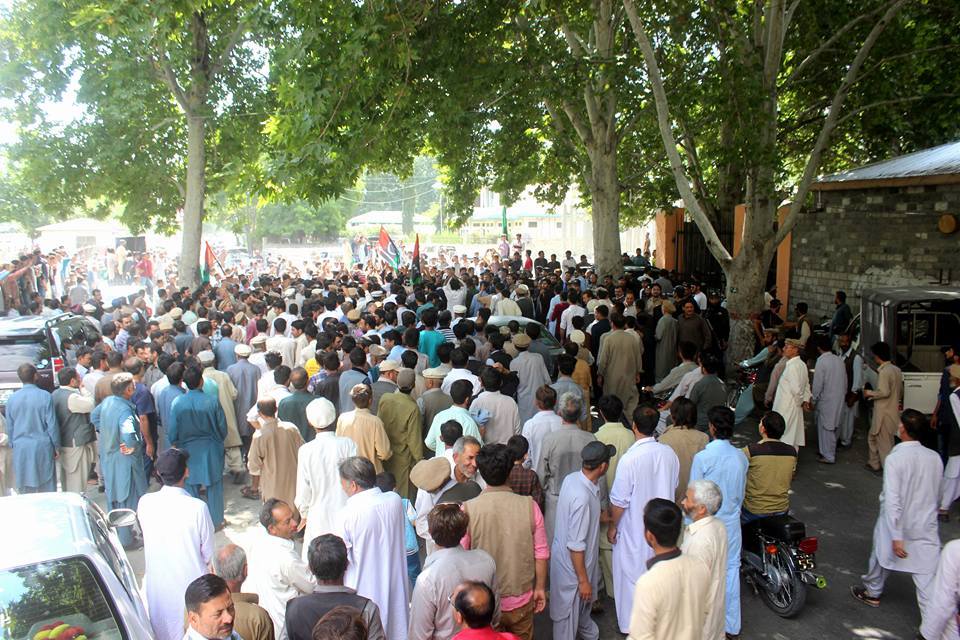 GBLA looked like a fish market on Monday, with elected and non-elected leaders from the opposition and treasury benches indulging in fist fight and exchanges of profanities.
Deputy Speaker of GBLA Jafar Ullah punched technocrat member, Capt (r) Shafi, while he was chanting the slogan "Go Nawaz Go". PPP's supporters started raising slogans outside the assembly hall, and the police had to intervene to break the protest.
Inside the assembly hall, Education Minister Sanai and Haji Janbaz Khan had a physical fight. Sanai said that Janbaz has threatened to kill him.
The Speaker had no choice but to call it a day.
A committee has been formed to investigation cause of the ruckus.
---
---