Debris flow damages two cars on Babusar Road, various valleys experiencing floods in Gilgit-Baltistan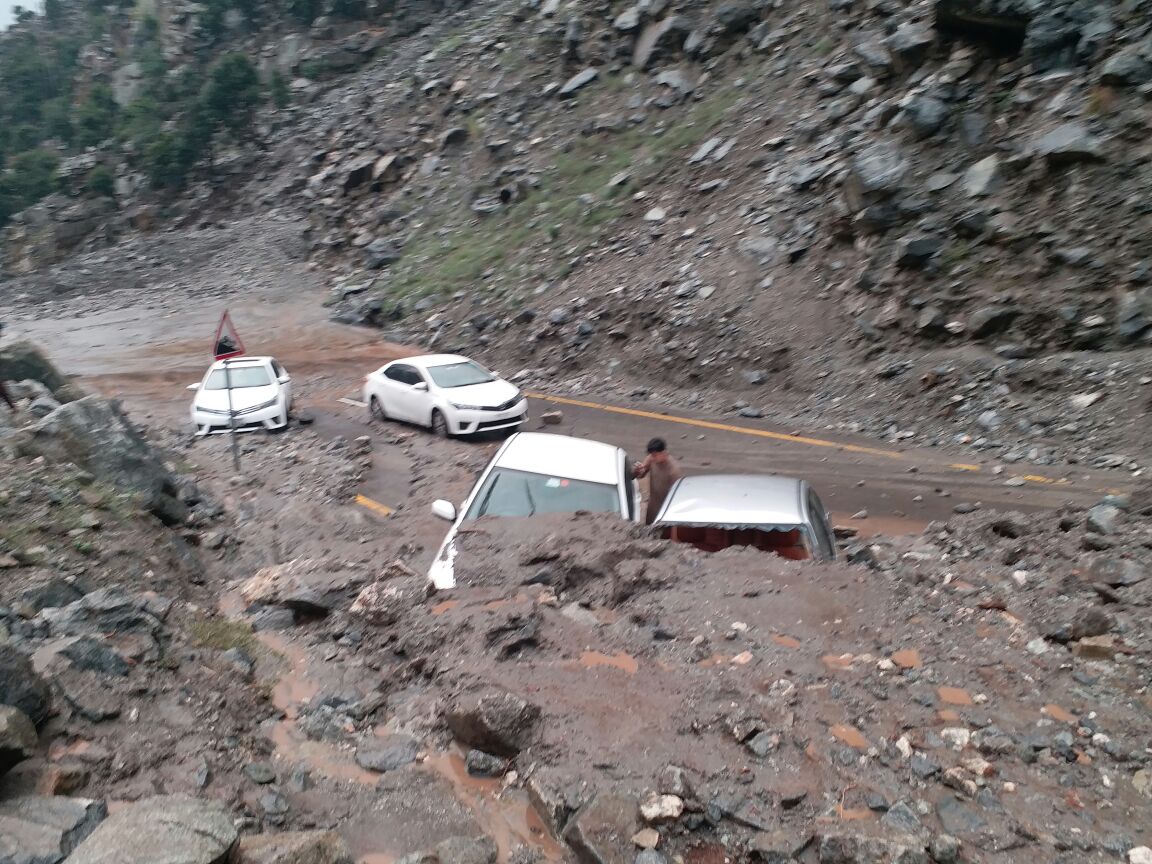 Monitoring Desk
Gilgit: Floods and landslides have caused widespread destruction in different parts of Gilgit-Baltistan. Photographs of two cars hit by a debris flow on the Babusar Road are being circulated on the social media.
Floods have hit Tangir Valley, Gunar Farm, Thore Valley and other parts of Diamer District. At least one person, a laborer belonging to Darel Valley, has lost his life, after getting swept away by a flood, in Gunar Farm, locals reported.
There are also reports of landslide in Pari area of Gilgit district, where the road is reportedly closed.
A four mega-watt power project in Jaglote (Guru) is reportedly threatened by a flooded glacial stream.
Rivers and streams across the region are experiencing medium to large scale floods, causing heavy damages to crops and land.
Meanwhile, the photographs below show people in Shimshal Valley securing their livestock after their land, and cattle pen, was flooded.