70th Independence Day celebrated at the University of Chitral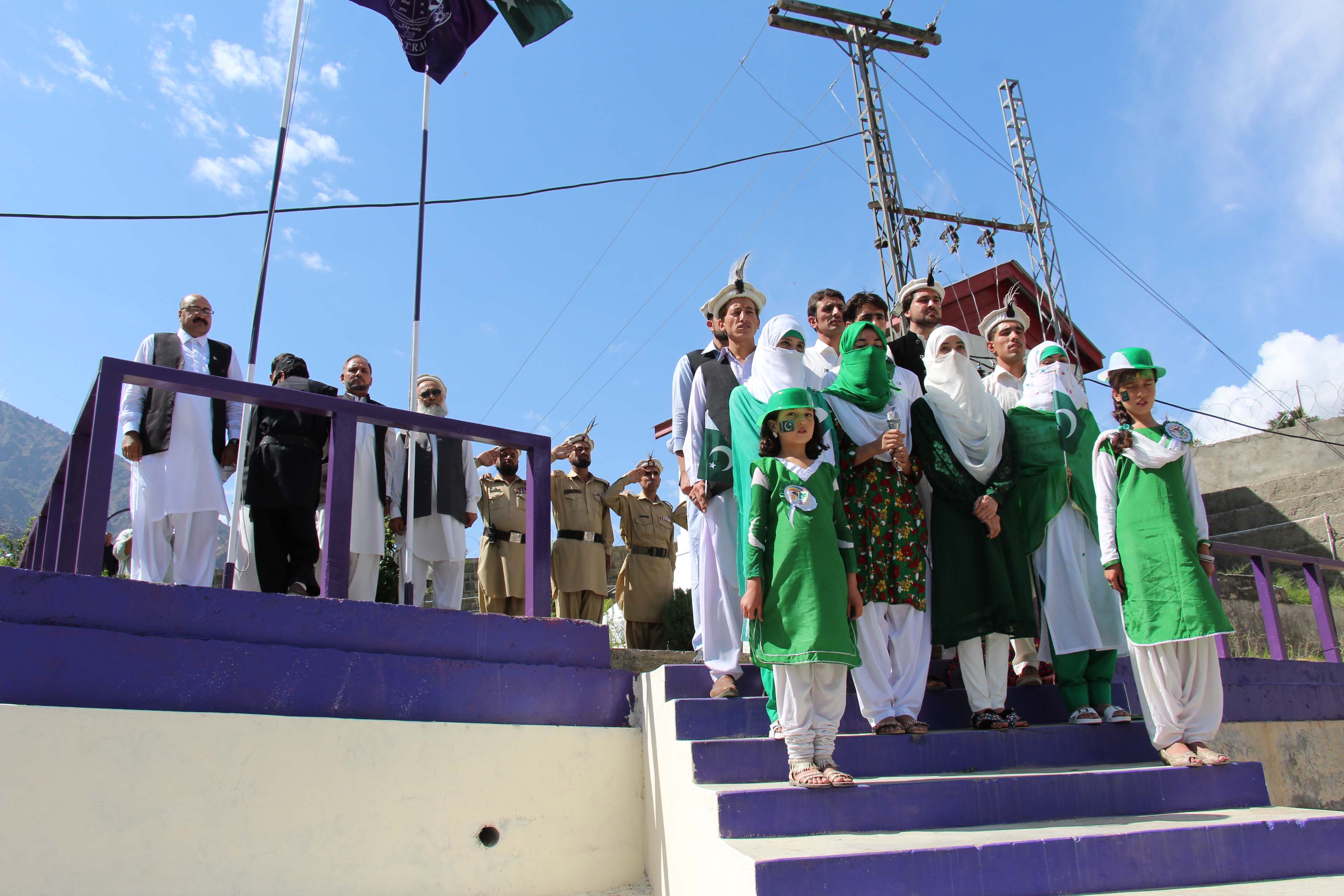 By Gul Hamaad Farooqi
CHITRAL:  Like other parts of the country, the 70th Independence Day of Pakistan was celebrated by students of the newly established University of Chitral. National flag hoisting ceremony was held at University lawn where Brigadier (retired)  Khushi Muhammad, Dr. Inayatullah Faizi and Professor Dr. Badshah Munir Bukhari Project Director of this university were present. Students also sang the national anthem.
A function was also held in the university hall where Prof Dr Inayatullah Faizi was chief guest while the ceremony was presided over by Prof Dr. Badshah Munir Bukhari. Students of different departments mostly girls students presented Hamd, Nath Sharif, and national songs who enthralled the audience.
Students and guests, in their speeches, paid rich tribute to Qauide Azam Muhammad Ali Jinnah, founder of Pakistan. They said that Pakistan came into being after great sacrifices and this is moral duty of youth to save it from all internal and external enemies as well as to play vital role in eradicating social evils from the country. The said that students of that time are national heroes who kicked campaign for independence movement and achieved their target. .
The speakers said that most of European countries have less natural resources but they are advanced and developed countries due to higher education. But, unfortunately our country are still living under heavy burden of foreign loans due to corruption of the rulers and malpractices of politician despite having great natural resources. The speakers stressed upon students to read with great zeal and zest and  play positive role in development of the country. Independence case was cut by the chief guest on this occasion.
Prizes were also given to the students of this university who stood first in quiz competition on provincial level. Talking to this scribe Sumera a student of English department said that we students determined to bring a revolution against all social evils and to eradicate corruption from the country.
Professor Dr. Badshah Munir Bukhari said that we have great potential but have less opportunities to utilize them hence this is talent to get more benefits from less resources.
Different colorful tablue, stage dramas, poetry competition, quiz competition, culture show, local music and other colorful programs were presented on this occasion where were highly appreciated by the participants and they really enjoyed these programs. A large number of students, parents teachers, social workers participated in this colorful event of independence day. The students also thanked to HEC for approval of establishment of this university who will play great role in raising lieteray ratio of quality education. they said that we should to be loyal with the country not only on this day but all 365 days of the year and to sacrifice for uplifting of the country.