Training workshop on Organic Certification in Laspoor Valley, Chitral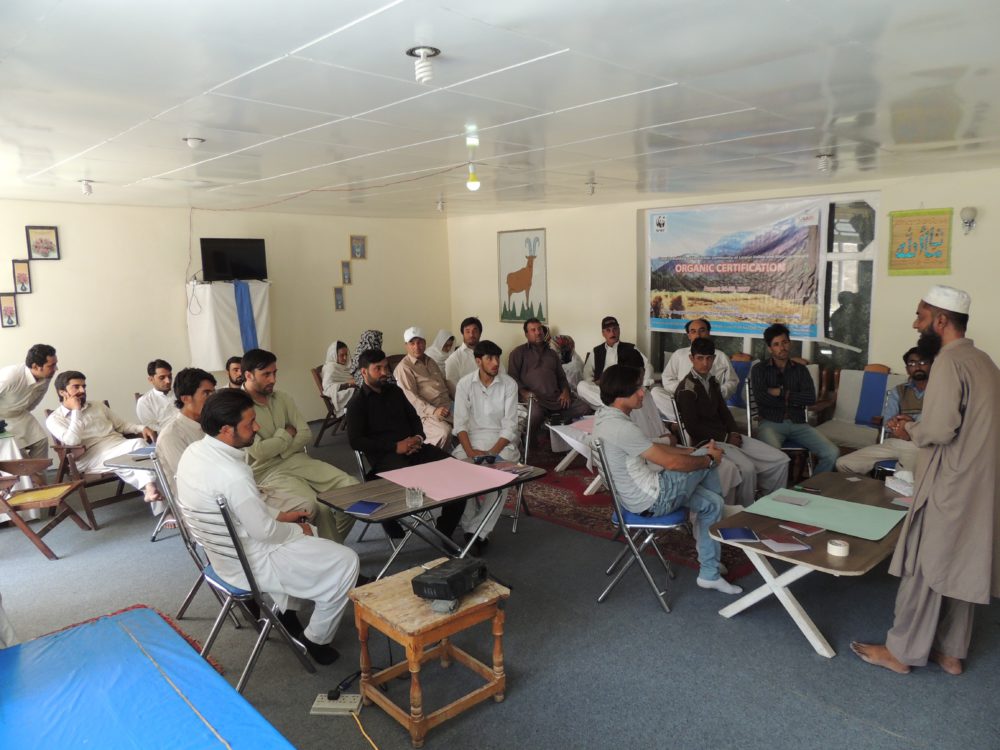 By Kashif Shahzad
CHITRAL, WWF-Pakistan organized  two days training on "Organic Certification" in Laspur valley, district Chitral during 24-25th August, 2017 and trained 25 community elders from farmer community belongs to Raman/Phargram, Balim and Sor Laspur villages. Organic certification is a certification process for producers of organic food and other organic agricultural products. In general, any business directly involved in food production can be certified, including seed suppliers, farmers, food processors, retailers and restaurants.
Organic growers required to develop an Organic System Plan (OSP), in which they outline the procedures that used to achieve, document, and comply with National Organic Certification Program standards. Community of Laspur valley mainly based on livestock and agriculture for their livelihood, it is also observed that there is limited use of chemical fertilizer and pesticide in the valley therefore the practices recommended for organic certification could be easily expand up to the complete organic production level that will improve socio-economic conditions of the valley's farmers and make their products more profitable. This training was the basic step toward organic certification of their agriculture products.
Farmers of the area told us about farming in the area and they   shared that Once upon a time, all farming in the area was purely organic. But over the last one or two decades, a significant change in farming system has recorded.