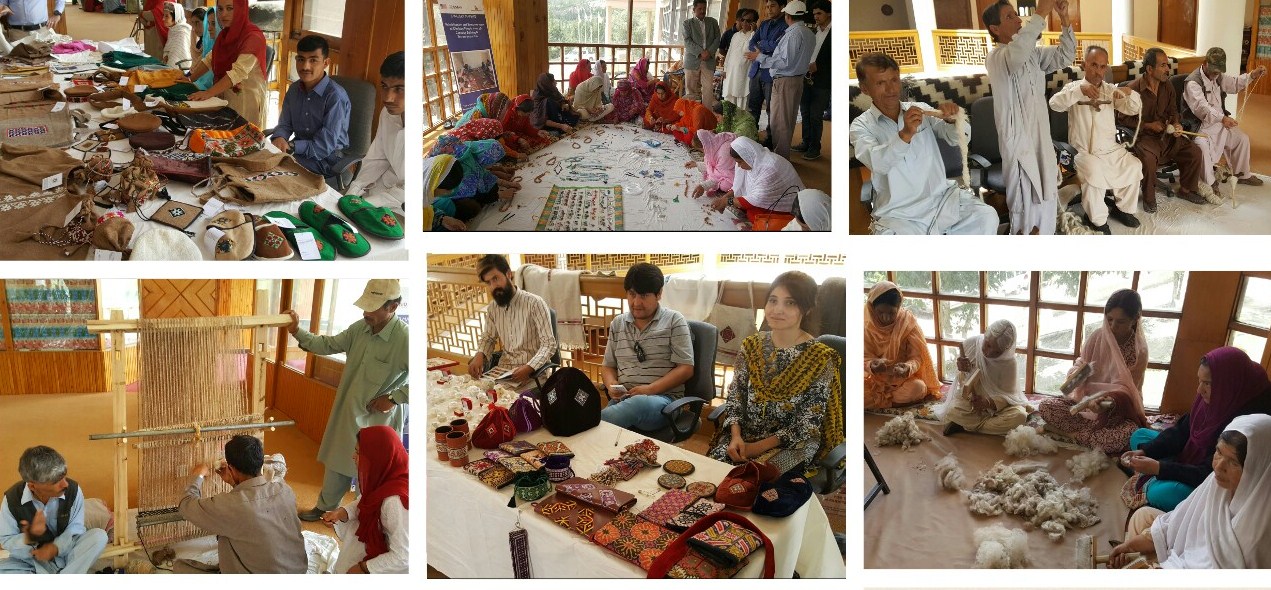 Hunza (PR): Hundred special people completed six months courses under the KADO implemented project named 'Rehabilitation and empowerment of differently-abled people through capacity building and entrepreneurship skills'. The closing ceremony of the project and exhibition of the products of special people took place in a local Hotel in Karimabad Hunza. The project was funded under the under the Small Grants and Ambassador's Fund Program of USAID.
Addressing the closing ceremony, Shehzad Shigri, Director EPA appreciated the exquisite and delicate works of the special people. He pledged to work with KADO on livelihood generating activities for the special people with special focus on environment friendly paper and cloth bags in order to replace plastic bags in Hunza district.

Kamal Uddin CEO briefed the participant about the achievements and sustainability model of the project. He said there are 1200 special people in Hunza district, out of which KADO has trained 300 in different skills.  KADO is looking for partners to cover the remaining 900 persons in future, he stated.
Abdul Rashid, Vice Chairman KADO reiterated the commitment of KADO to continue its mission of providing rehabilitation and skill therapy to special people in order to make them capable of earning respectable living in the society.
At the end of the event certificates were distributed among the 100 trainees who successfully completed the six months skill development training in three different trades.