Shah Talib Super League Season 2 kicked off in Hussaini, Upper Hunza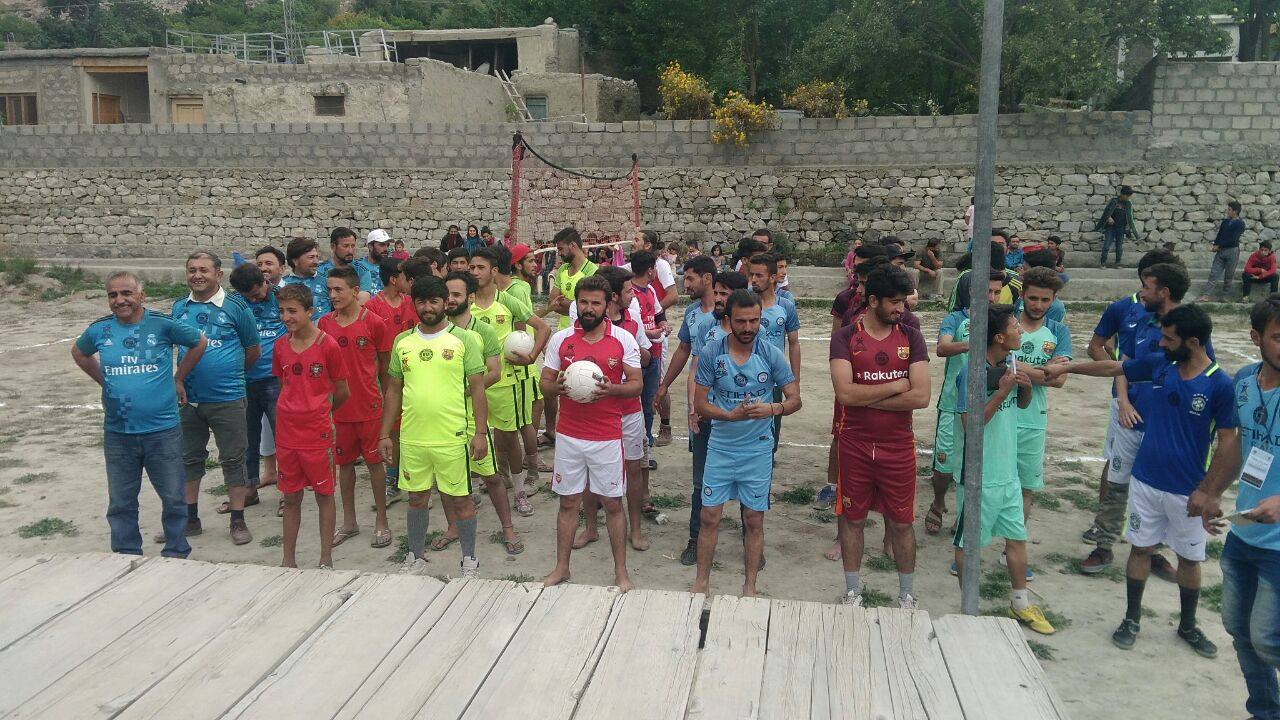 Ali Shehzad Musofer
Hunza: Shah Talib Super League Season 2 Volleyball tournament started today at Hussaini Gojal. The eight teams participating in the tournament included Paradise Hussaini, YazYupk Shumol, Shah Talib United, Borit Stars Hussaini, Zar-e- Zarabod, Gul Butor, Sin Kuk Champs and The Sesunians.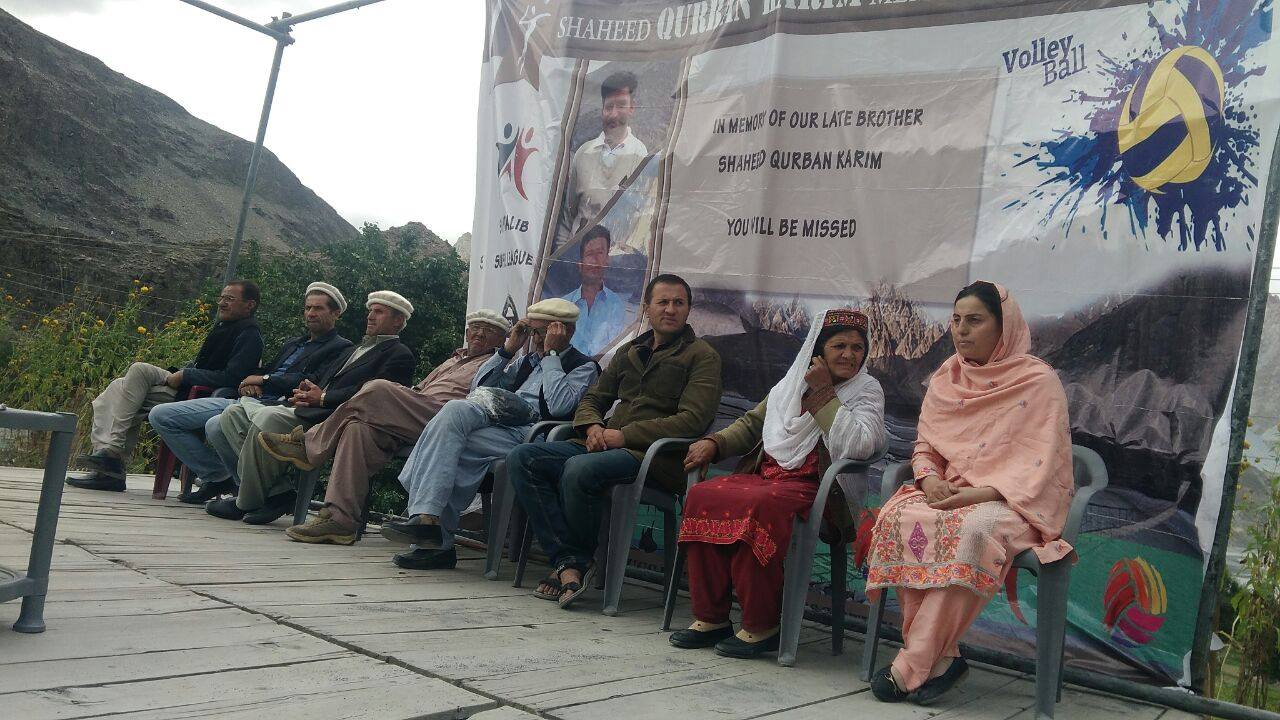 The Tournament has been organized by Hussaini Students Association in collaboration with Hussaini Organization for Local Development (HOLD) and Shah Talib Sports Club (SSC) to pay tribute to Late Qurban Karim, an active sportsman and social worker. The tournament will continue during Eid holidays from 01-04 September 2017. The main objectives of the tournament were to unite the youth and provide them healthy activities with the theme "SAY NO TO DRUG" and "SAY NO TO POLLUTION and support education for the future generation.
The chief guest of the opening ceremony was Parveen Qurban, the wife of Late Qurban Karim whereas Nalima Aamir , the newly appointed female Nayib Tehsildar from Hussaini village graced the occasion as presiding guest.
Day 1 Match Update
Shah Talib United defeat Gul Batura
The Sesunians defeat Borith Stars Hussaini
YazYupk Shumol defeat Paradise Hussaini
Zar-E-Zarabod defeat sin Kuk Champs
Borith Star Hussaini defeat Shahtalib United
Gul Butur defeat The Sesunians
Zar-e-eZarabod defeat Paradise Hussaini
YazYupk Shumol defeat Sin Kuk Champs