Good Samaritan saves drowning man after car falls in the Ghizer river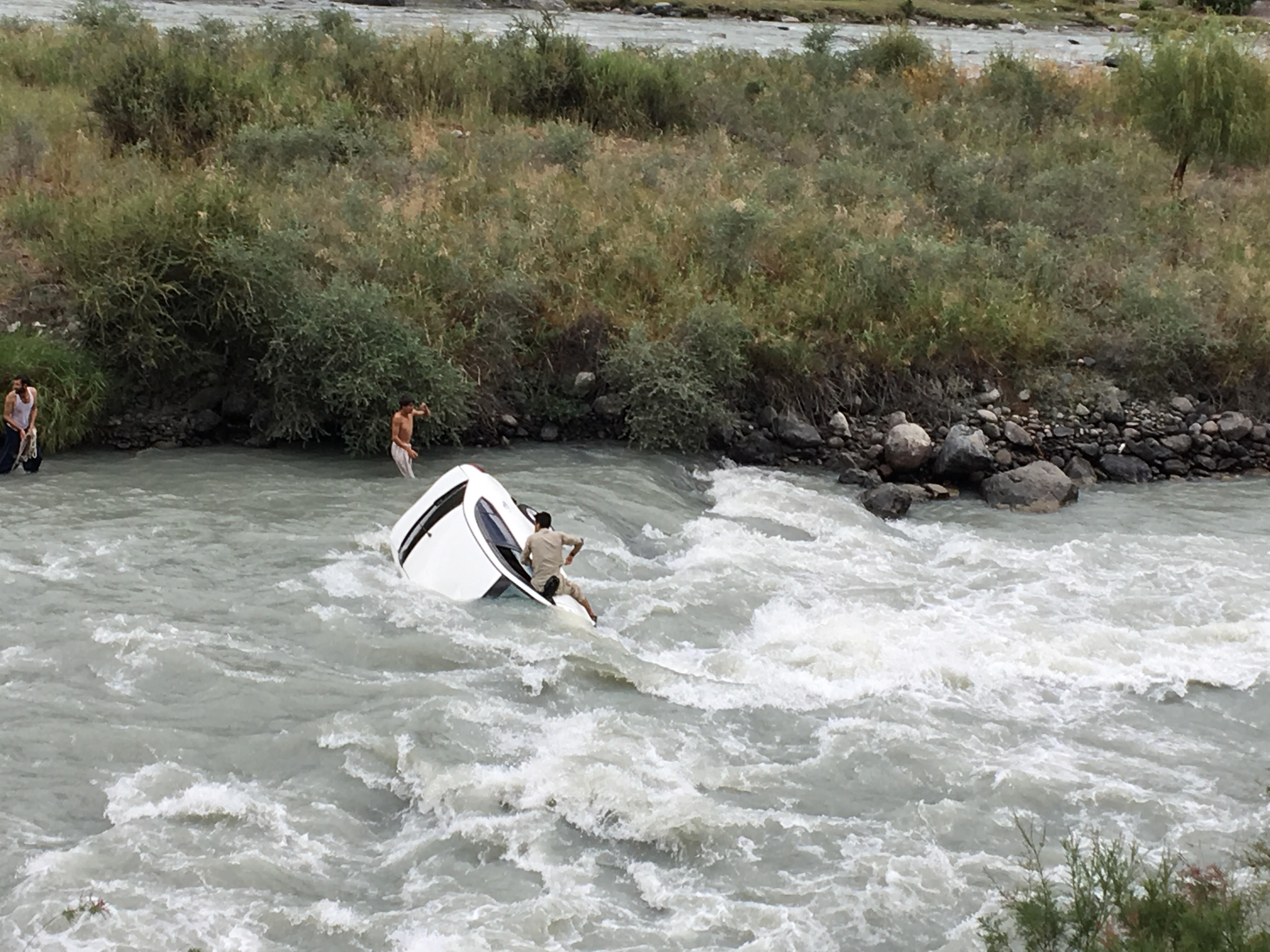 Ghizer: Abdul Rehman, a driver of the Agriculture Department, jumped in the Ghizer river today and saved a young man from drowning.
According to details, a car fell in the Ghizer river today with a young man inside it. A vehicle of the Ghizer Agriculture Department was crossing the area at that moment.
On seeing the drowning car, Driver Habib ur Rehman, jumped in the river and reached the drowning car. He could rescue the youth stuck inside the car by putting his own life at risk.
People present at the accident site have appreciated Habib for his daring act, and demanded official appreciation for him for saving a human life.