Addressing vulnerable children's needs is the society's collective responsibility: Aziz Ali Dad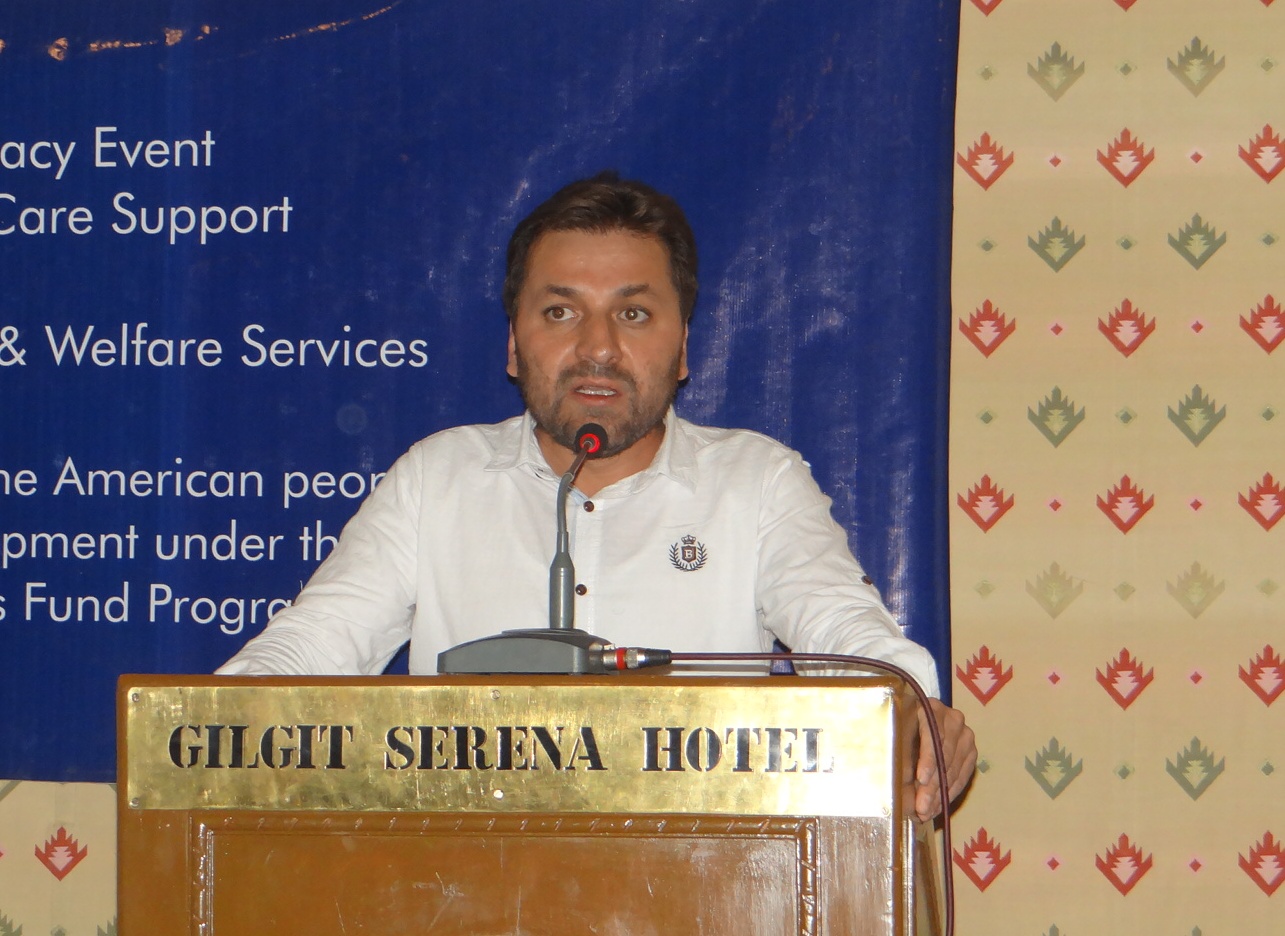 Gilgit: CEENA Health & Welfare Services concluded its policy advocacy campaign for the protection of vulnerable children in GB at its final event of the series held on Wednesday at Serena Hotel, Gilgit under its USAID Small Grants & Ambassador's Fund Program-supported project Orphan Care Support.  Through this campaign CEENA has networked with government departments, civil society and community leaders to garner their support for the cause of disadvantaged children's rights.
This event was attended by a large number of government officials, members of the academia and civil society, development professionals, lawyers and community leaders.
They keynote address was given by well known intellectual, columnist and researcher Mr Aziz Ali Dad. He said in his talk that it was the collective responsibility of communities to come up with appropriate responses to address the needs of vulnerable children in a rapidly changing society caught between crumbling traditions and unstable modernity.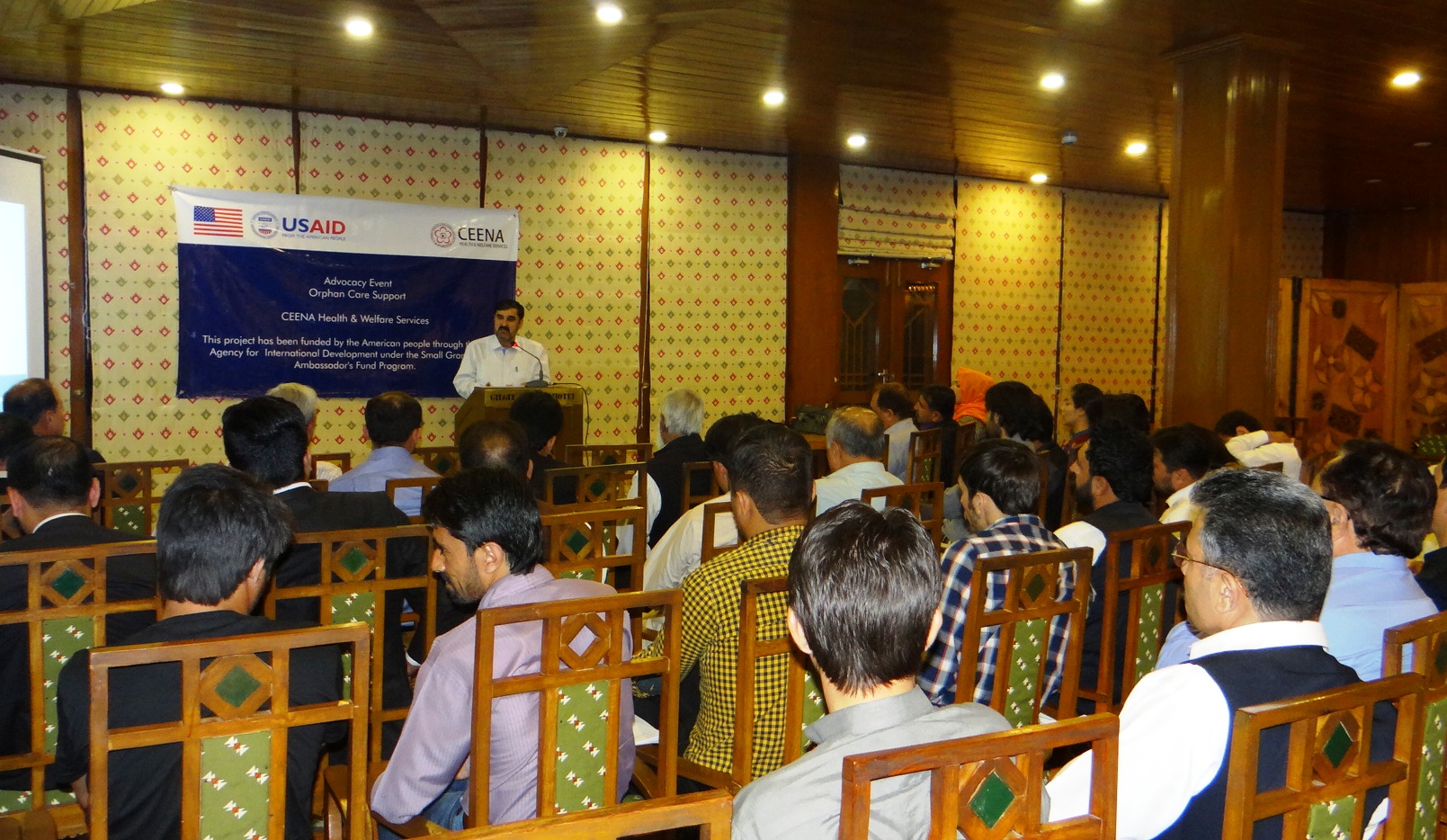 Project Manager of Orphan Care Support Ms Shahana Shah gave a presentation on the issues of orphans, abandoned babies, children suffering from psychological stress factors and children from ultra-poor families. CEENA is being supported in the education and skills development of these children by USAID through various components of the project under which two new training centers have been opened in Gilgit. Around 50 girls from needy families are being trained there in Early Childhood Development and tailoring with the aim of their long term economic empowerment which would help their families break out of the vicious circle of poverty.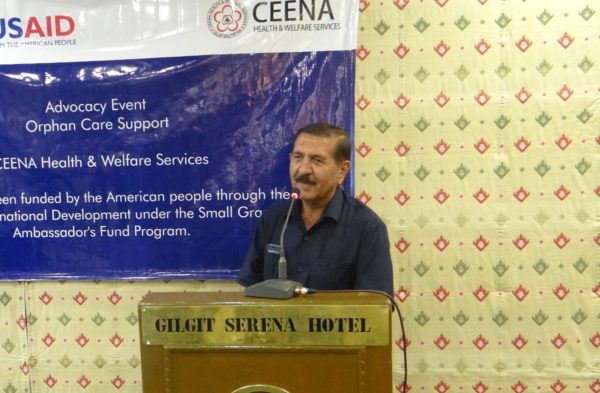 Chairman CEENA Mr Sher Baz Khan informed the audience about the various legal and social issues related to securing the future of abandoned babies. He emphasized the need for legislation for the welfare of all unattended children. He also stressed on transparency in the working of all related departments including orphanages and said that CEENA strictly adhered to the legal requirements for guardianship and adoption which is overseen and finalized by the Guardians and Wards Judge.
The audience participated in a lively discussion following the presentations and various recommendations were shared for collaboration among different departments and sectors for the protection of vulnerable children. Representatives of the legal fraternity pledged their cooperation in cases where needed for safeguarding abandoned babies. The need to protect the interests of juvenile offenders and street children was also emphasized. Regional Coordinator of Human Rights Commission of Pakistan Mr Israrudin Israr shared with the audience highlights of the latest legislation for child protection by Gilgit-Baltistan Legislative Assembly.
The participants thanked USAID and CEENA for their role in protecting and empowering children in need.