[Video] Renowned Parachutist loses life while performing in Gupis, Ghizer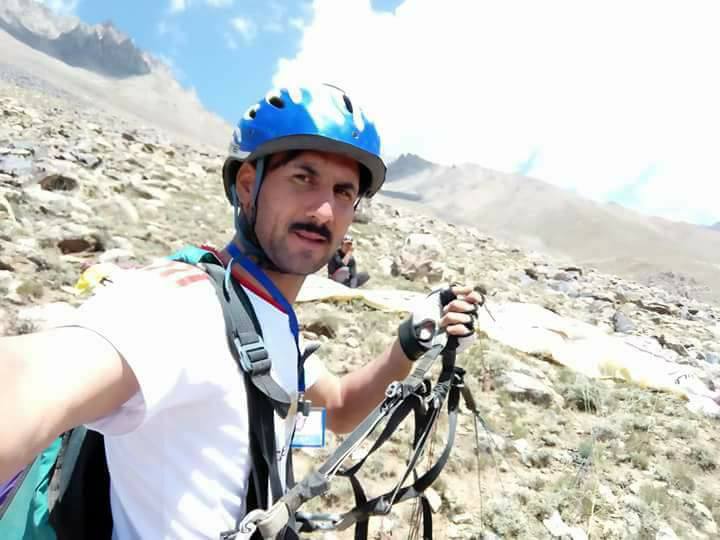 Renowned paragliding pilot and parachutist, Hidayat Ullah Baig fell to his death while performing in the Gupis area of District Ghizer, yesterday. This video was captured when Hidayat jumped from a nearby mountain to land in the middle of the football ground. He lost balance, due to inclement weather, and fell in the middle of the ground along with his parachute.
The football match was organized in connection with Pakistan Defense Day.
Video shared by Durdana Sher