Gilgit-Baltistan Council's 2bn rupees budget presented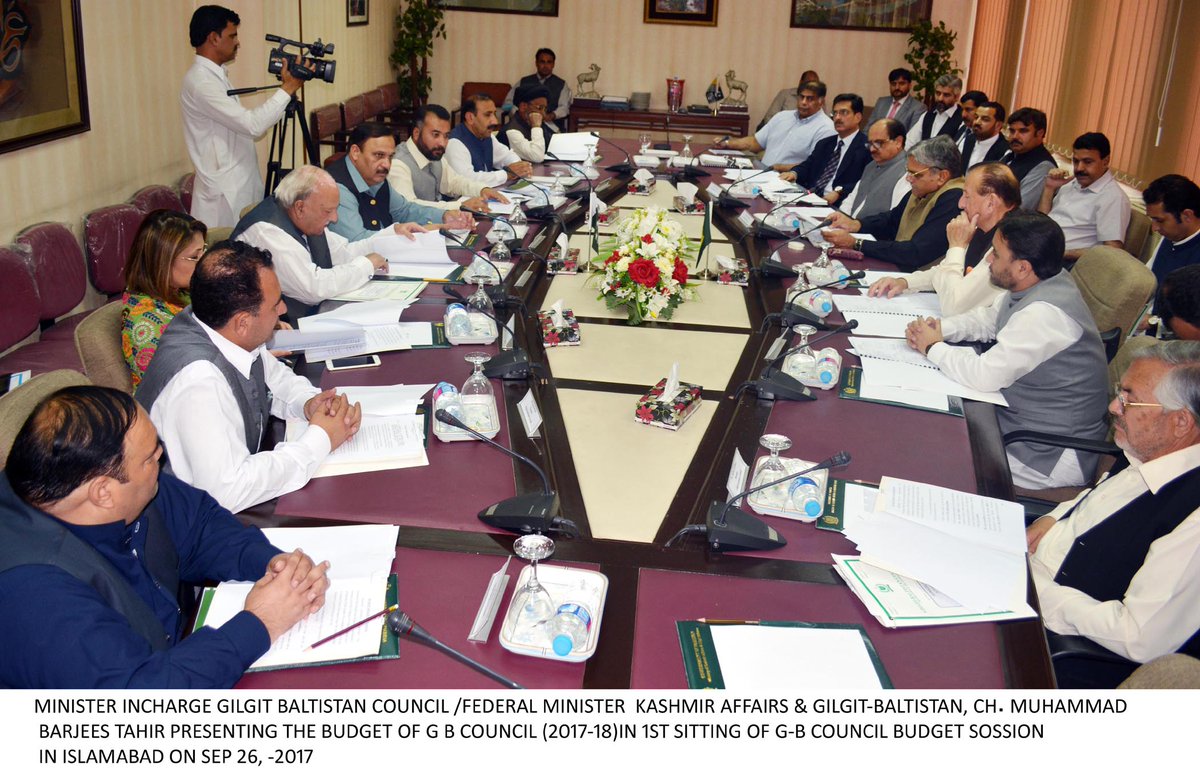 Islamabad: Minister for Kashmir Affairs and Gilgit-Baltistan presented GB Council's budget for the current fiscal year worth over two billion rupees.
The budget was presented during the first meeting of the budget session of GB Council held in Islamabad on Tuesday. Council's Vice Chairman and Governor Gilgit-Baltistan Mir Ghazanfar Ali Khan chaired the meeting.
Total revenue has been estimated at about 2.4 billion rupees of which about two billion rupees will come from tax receipts.
The budget estimates total expenditure of about 2.2 billion rupees out of which over 725 million rupees have been allocated for development projects.
Speaking on the occasion, Chaudhry Barjees Tahir said that 32 billion rupees are being spent on the construction of Gilgit-Skardu Road.
He said besides this, billions of rupees are also being spent under Public Sector Development Programme and China-Pakistan Economic Corridor for the development of Gilgit-Baltistan.