USD 4.5mn allocated for snow leopard protection in Gilgit-Baltistan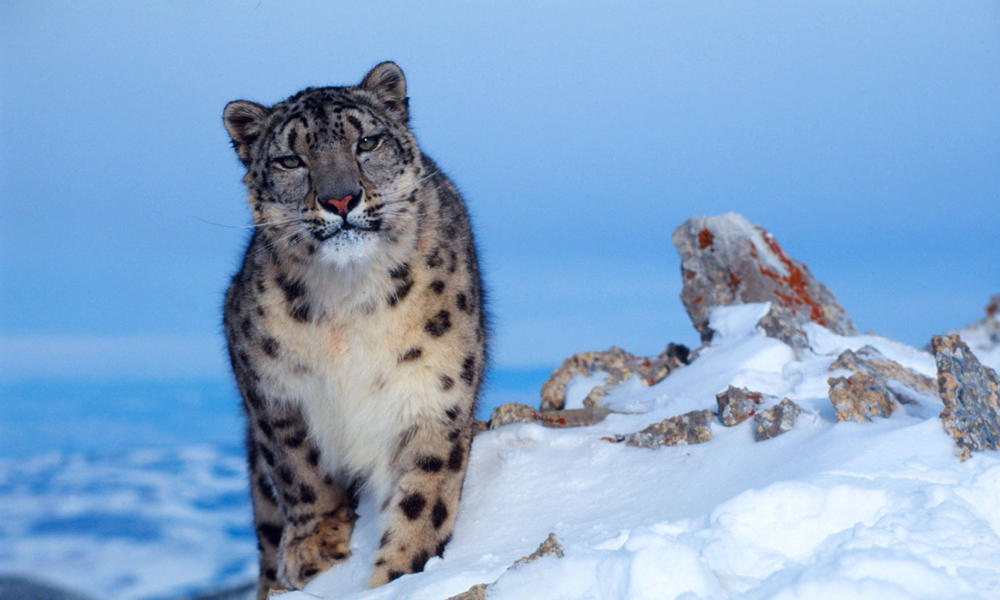 ISLAMABAD, Sep 26 (APP): Pakistan has allocated an amount of 4.5 million dollars to launch multi-year snow leopard protection programme in Gilgit-Baltistan region next year.
"An amount of 4.5 million dollars had been approved for a multi-year snow leopard protection and the programme would be launched next year in Gilgit- Baltistan region," said an official of Ministry of
Climate Change while talking to APP.
He said that the snow leopard conservation efforts in Pakistan dated back to the early 70's with the government endorsement of provincial wildlife acts.
The efforts further picked up in 1990's when the Snow Leopard Trust initiated its interventions in the country, he added.
He also recalled that Pakistani government also supported and endorsed the Snow Leopard Conservation Strategic Plan in 2007 as part of the implementation of the Snow Leopard Survival Strategy.
Since then many wildlife conservation organisations in Pakistan had been implementing the snow leopard conservation action plans, respectively, in the country by working with the local communities and government departments, he added.
The Landscape Management Plan of the Karakoram- Pamir Landscape, which is one of the largest snow leopard landscapes in the world, is in its final stage and would be endorsed after review by the GSLEP Secretariat in a few week's time.
As a part of efforts to mitigate human-snow leopard conflict, several measures have been undertaken in the country, such as: construction of predator-proof corrals and compensation programmes in the form of livestock insurance schemes initiated by the provincial governments in collaboration of non-governmental organisations.
Snow leopard range in Pakistan spreads across 80,000 square kilometers in the Hindu Kush, Pamir, Karakoram and Himalayan Mountain Ranges of northern Pakistan.
An estimated 200-420 snow leopards exist in Pakistan's northern mountains across Khyber Pakhtunkhwa
(KPK), Gilgit-Baltistan (GB), and Azad Jammu and Kashmir (AJK).
However, he said, without slowing down global warming to stabilise glacial-melt in 20 snow leopard range countries including Pakistan, habitats of the snow leopard cannot be protected.
Snow leopards habitats in Pakistan's north are at a serious risk of vanishing as glaciers are rapidly melting because of global warming-induced climate change impacts.
He said, snow leopard today was fighting for his survival while glaciers that provide with habitat for him are vanishing because of climate change.
He said, "With rapidly receding glaciers due to global warming, the habitat of the snow leopard is fast vanishing, posing a grave danger to the very survival of this snow leopard, which is reflection of God's beauty
in the mountains."
He was of the view that global efforts for tackling global warming have suffered a serious blow with America's pullout from the historic global climate change accord.
The agreement, reached at the 21st session of the Conference of the Parties (COP 21) of the United Nations
Framework Convention on Climate Change, is an historic accord negotiated in December 2015 by 190 countries
including United States to limit global temperature increases to no more than 2øC above pre-industrial levels.