350 mn approved for KIU Hunza Campus, Depts of Tourism and Development to be established initially: VC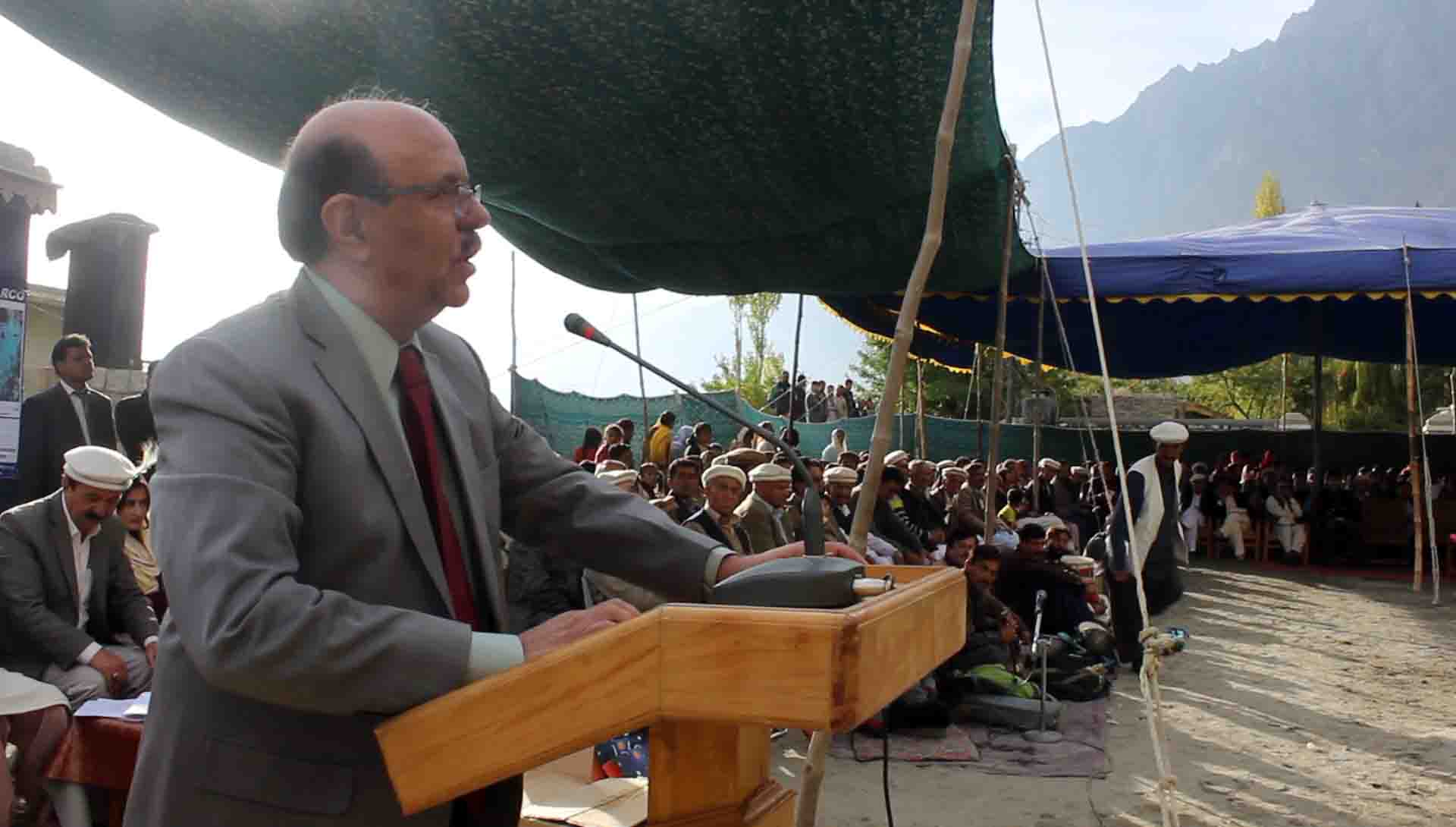 Hunza: The Hunza campus of KIU will soon become a reality. Initially, the departments of Tourism and Development are being established. Gradually other departments will also be established at the campus. 350 million rupees have been allocated for starting the campus.
This was stated by Vice Chancellor Dr. Muhammad Asif Khan during the concluding ceremony of Space Week.
Speaking at the occasion, Governor Mir Ghazanfar Ali Khan said that the 'model headquarters' of Hunza district will be established in Hunza within a year. He said that the location of the headquarters will be announced within three days.
He also said that a 100-bed hospital is being established in Karimabad, while a sports stadium will also be established in the near future. He further said that construction of 27 MW hydro power station at the dammed Hunza River lake barrier in Attabad has been approved, and it is his wish that PM Nawaz Sharif will inaugurate the project.