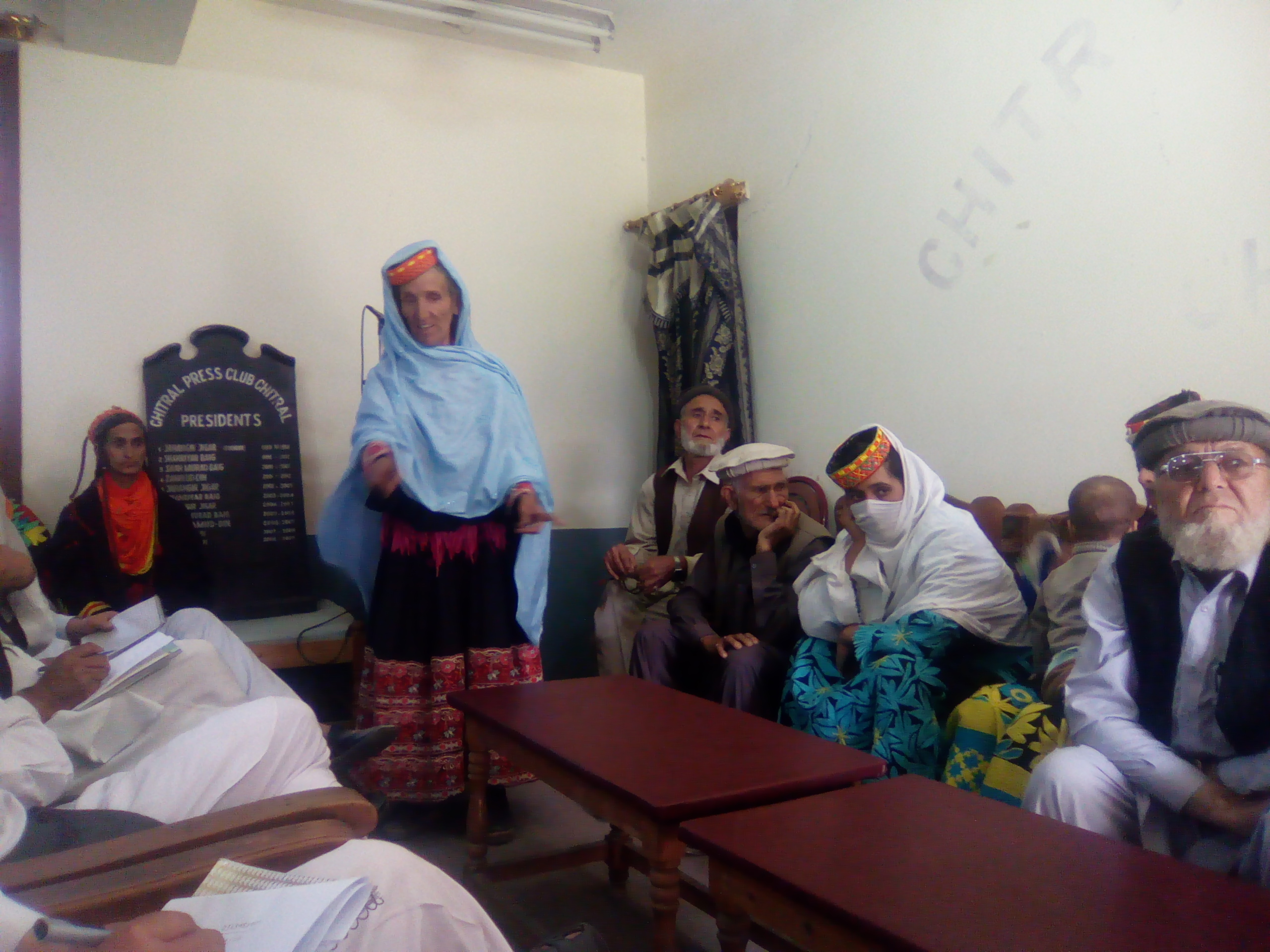 Chitral: We are being forced to abandon our ancestral properties. If the injustice is not stopped, we will be forced to move out of Pakistan, because we do not feel protected. Police DPO and local influential person Shehzada Maqsoodul Mulk have joined hands to snatch our property by force, and we are being subjected to economic oppression.
These accusations were levelled by a group of Kalashi women and men while addressing a crowded press conference here in the district headquarters.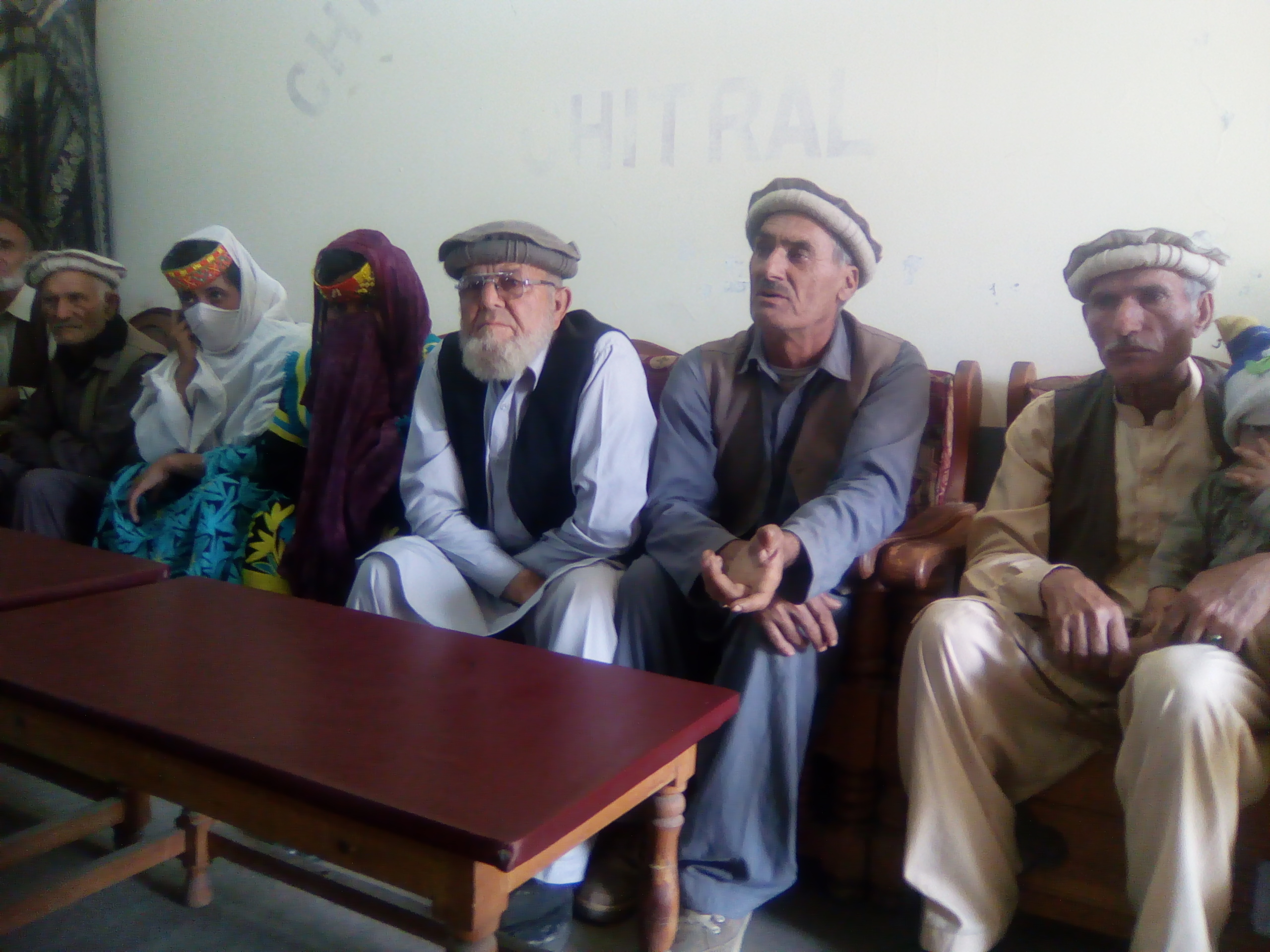 The Kalashi elders, including Sher Muhammad Kalash, Mangal Khan Kalash, Shawar Begum Kalash, Gaalsam Kalash and Shirin Kalash, among others, said that Shehzada Maqsoodul Mulk, a member of Chitral's former ruling family, is using the police to coerce them and deprive them of their ancestral property.
"We are being stopped from collecting firewood from our own land. Don't they know that it is very difficult to survive in the Kalash valley without firewood", said the speakers, some of whom dressed in the traditional Kalasha dress.
They said that the ownership of the property is subjudice in a court, but the police is using force and other coercive means to threaten us.
"If these injustices are not stopped, then we will have no option other than migrating to some other country", warned the Kalash elders.'