PK661 Crash: All remaining bodies sent to Chitral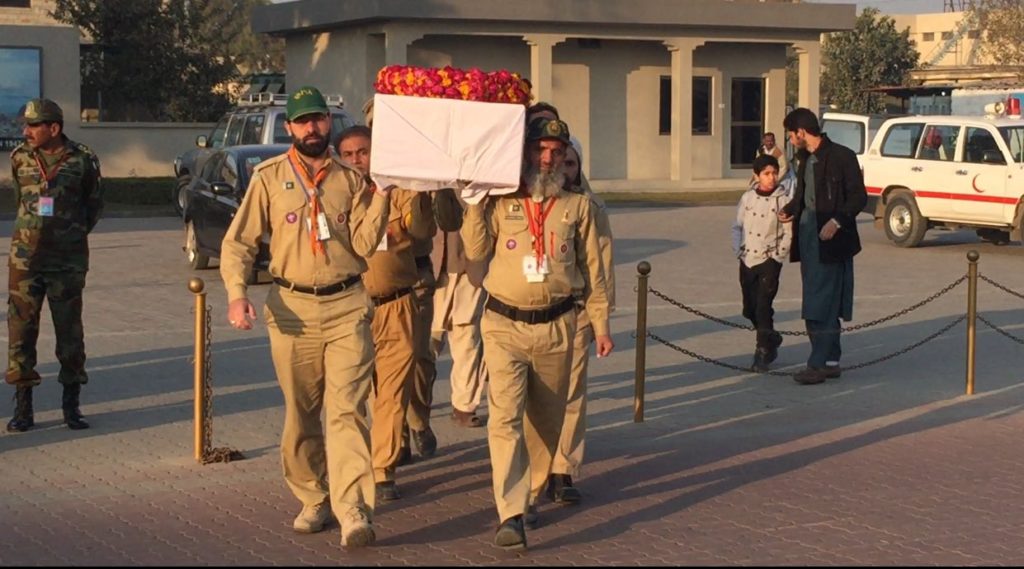 ISLAMABAD: As many as 12 more bodies were  sent to Chitral in a C-130 plane from Nur Khan Airbase on Saturday morning.
Around 36 relatives of the victims of the aircrash accompanied the bodies. Total 12 bodies were handed over to the relatives at PIMS on Friday but the body of Shamshad Begum of Xang Bazaar Chitral was taken away by road in the evening.
The 11 bodies are: Mirza Gul, his wife Gul Huran, daughters Zahida Parveen, Samina Gul, sons Hasan Ali and Farhan Ali, residents of Izd Garam Chashma; Salman Zainul Abedin, Morder ; Ayesha Usman of Shainigar Drosh, Ihtiramul Haq of Booni, Muhammad Ali, Zait and Muhammad Khan, Morder.
It may be noted that 20 Chitralis including six of a family from Izd Garam Chashma lost their lives along with 22 other passengers and five crew members of PIA in the Dec 7 aircrash near Havelian. – Chitral Today