Candle light vigil held to remember Pk661 victims, speedy delivery of DNA results demanded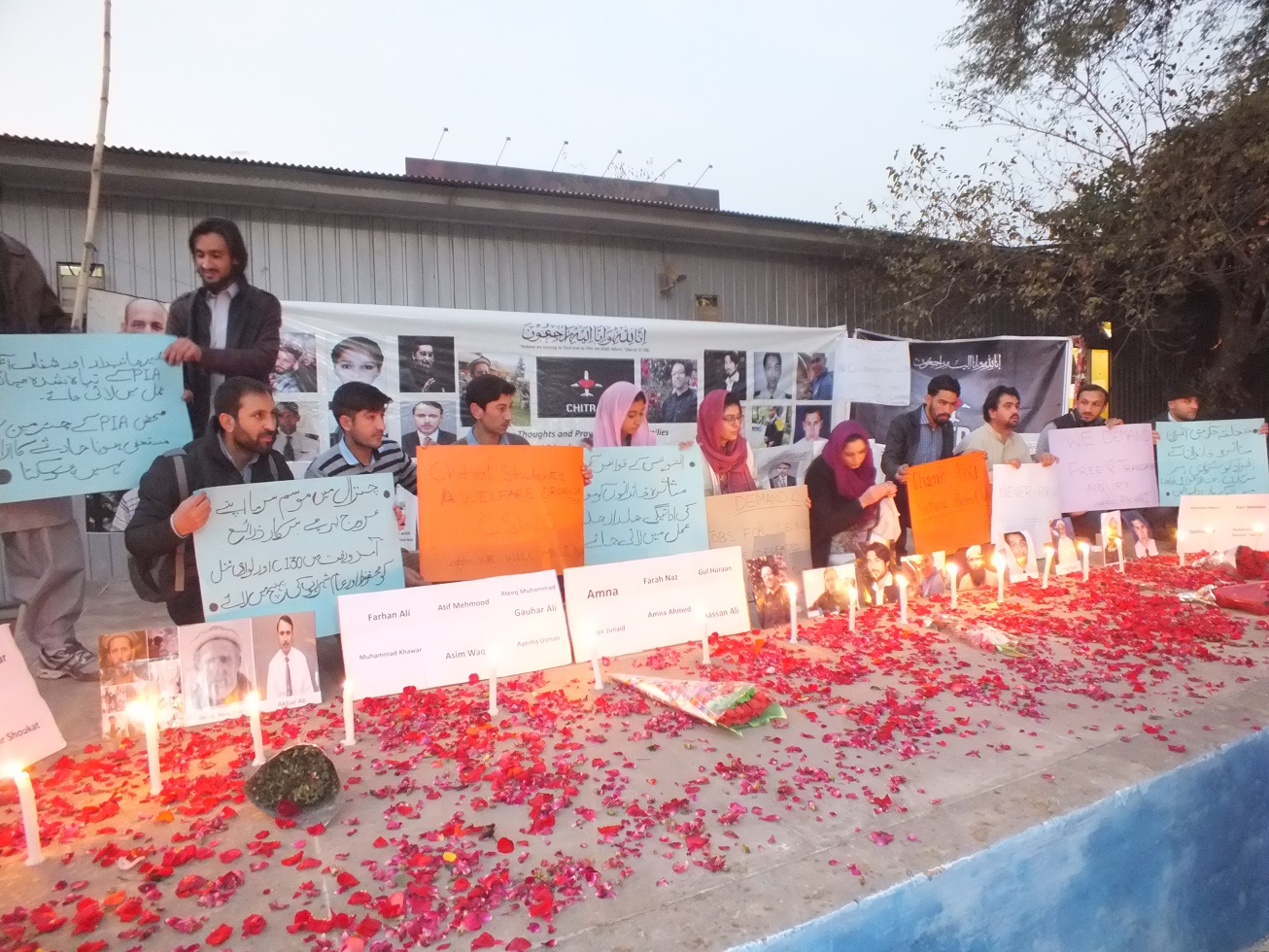 Islamabad: A candlelight vigil and protest was organized by civil society activists here on Thursday to express solidarity with the families of the deceased.
Family members of the victims, scores of civil society activists including students from different universities in Islamabad and officials of NPC Islamabad were present on the occasion.
The participants who were carrying pictures of departed souls and placards inscribed with Quranic verses "We surely belong to Allah and to Him we shall return", recited Holy Quran, offered Fateha (prayers) and then participated in the candlelight vigil.
Speaking on the occasions the relatives of the departed souls expressed their gratitude to the participants of the event for their steadfast support and solidarity. They also put forth a charter of demand on behalf of plane crash victim families hailing from District Chitral.
The main demands of the family members and relatives of the victims are;
The relevant government authorities should ensure the speedy delivery of DNA test results and dead bodies to their respective heirs.
As winter season is at its peak in Chitral, government should therefore make proper arrangements to keep Lawari Tunnel open thrice a week.
Free and fair inquiry to into the incident should be initiated to unearth the reasons which resulted in the tragic incident.
Jobs should be provided to the heirs of the deceased in Government sector – to at least one family members.
Earlier on Wednesday, 07 December 2017, 47 people lost their live when Pakistan Airline (PIA) flight PK 661 crashed near Havalian. The flight was on the way to Islamabad from Chitral.