Social Media or the Reality Killer!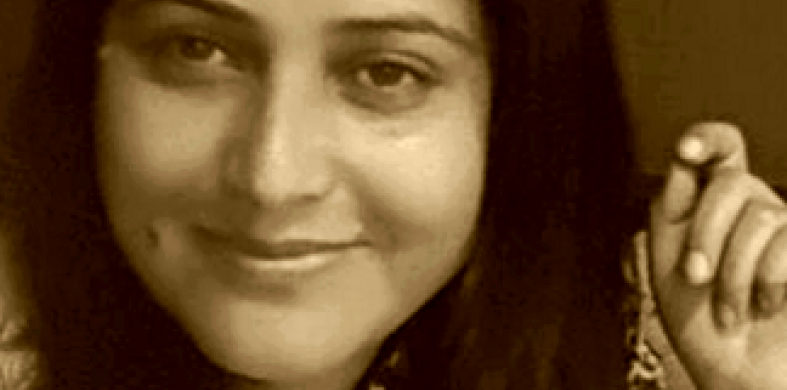 By Memona Abbas
Social media has undoubtedly revolutionized every sphere of life, but most importantly,  human relationships. Thus, it has brought about change in social structures, pattern of interaction and proportion in interface between human senses. A few years back, it was human ears that hear the voices of melody or melancholy, and mouths uttering words of sympathy or empathy. Now, its images dominate the world, and the words remain unsaid and unheard. We are losing the human touch of tears that once used to be the symbol of grief and created instant empathy in our heart to virtual emotions expressed through emoji. We are loosing the melodies of chuckling and silly giggling that would soothe our hearts and minds as now every emotion is a symbol to be displayed through social media. Our emotions have now been transformed into graphical representation of feelings as lost, sad, nostalgic, irritated, missing and happy on social media. In other words, virtual reality has replaced the real reality, and our real self is lost in the labyrinth of virtual.
When we do not  pay attention to what is occurring around us, then the essence of reality starts to fade away, and thus we let ourselves shrouded by non-real entities. The shades of nature, reflecting themselves in the rustling of winds, shaking and trembling of leaves, musical rhythms produced by rain drops and the mysteries of the universe are waiting for curious minds and restless souls. Unfortunately, our focus of attention today is on capturing perfect clicks by avoiding the nature's warm call to feel and converse with it. We often tag friends and family via social media  and share such moments not to make them feel the soulfulness of that beauty but to make them show their reactions. And with a single click, another story appears to perish the momentary joy.
One cannot deny the human instinct that gets satiated by praise and acknowledgement. But this technologically advanced form of communciation and different froms of virtual and social bonds and connections have changed the very human nature and serves our narcissist instinct which was supported by revolution in mechanical sciences. Every second spent now in reality is converted into images to be displayed on social circles. We act fake, superficial and weired now from posting love affirmations to sharing eatables on our walls. Although we show our affection and love for our loved ones through social media, but in reality we deprive them of our attention and care in daily lives. We feel contented in displaying our grandmother's classic pictures to tell the world how important and valuable her existence is, but spare no time listening to her tales of nostalgia. Rather, she is hushed to remain silent while her picture gains maximum attention.
The cumulative result appears in the shape of emergence of creation of myth post-modern age. After dominance of myth for centuries we have lost its relevance in the post enlightenment world when rationalist disenchanted us from nature. The myth gave its own genres to the world of literature in the shape of mythical stories, dastaan, theological and cosmic explanation. Now we are undergoing second disenchantment under the influence of information technology. What has been mentioned above are the rituals in the post-truth age. Famous sociologist Marshal McLuhan in his book "Understanding Media" points toward the creation of myth in the age of electronic revolution. He writes, "We live mythically but continue to think fragmentary and on single planes." Hence, we can say that we are fragments with overarching myth.
Likewise, we do not only feed our ego by presenting ourselves as best, but by developing a disappointing attitude towards mourning death. We often come across posts on Facebook when friends post news about the demise of a beloved one in their family. We observe people mourning the death by liking and commenting. But in reality few of them physically visit the bereaved family to assuage the grief, but surely condole on virutal space. Sometimes, it seems if anyone's death is not reported on social media, then he or she is not dead. To believe we need to become virtual and enter into virtual space. We offer condolences or charity soon after one is deceased. We often virtually get concerned and remember the goodness of the people only when they are unable to make meaning out of our praise and affection.
In a real life situation people interact with one another in a given parameters agreed by all the members of society which is roughly called social contract. Virtual space is one where social contract does not apply. That is why every individual is free floating without the base of basic social rules. It is common practice on social media in Pakistan that when our comments appear on the wall of a common friend then all his or her friends bombard us with friend requests. This is not a new thing that can be treated as anamoly, rather it is a norm in Pakistan. It becomes very acute when the commentor is of opposite sex. This is reflection of our real social space where society does not allow free interaction of males and females. One wonders why people want to get connected  with an unknown person via social media. One of the obvious reasons could be their mutual interest but again unfortunately, there are people easily falling for others on the basis of apparent presentation of intellect and beauty. In doing so, men usually do not feel hesitant at disrespecting female family members of their mutual friends. Moreover, this negative attitude becomes a visible form of  harrassment when they insist on accepting their request through inbox messages or start following by sharing content from one's wall.
Accordingly, we had initially lost the essence of reality and ultimately the self and the core purpose of human existence among the chaotic advancements in social media. From the moments of joy to grief, from love to sepapration, from feeling to numbness, everything seems going farbaway from the reality and is wrapped in imagism for pleasing eyes alone. This is depicted through our impulsiveness, instant judgements and highly unstable emotional responses that consequently prove itself to be the disasters in individuals' lives. Earlier, people would sit together and share ideas, would learn the art of conversing through arguments and responses. Now, we rarely find people getting into an argument without showing extreme behaviours. No doubt, machines and social applications are depriving us of emotions that differenciates us from machines. We gather instantly over the status of feeling sad by ignoring the eyes filled with tears, next to us. It's a strange form of loneliness that is taking us away from real and feeding us on images and emojis.
The world today has become a global village, but the village is soulless for the reason that we now have got easily connected with like-minded people across globe but our intimate surroundings remain deprived of our attention. Since we rely too much on social world, thus, the ethical considerations while contacting and interacting with people online must not be ignored. As social media users, majority of the people easily harrass without even knowing much about the crime they are committing and its impact on others' lives. As social media is inevitable to us, therefore, as a moral responsibility we need to make it a peaceful experience and make it sure that it will not  robe us of reality. Beacause the essence of life is hidden within the real self and in concrete truth that does not lie in virtual self that people see and admire.
The writer is an educationist based in Gilgit, and writes on women rights, literature and social issues.