CHEPS takes Clean and Green Pakistan to every Village in Chitral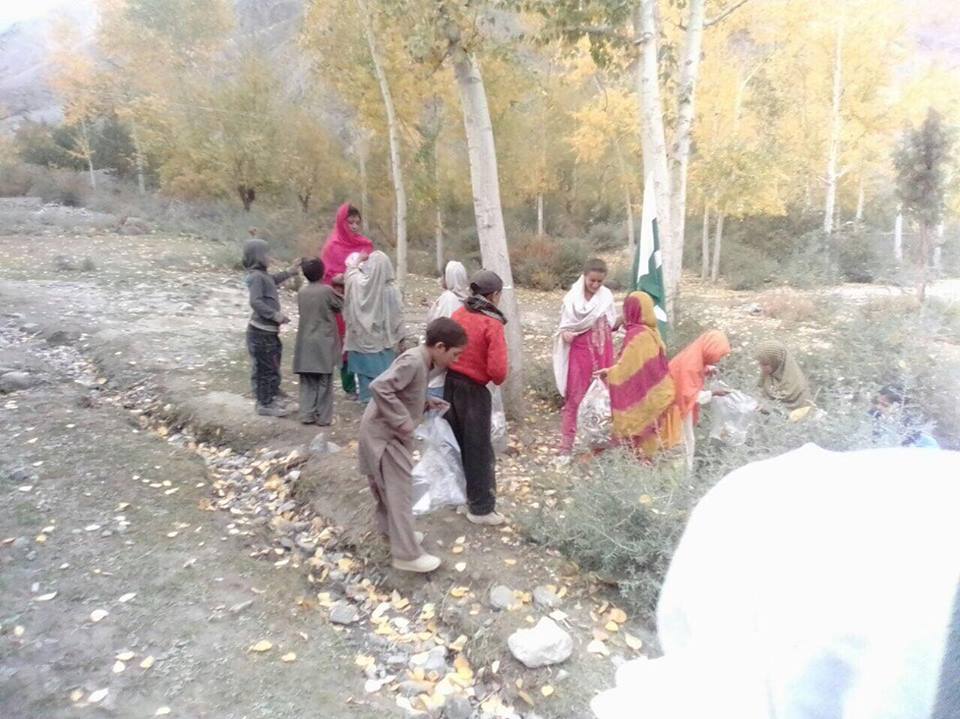 Abdul Wahid Khan
Chitral Heritage and Environmental Protection Society (CHEPS) need no introduction when it comes to the theme of preserving nature and heritage. The organization has outreach to all major cities in Pakistan with a youth wing in every city to motivate and mobilize youth to take responsibility of environment.
The recent campaign of clean and green Pakistan started from the very top of Chitral. In Lashkar Goz 64 students and community members participated in a cleanliness campaign and awareness session.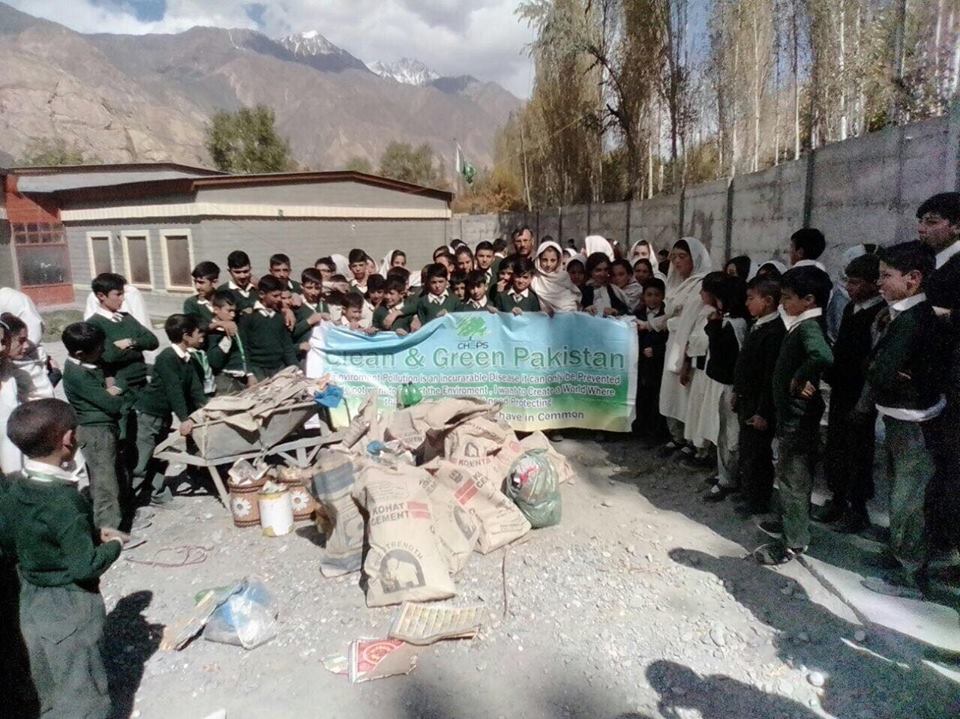 Chairman of CHEPS Rehmat Ali Johar personally set on this mission to take the advocacy movement to every village of Chitral and to every member of the community. He, along with the volunteers, organized cleanliness drives and environmental awareness events in thirty one villages of Biyar.
The villages that CHEPS team has outreach include Lashkar Goz, Chinarabad, Chikar , Garam chasma, Intripon, Khalkhund, Gherarum , Yarkhun Lasht, Intip,Shusht, Shikarmat , Dubarrgar, Zhupu to all the way down to Mastuj, Sarghuz and Parwak.
During the month long community interaction events, CHEPS reached to more than 8,000 students and over 10,000 community members. CHEPS has set up Green clubs in every village
which empowers youth to own the local environment. The slogan of Clean and Green Pakistan has now reached Booni, and CHEPS is arranging different environmental drives with TMA in Booni region.
CHEPS has received tremendous support from Deputy Commissioner Chitral Irshad Sodhar. He is putting great efforts for the protection of environment and ecology of Chitral.
| | | | |
| --- | --- | --- | --- |
|   | Village | Outreach to Students | Outreach to Community |
| 1 | Lashkar gaaz | 64 | 80 |
| 2 | Chinarabad | 211 | 121 |
| 3 | Chikar | 51 | 71 |
| 4 | Garam chasma | 32 | 72 |
| 5 | Intripon | 110 | 27 |
| 6 | Khalkhund | 55 | 53 |
| 7 | Gherarum | 60 | 55 |
| 8 | Yarkhun Lasht | 222 | 300 |
| 9 | Intip | 199 | 300 |
| 10 | Shusht | 350 | 1,000 |
| 11 | Shikarmat | 49 | 40 |
| 12 | Didargar | 152 | 300 |
| 13 | Zhupu | 650 | 2,500 |
| 14 | Unauch | 93 | 300 |
| 15 | Power | 370 | 700 |
| 16 | Band Bala | 655 | 650 |
| 17 | Central Bang | 770 | 1,100 |
| 18 | Meragam | 442 | 1,290 |
| 19 | Diyuser | 300 | 0 |
| 20 | Shich | 470 | 470 |
| 21 | Birzoz | 132 | 333 |
| 22 | Mahting | 193 | 1,100 |
| 23 | Dizg | 221 | 600 |
| 24 | Brep | 1297 | 1900 |
| 25 | Dewangol + Khuz | 339 | 500 |
| 26 | Chapali | 900 | 3,500 |
| 27 | Chunj | 150 | 550 |
| 28 | Parkusap | 250 | 500 |
| 29 | Mastuj | 760 | 800 |
| 30 | Sarghuz | 322 | 550 |
| 31 | Parwak | 650 | 3,000 |