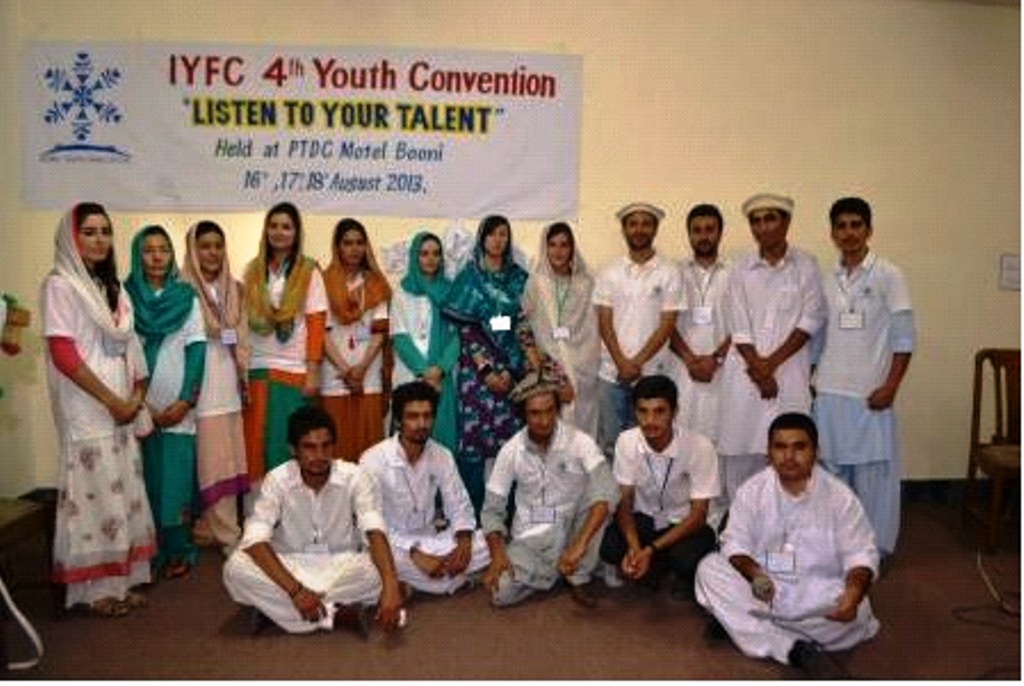 Ahmed Hassan
Chitral, August 22: Ispru Youth Forum (IYF) Chitral announced the winners of its prestigious youth WILL awards for 2012-13 to honor and celebrate the success of Chitrai youth who are making a positive difference to the lives of others. 
Saif Uddin, a music graduate of NCA, has conducted an inspiring research on the folk music of Chitral and is working to blend the music of Chitrali Sitar and the Indian Sitar to give a new trend to local music.
The WILL awards were announced during the 4th youth convention of Ispru Youth Forum on August 19 in PTDC Motel, Booni. This year convention was held under the theme "Listen to your talent" with the objective to sensitize youth regarding their career growth, global climate change, health, Khow Culture and the role of youth in sustainable development. Around 70 youth from various academic institutions of Chitral participated in the youth convention and was also graced by prominent personalities, leaders and local organizations.
The convention was inaugurated by lightning candle which symbolized the vision of the IYFC to spread the light of awareness throughout Chitral. Sessions included lectures, group works, interactive presentations, panel discussions, short documentaries and expert talks. Participants were also given the opportunity to present their creative works and writings.