Young engineers allege violation of rules in GB water and power department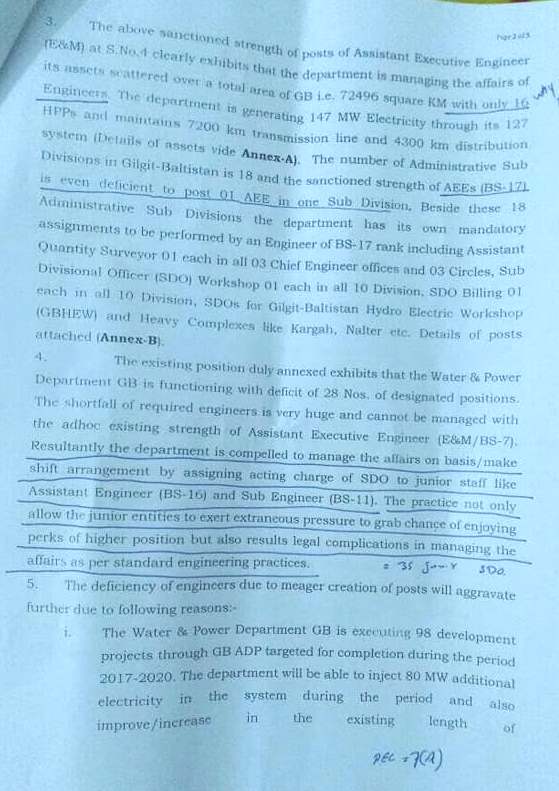 GILGIT: Young Engineers Association Gilgit-Baltistan has alleged violation of merit and rules in appointment of 28 vacant posts of assistant executive engineers in the water and power department of Gilgit-Baltistan. They have blamed that the department has recommended promoting 11 and 16 grades diploma holders directly to grade 17 posts against the rules.
The association in a media release said that secretary water and power has forwarded a proposal to secretary services with the lame excuse that the department is in dire need of the 28 posts but new creation in short course of time seems very difficult.  Engineering degree is mandatory for the post of assistant executive engineers and the proposal from the department is violation of its own rules, they have added.
They said hundreds of degree holder engineers were unemployed in Gilgit-Baltistan and the department is trying to promote diploma holders.
Young engineers have demanded of the Chief Secretary and other relevant officials to take notice against the nepotism and violation of merit and rules and immediately fill these vacant posts through FPSC or any other testing service.