Angry mob demands arrest of Chinese worker accused of blasphemy in Barseen, Kohistan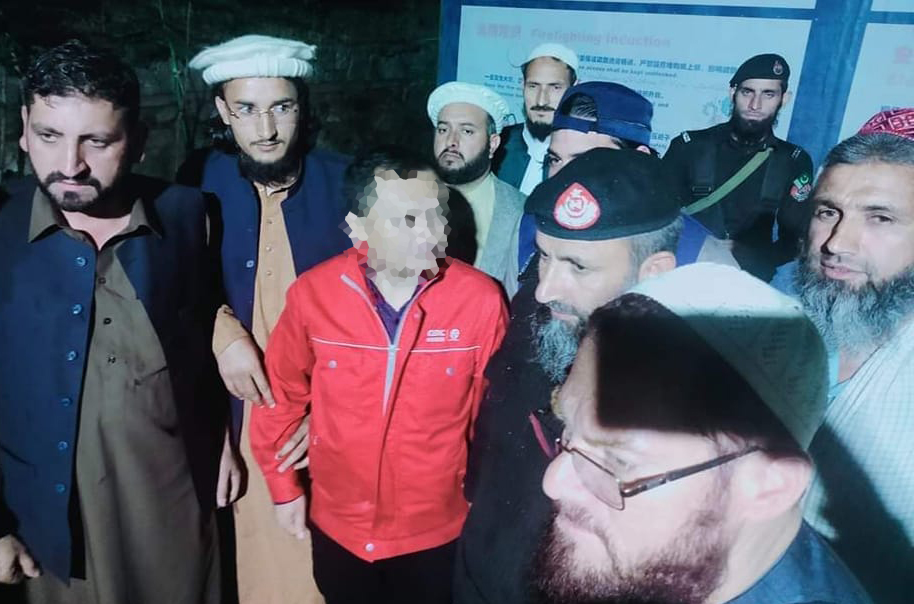 ---
GILGIT: Protesters have dispersed after a Chinese national was taken into custody after he was accused of committing blasphemy.
A large number of locals in Barseen area of Kohistan (KPK) had come out on the streets to demand the arrest of the Chinese national after the news of the alleged blasphemy spread in the region.
The protesters had gathered outside the Chinese workers' camp and pelted it with stones.
Security forces reportedly shot fires in the air to deter the protesters who were trying to march towards the Camp, according to journalists based in the area.
Hundreds of vehicles were stuck for hours due to the road blockade.
Chinese engineers and laborers are working on various power projects in the Kohistan and Gilgit-Baltistan region of Pakistan.