31 people feared dead after flash flood hits Arsun village of Chitral District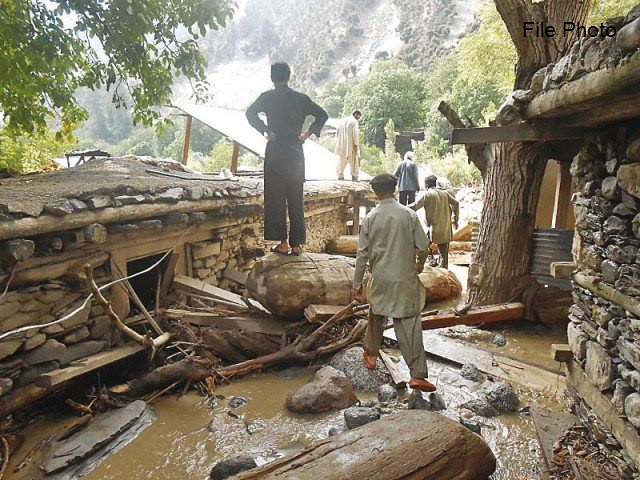 Chitral: At least 31 people were killed by a massive flashflood in the Arsun village of Chitral District located in the Khyber-Pakhtunkhawa province, close to the Pak-Afghan border. The deceased include around a dozen people who were busy offering Taraweeh (special Ramzan prayers) inside a local Masjid. The flash flood swept away and buried several dozens of houses. Some local sources have feared that the death toll could be higher than what is being reported.
The Deputy Commissioner of Chitral, Usama Ahmad Waraich, has confirmed the casualties. 37 houses have been completely destroyed by the flash flood, while 48 houses have been partially damaged. the DC told media. Seven dead bodies have been recovered from the debris, he added.
The tragic incident took place last night after heavy rainfall in the area.
The injured are being shifted in helicopters to hospital, the Deputy Commissioner said. He added that tents and other relief items are being sent to the area.
Some of the deceased have been identified as Haleemullah son of Gul Zareen, Naeemulah S/O Gul  Zareen, Mohibullah S/O Gul Zareen, Abdul Razzaq S/O Khan Muhammad, Abdul Lateef son of Abdul Razzaq, Shafeeq S/O Saeed Muhammad, Zakir S/O Azizullah, Noor Muhammad S/O Noor Islam, Abdul Salam S/O Gul Muhammad and Zawul S/O Gul Muhammad. Eight soldiers of Pakistan Army are believed to be among the deceased.