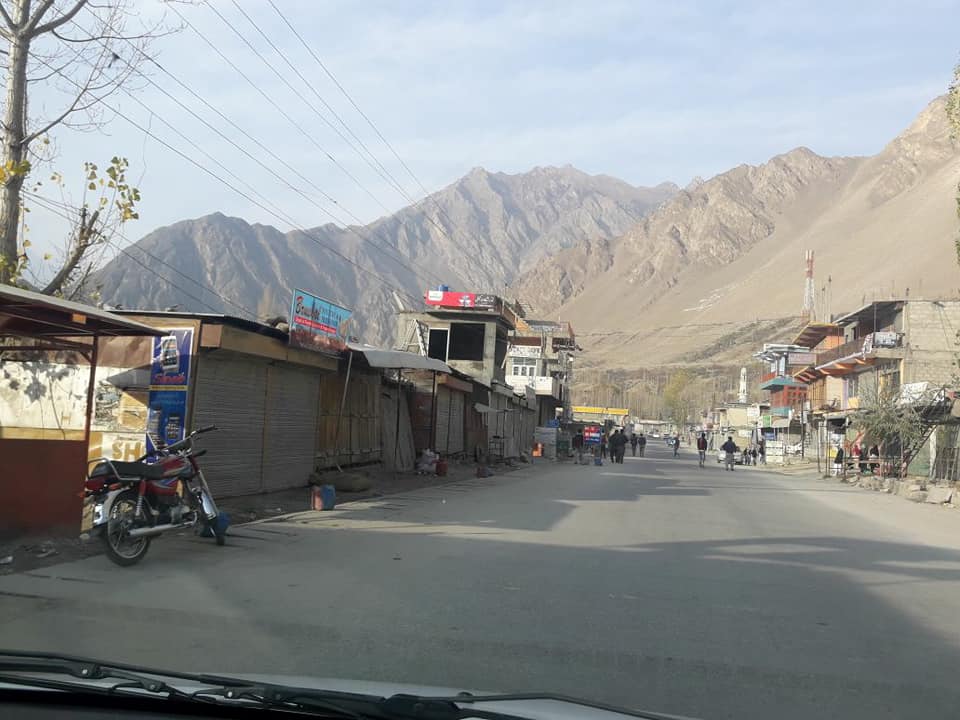 GILGIT: Business and commercial activities in all the ten districts of Gilgit-Baltistan remained suspended on Monday as the trader community observed complete shutdown against the imposition of taxes in Gilgit-Baltistan.
The shutdown was called by the Markazi Anjuman-e-Tajran and endorsed by all religious and political parties, lawyers, civil society organizations except the ruling party in the region.
Addressing rallies in all major cities of GB, the speakers said that levying taxes without determining the constitutional status of Gilgil-Baltistan is illegal. They said protest rallies would continue till the government withdraws all types of taxes imposed in Gilgit-Baltistan.
Meanwhile, Gilgit-Baltistan Minister for Works and Law Dr. Muhammad Iqbal and Parliamentary Secretary Law Aurangzeb Khan Advocate addressed a press conference in Giglit and said that the government has fulfilled the demands of the traders by withdrawing the taxes. They urged the business community to call off strike and avoid creating troubles for the common people of Gilgit-Baltistan.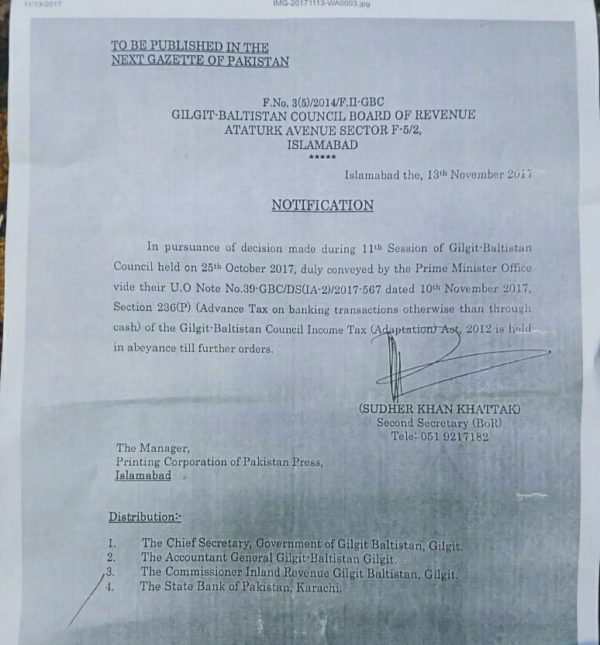 The leaders of trade bodies and political parties have rejected the government notification and announced to continue the shutter down strike on Tuesday as well. They have said that the notification issued by the Borad of Revenue of the Gilgit Baltistan Council just mentions the suspension of advance tax on banking transactions till further orders. The notification is an eyewash and the traders will protest till all the imposed taxes were not withdrawn, they added.