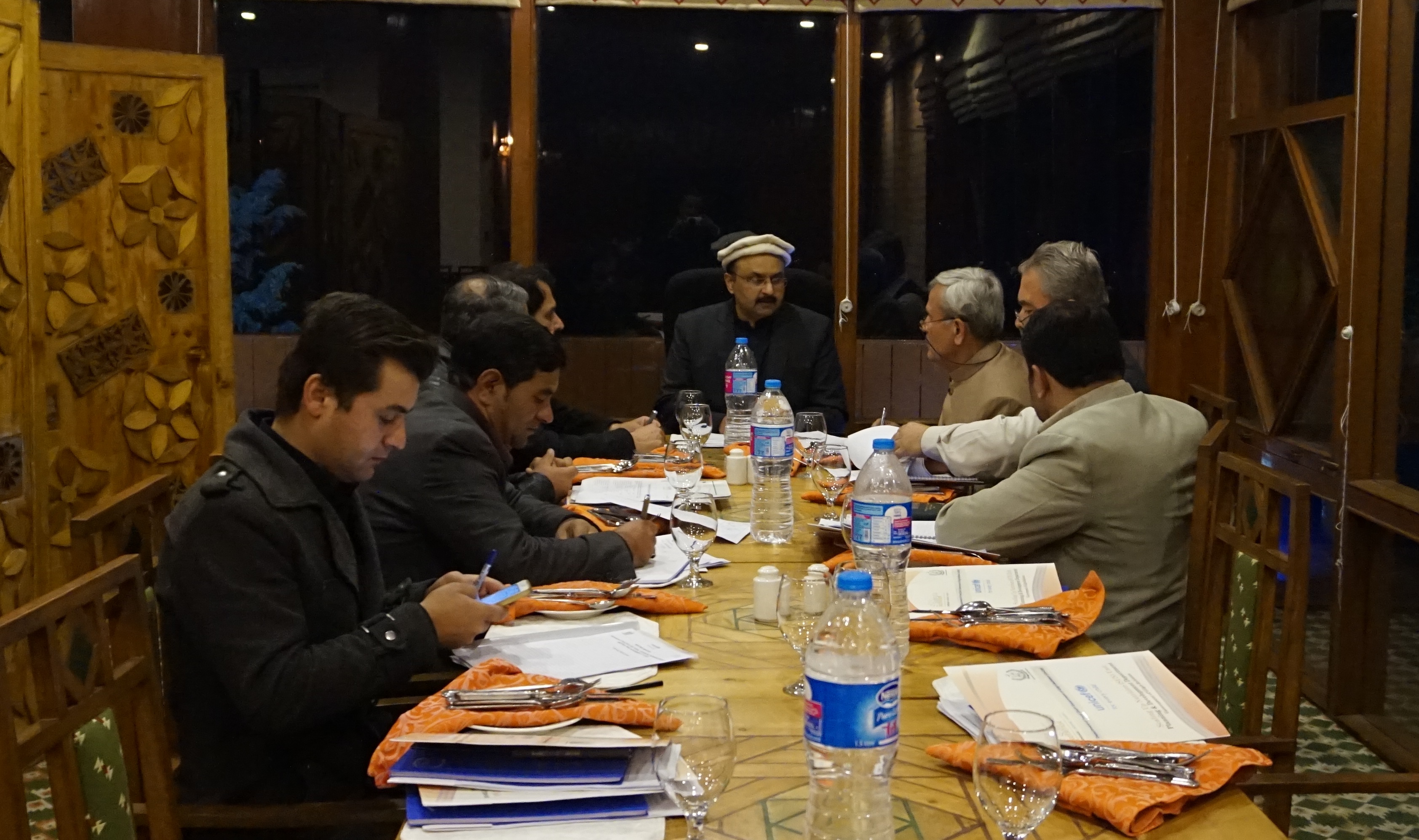 GILGIT (PR): In a joint meeting of Secretary Planning and Development Department, Secretary Food and Scaling Up nutrition Project, scope of food department was reviewed in context of optimum nutrition promotion as per multi-sectoral nutrition strategy of GB. In long deliberations Babar Aman Babar, Secretary Planning & Development and Secretary Food Burhan Effendi indicated that role and affiliation of food inspectors were to be strengthened & clarified as per role of business elsewhere in Punjab having a well-established food authority for having an effective vigilance on quality of fortified food in the market. They agreed that food officers with magisterial authorities need to be deputed at the department of food.
Further it was stressed that food department need to negotiate with world food program and micronutrient initiative for providing support for flour fortification in all 48 flour mills of GB. Secretary Planning and Development urged the Food Department to get follow up about the pending document of food authority for approval so that GB food department may own the desired rule of business for effective implementation of policies as per Punjab government's established food quality control system.
Responding to a question from Director Food Department about prospects of funding for a PC1 about food fortification, Program Consultant Scaling Up Nutrition (SUN) Dr Nadir Shah shared with the participants that never before had UN development partners & international NGOs been willing for support and investment in foods and nutrition relevant sound proposals. Babar Aman Babar Secretary Planning and Development assured his full support with provincial government and donner agencies for approval of such nutrition friendly projects in GB. He urged the food department to initiate preliminary dialogue with flour mill owners for investment in flour fortification of micronutrients with technical support from world food program and micronutrient initiative Pakistan.
Secretary Planning & Development appreciated the need identification of Secretary Food for a grain storage warehouse for bulk storage in GB. Program Consultant Dr Nadir Shah indicated that today's comments would be reviewed in a joint multi-sectoral meeting in first week of December 2017 and would get endorsed through steering committee meeting in second week of December 2017 for inclusion in ADPs.