BADA announces new cabinet for 2018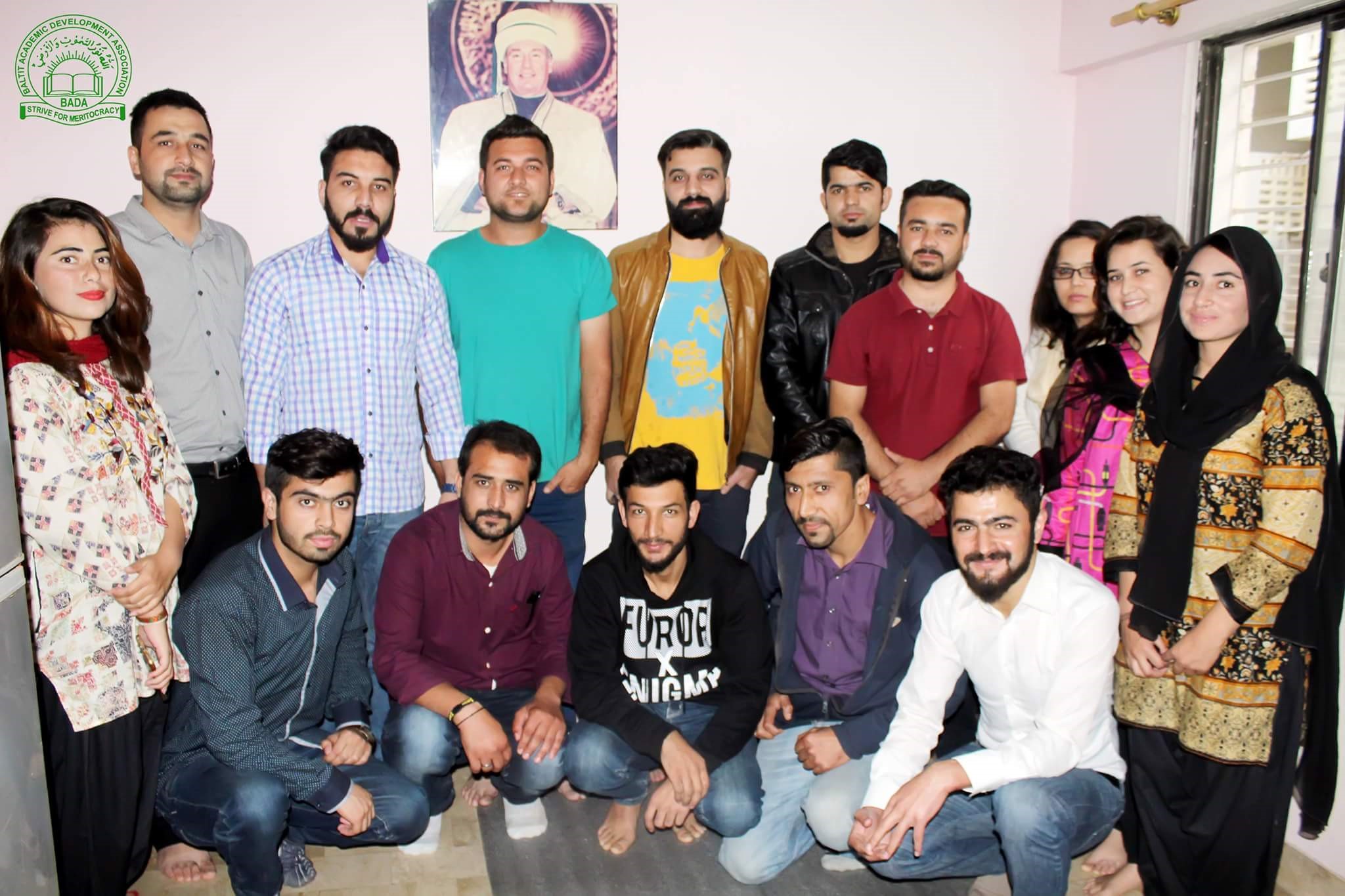 Karachi: (PR) Baltit Academic Development Association (BADA) has announced its new cabinet for year 2018. The multidimensional efforts of BADA ranges from providing academic guidance, educational mentorship, positive youth engagement activities to culturally rejuvenating activities for the people of Hunza in general and students in particular. The ceremony of cabinet formation took place at BADA's boys hostel Gulshan-Noor Karachi.
While expressing his deep gratitude and talking about his experience, Khushahmedin Ex-president of BADA said that, "It's been great honor for me to work with BADA as president and General sectary previously. With blessings of Allah and support of managing committee we achieved a lot in year". Further he honored the advisory board members for their support and paid good wishes to new alliance for their upcoming projects.
Mr. Javed Iqbal and Shabana will be working on the portfolio of vice president collectively. They showed their firm enthusiasm to set new landmark for BADA in year ahead. Mr. Sohail Abbas has been appointed as General sectary who said, "It's an honor be part of BADA alliance again. Although a sound title has been assigned but it has brought a huge responsibility on my shoulders as well. More importantly I would say, we have worked as team in previous tenures regardless of the titles we had. And for this year, I can say, we can do a lot more because of this new talent we have engaged".
Sohail Alam, newly appointed president (Who is working since 2014 on different portfolios from finance sectary to Vice president of year 2017) expressed his ideas this way. "BADA has always been a trend setter which works according to guidance of Moulan Hazir Imam. I can recall the guidance we received recently where MHI said; engage new imagination and talent in Imamati and civil society organizations. And with pride I can say, today we are on it". Further he expressed his hope for the support and encouragement from the individuals who have been partners since the origin of BADA.
BADA ALLIENCE-2018
Sohail Alam– President
Jawaid Iqbal– Vice President                   Shabana Hussain– Vice President
Sohail Abbas– General Sectary                Sohaila Karim-Additional G/Sec
Nawaz Ali– Informational sectary
Azam Khan Talib– Health coordinator
Shakeel Alam– Finance Sectary               Kamal Uddin– Additional F/Sec
Imitiaz Ahmed-Area coordinator Metrovill
Tashmeen Ahmed-Female Area Coordinaror
Sohail Aziz– Area Coordinator
Naeem Alam– Event Coordinator
Aziz Uddin– Sports Coordinator
Rehman– Hostel Coordinator

MC BADA-2018
Asif Nawaz                   Sherjan Wali
Shazia Kawal                Naila Anjum